Montego Bay vs Negril?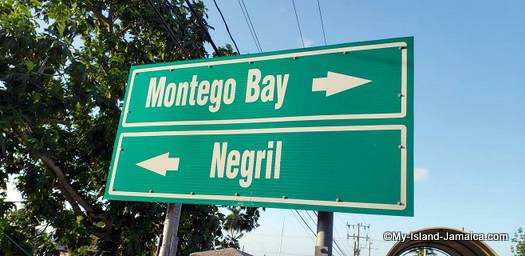 Montego Bay vs Negril, Which Is The Best Place To Vacation?
Answered Bay Aneisha Dobson, Associate Writer

Undoubtedly, both Montego Bay and Negril are two of Jamaica's most popular tourist destinations, with each attracting record numbers of tourists yearly.

And although both are found on the western end of Jamaica, each destination has its unique characteristics that set it apart, thus making comparisons difficult.


Ambiance
What is the overall mood of the place?
What sort of vibe do you get?
What types of feeling are evoked?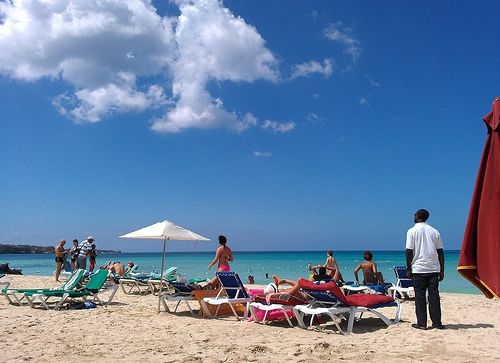 Known as the
Capital Of Casual
, Negril is known to have a much calmer, laid-back vibe. Its geography, which includes its white, sandy beaches, embodies the atmosphere of relaxation.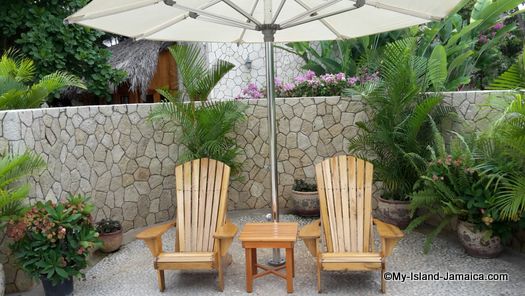 Its laid-back vibe has been globally accepted, especially to those associated with the hippie culture.
Hippies were known to spend their time camping out on the beach with locals. Evidently, Negril really takes you away from the hustle and bustle of city life and presents to you paradise under the sun.
Now Montego Bay paints a completely different picture.
Dubbed
The Complete Resort
, Montego Bay, aka Mobay, is the capital of the
parish of St. James
.
The ambiance and atmosphere in Mobay is somewhat hard to describe. One could say it is somewhat of a mixture. On one side you'll find posh resort, luxurious restaurants and melodious entertainment.
While on the other, you'll find a frantic city with traffic, congestion, honking horns and people busy getting to or from work.
But, strange enough, this wild mixture actually works for Mobay. Montego Bay has a little of everything to cater for various personalities and tastes. It's no surprise then that it is also known as the tourist capital of Jamaica.
Natural Attractions
Kissed by Mother Nature, Jamaica is home to some of the most beautiful attractions on earth!
When it comes to Montego Bay and Negril we find that it's natural beaches are the closest thing to nature. This is no surprise, as white sands and turquoise waters are often used to trademark the island.
So, if lying on the beach all day with the sun kissing your feet is your idea of the ultimate vacay, Negril is the best destination for you.
Does
Seven-Mile Beach
ring a bell?
Well, this infamous stretch is a must go to spot. Other popular beaches in Negril are Bloody Bay, Booby Cay and Coral Beach.
But, don't be side-tracked, Mobay also have some amazing beaches for you to enjoy. The only difference is that the beaches in Montego Bay tend to be a bit smaller.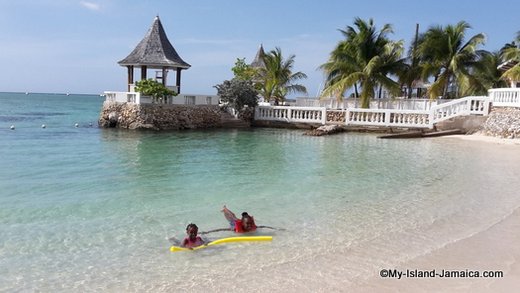 So if you're all about walking along long, sandy beaches, then I guess you'll prefer Negril. However, if you're not fussy about those stuff, then Montego Bay's beaches are a great choice for you.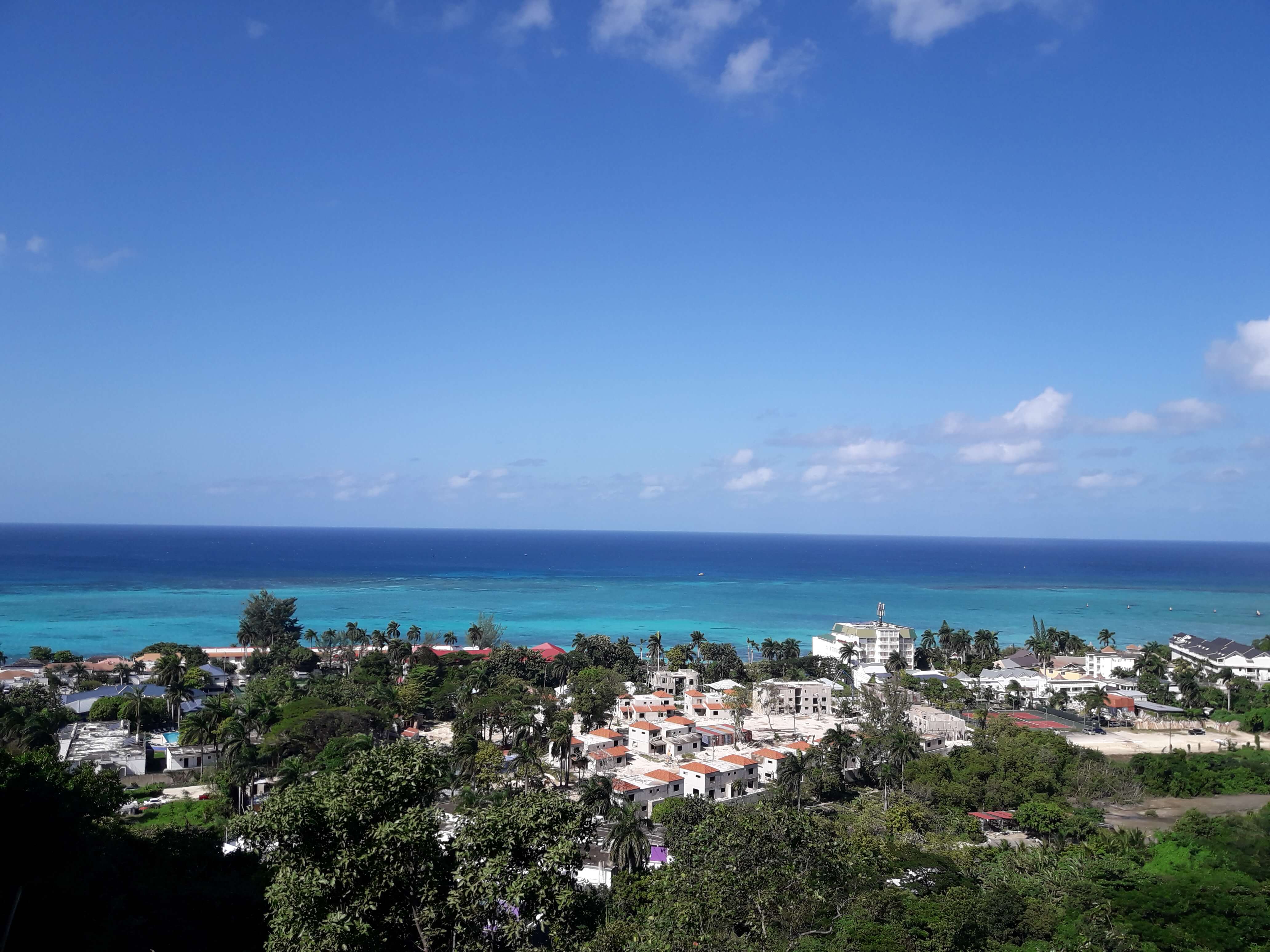 Mobay's most popular beaches include the world famous
Doctors Cave Beach
and
Aquasol Beach
, new back to its original name,
Walter Fletcher Beach
.
Buccaneer (aka
Dead End Beach
) and Sunset Beach are also popular free beaches in Mobay.
May I also mention that both have amazing sunsets?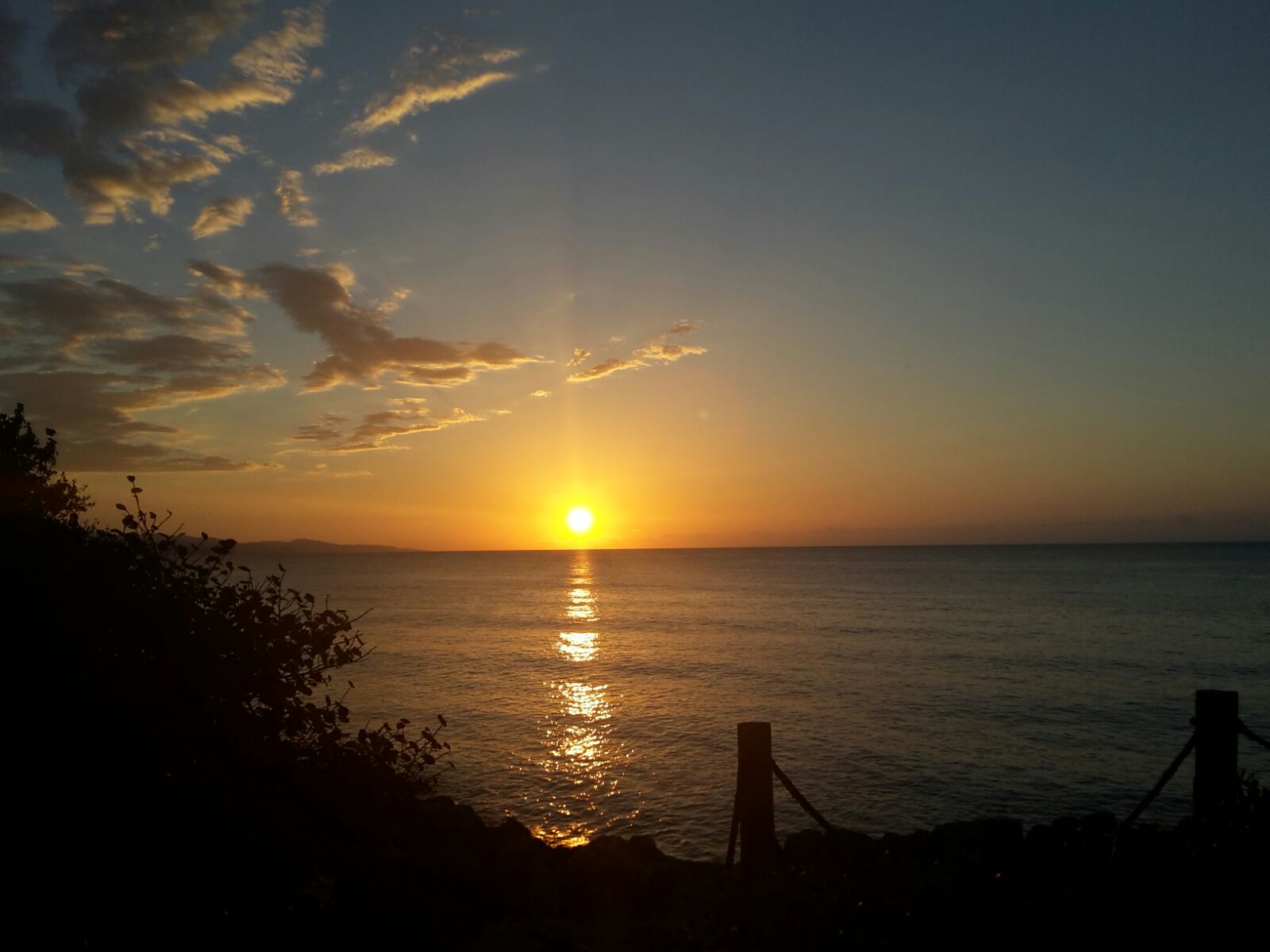 Notable Historical Sites
Jamaica has a rich history that has shaped its culture and identity. Many of these historical landmarks can be found in these two top tourist destinations.
I find that Montego Bay has a greater mix of heritage sites and landmarks compared to Negril though.
In fact, in the heart of the city,
Sam Sharpe Square
, a piece of history is planted. Bronze statutes depicts Jamaica's
National Hero Samuel Sharpe
preaching to slaves with a bible in his hand.
Also in Sam Sharpe square is the multi-faceted
Civic Centre
, which also host National Gallery West. It was formerly the Court House where many trials of enslaved slaves were tried, including Sam Sharpe.
The building was restored in 2001 by the Urban Development Corporation.
Have you heard of the tale of Annie Palmer from the White Witch of Rosehall? Well, the
Rosehall Great House
was where she resided. There are many stories surrounding her and the Rosehall Great House, hence making it a popular attraction.
Other popular landmark attractions include the Dome, the Greenhouse Great House,
Fort Montego
, Salter's Hill Baptist Church and St. James Parish Church.
There are a few historical sites in (or near) Negril area. These include the
Mannings School
, Savanna-la-mar Baptist Church and the Cast Iron Fountain. The most notable historical site in Negril though, is the
The Negril Lighthouse
.
Fun and Adventure
Looking for something that fuels your inner child? Well, both western destinations aim to please your desires.
You'll find various places that provide a variety of games, rides and adventure that will allow you to let loose and have some fun. Other than for your personal enjoyment, these places are great way to keep the kids duly occupied.
We need to make special of
Kool Runnings Waterpark
in Negril. Many have described the attraction as both diverse and invigorating experience. There's a little for everyone, which includes paintballs, rafting and go-karts.
Rick's Café
in Negril is famous for
cliff jumping
(an activity not for the faint of heart).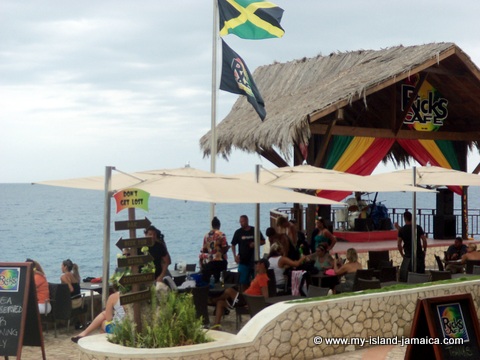 In regards to Montego Bay, we find that some of its most exciting waterparks can be found at the hotels, such as Sunscape Cove Montego Bay and Iberostar Rose Hall Suites.
However, Montego Bay offers a lot of fun out of the water and off hotel property.
For instance, the reopening of Coral Cliff Casino has sparked excitement amongst locals and tourist alike.
The facility offers an arcade, casino and area for live entertainment. There is also a cinema,
Palace Multiplex
, which shows the latest blockbusters.
Popular Bars and Retaurants
Jamaica is synonymous with many things… one of which is great food.
Both cities boast a wide variety of bars and restaurants to choose from. Some offer more yardie cuisines, while other offer more international cuisines.
The both also boasts some iconic restaurants that are popular throughout the world, such as Hard Rock.
Ricks Cafe is popular in Negril but Usain Bolt's Tracks and Records has also become a popular hangout spot in the Montego Bay.
Popular restaurants in Montego Bay for local cuisine includes...


Scotchies

Pier 1

The Hoseboat

Chill Out Hut &

The Pelican Grill

Popular restaurants in Negril for local cuisine includes...


Presley's Seafood Bar & Grill

Ras Rody's Roadside Organic

Rasta Ade Refreshments, and

Blue Mahoe Restaurant

Hotels and accommodations
Are you looking for something that screams luxury? You know… 3-stars and above?
Or do you want something that brings you closer to nature and the Jamaican way of life?
Well, the second city has a wider variety of hotels. Some of the popular ones include...
• SeaGardens Beach Resort
• Iberostar Grand Rose Hall
• Jewel Grande Montego Bay Resort & Spa
• Hyatt Zilara Rose Hall, and
• Sandals Montego Bay
Negril
But Negril has lot of hotels that are near the beach. Many of the luxurious hotels can be found on the West End area.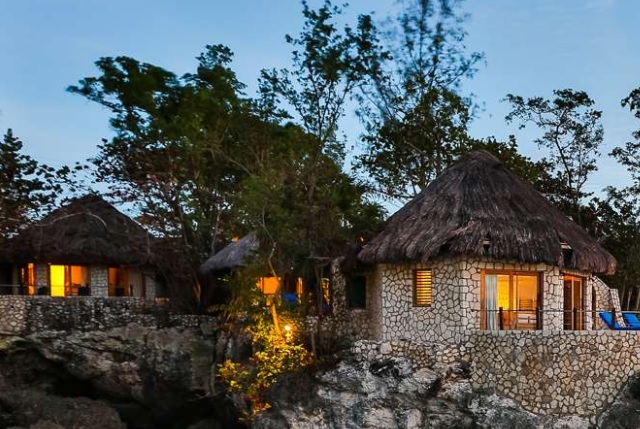 Some of the top resorts in Negril include...
• The Caves
• The Rockhouse
• The Spa Retreat
• Riu Negril
• Beaches Negril Resort & Spa, and
• Hedonism II
Getting There
So, how exactly do you plan to get there?
Mobay is home to the largest airport in Jamaica, the Sir Donald Sangster International Airport. So, if you're coming to the Second City by air this is your port of entry.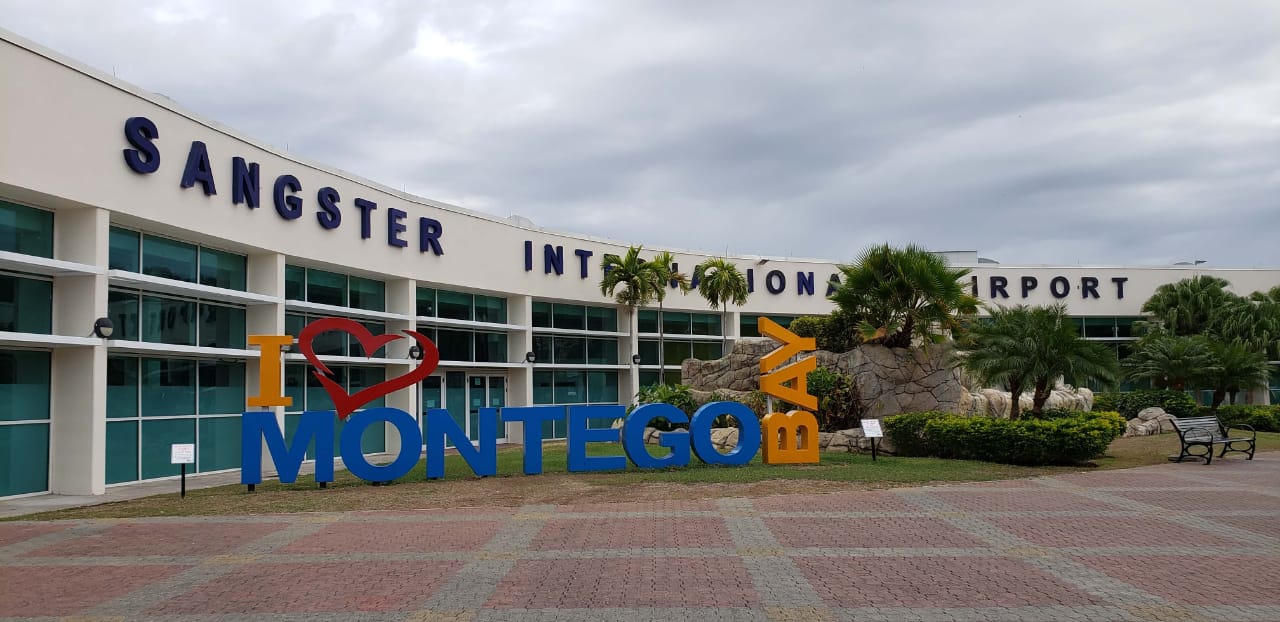 However, if you're vacationing in Negril it may take a bit longer as there isn't an airport that facilitates international in Negril, so your best option is arrive at Donald Sangster International Airport, in Montego Bay, and then take a shuttle from there to Negril. Read more on
how to get to Negril
.
Festivals And Other Events
Jamaica is also synonymous with reggae music and partying! Both cities are popular hotspots for party events and music festivals. Some events are also family oriented so you can bring the kids along.
Popular Events In Montego Bay Includes...


Montego Bay Yacht Club's Easter Regatta &

Mobay Crab Fest

Popular Events In Negril Bay Includes...


Stepping High Ganja Festival

JAMFEST Spring Break Concert Series &

Dream Weekend

So back to the question, Montego Bay or Negril?
I invite YOU to
tell me via the comments
.
Regards
AD