Why I love Jamaica
by Renee Morris
(St.Catherine, Jamaica)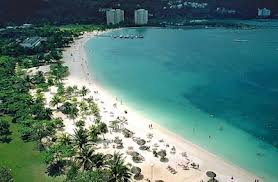 Jamaican Beauty
Hello everyone my name is Renee Morris and I've lived in Jamaica my whole life, and to tell you the truth there's no place I'd rather be than here in Jamaica - even though the poverty is knocking on everyone's door.


Some times just watching television and hearing how foreigners talk about Jamaica makes me so proud to be a Jamaican more than you could ever imagine.
Just the other day I was touring the island and I was totally blown away by the fact that Jamaica is so beautiful.
On my tour I even met up with some tourist they were so amazed by our
Jamaican accent
. That made me just want to stop talking English and stick to our creole language :-)
Its so amazing to see some of the things that we Jamaican's would looked at and say its common or its nothing that it means so much to other people outside of Jamaica.
Even our own land here in Jamaica, do you know how much people wish they could live here - enjoying the beautiful tropical climate (year round) while most of us want to migrate to other countries?
If I don't mention anything else that I love about my country I must mention a couple,
the beaches
and our national dish, the famous
Ackee and Salt fish
with some roast yellow or white heart
breadfruit
.
Not to mention our extreme parties like ATI Dream-weekend in Negril, which is a popular party at summer time here.
We also host the biggest reggae show on earth
Reggae Sum Fest
which is a great occasion to find people from all color and races, from all countries, coming out in there numbers to see both local and international acts performing at there best.
We live in such a beautiful island and I just want to tell people out there no matter what others may say about us, we Jamaicans always stand out. We strive for success and the be the best at what we do and that is perhaps the greatest reason why I love Jamaica.
<>
Read More
stories about Jamaica here