Winston Miles Or Winston Robertson, formerly of Balaclava, Saint Elizabeth & Kingston
by Angela Dunkley
(Suitland Maryland, U.S.A)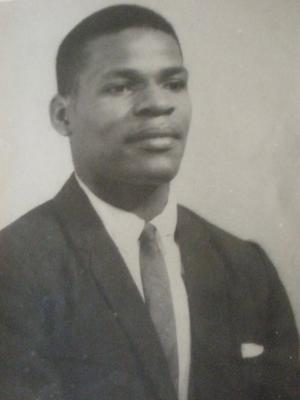 My Dad
Hello Mr. Gayle, I'm Angela Dunkely. My maiden name is Miles ....born to Millicent Beckford in 1965.

I was given my grand mother's Evangeline Miles, also known as mama Evans or Mavon ) last name and my dad (Winston Miles) also has my grand mother's last name.

My father's dad last name is Robertson.

So please check under each name (Miles first and then Robertson). Im now 49 years old and would love to find him before anything happens to either of us.

I was told his birthday is August 17 (no birth year available). At the time of my birth, he was living in Balaclava, Saint Elizabeth.

I was told he left home due to a big family argument and he never returned.

His cousin Dawn Hendrick said she last saw him and his daughter about 30 years ago at Molynes Rd. and Washington, Boulevard.

His sisters are Gem or Jem, Claudette, Glynis Salmon (Glynis has a daughter name Zoya and Glenys Salmon also works at Carlong Publishers as a Marketing Manager).

His brothers are Richard, Newton or Uton, Delroy, Emerson and he has plenty nieces and nephews but i only know Roschell Salmon(her married name McKenzie) and Riky Salmon.

His step dad, Noel Salmon, Was a Sheriff in Balaclava, Saint Elizabeth for about 35 years plus; he died about 10 to 12 years ago.

He also had a twin brother named Franklyn that died in New York some years back.

Basically, this is all the information I gathered. I hope this bit will bring success in finding him. thanks in advance for your help again. Thanks in advance for your help.

Editor's note
If you have any suggestions to Angella, please use the Comment link below. She will be automatically notified.