10 Interesting Facts About Paul Bogle - Jamaican National Hero
by Deon Clarke | Associate Writer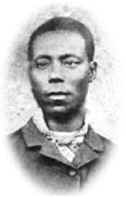 Photo: National Hero - Paul Bogle Photo Credit: Jamaica Observer
Heritage Week Celebrations in Jamaica for 2021 will run from October 10 – October 18. During this time we take the opportunity to recognize our national heroes for their heroism. Today we introduce
Paul Bogle – Defender of the People
and one of Jamaica's seven
National Heroes
. We will take a trip down memory lane to visit his life's work and see what has earned him this prestigious title. So let's look at 10 interesting facts about this great Jamaican.
Paul Bogle is believed to have been born (free from slavery) in 1822 but it is unclear as to the exact date of his birth.


He grew up to become a Baptist deacon in Stony Gut, which is located a few miles north of Morant Bay, St. Thomas. During this time there were only 104 eligible voters in the parish and he was one of them.


Bogle was actively involved in politics and was a strong supporter of George William Gordon, a Baptist, a wealthy bi-racial landowner and one of the two political representatives for the parish of St. Thomas. They became friends as they both sought to remedy social injustices for the people. Gordon was also instrumental in having Bogle appointed as deacon in the Stony Gut Baptist church.


On October 7, 1865, Paul Bogle along with some of his supporters killed two men from Stony Gut. A black man was convicted and sentenced to prison for trespassing on a plantation that was abandoned for a long while. A supporter of Bogle protested against the ruling but himself was arrested. This further angered the crowd and he was later rescued when Bogle and his men went to the market square and retaliated, even the police were severely beaten and had to retreat.


On October 9, 1865, warrants were issued for Bogle and a number of his supporters for riot and assault. The police went to Stony Gut to arrest them but were met with resistance from the people and had to retreat to Morant Bay.


On October 11, 1865, Paul Bogle led a protest march to the Morant Bay courthouse, prompted by social injustice, the lack of public confidence in the authorities, and deep poverty within the society.


The march led by Bogle was dubbed "The Morant Bay Rebellion" which was filled with much violent confrontation with the security forces and resulted in the deaths of 500 persons. Far more persons were flogged and severely punished for their participation and order was finally restored.


Paul Bogle was captured by the Jamaican Maroons in Moore Town and handed over to Governor Edward John Eyre. He was tried and convicted by the then Colonial government who had declared "martial law". He was hanged on October 24, 1865, in the Morant Bay courthouse (which was burned out during the rebellion), just about two weeks after the rebellion.


The objectives of Bogle's demonstration were achieved however and paved the way for better judicial practices within the courts and also resulted in a positive change towards the social and economic conditions of the people.


Paul Bogle was conferred with the Order of National Hero in 1969 as per the second schedule of the National Honours and Awards Act in recognition of his efforts. He was one of the three that received this honour in 1969, the other two being Marcus Garvey and George William Gordon. He is featured on the sides of the Jamaican 10 cents coins and the two-dollar bill, both of which are now phased out.

Today, we live in a Jamaica where the fight for equal rights and justice still exist in many forms. It really makes you wonder if history really repeats itself as it is popularly said. People are always fighting over some right or some injustice but at the end of the day, which side is correct? Are you considered a "villain" or the "hero"? Who will stand up today to fight for what is right? Who will defend the poor? I'm sure back then Paul Bogle was considered to be the "villain" but almost two centuries later – he is one of Jamaica's National Heroes, one who fought for and paved the way for the correction of social injustices and better living conditions for all Jamaicans.
I also recommend you read
Paul Bogle National Hero Of Jamaica
.
Regards,
DC
References:

Paul Bogle, Jamaica Information Service, https://jis.gov.jm/information/heroes/paul-bogle/

Paul Bogle, Wikipedia, https://en.wikipedia.org/wiki/Paul_Bogle

Jamaica - Monument Rt Excellent George William Gordon & Rt Excellent Paul
Bogle, Jamaica National Heritage Trust, http://www.jnht.com/site_monument_gordon_bogle.php

National Heroes, National Library of Jamaica, https://nlj.gov.jm/qcontentnational-heroes/

Paul Bogle - Distinguished National Hero of Jamaica, My-Island-Jamaica, https://www.my-island-jamaica.com/paul_bogle.html

Editor's Note
Do you have a question?
Submit it right here
! With well
over 2000 questions already answered
, chances are we can assist :-)