How Much For A Bag Of Cement In Jamaica?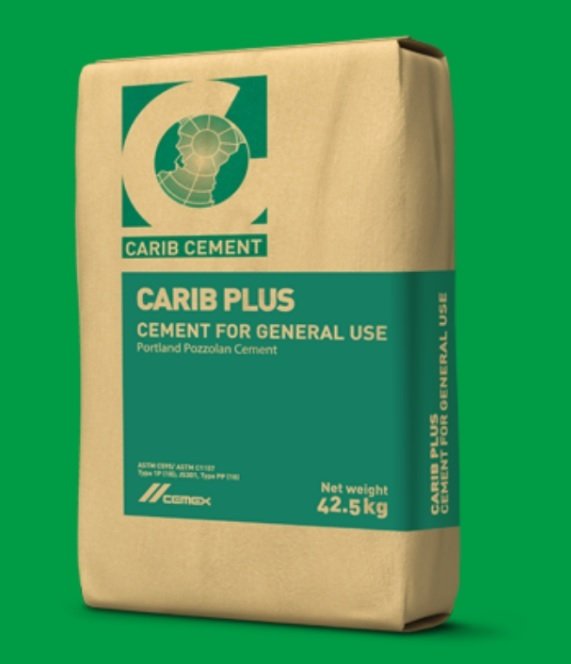 How Much For A Bag Of Cement In Jamaica?
RESPONSE: by Wellesley
The average price for a bag of cement in Jamaica today is $1,204.44 JMD.
That's approximately $9.90 USD at the exchange rate of 131 JMD to 1 USD.
How Is That?
As I did when ascertaining the
prices for steel in Jamaica
, I reached out to several retailers of cement in Jamaica.
And yes, these are some of the most reputable ones across the island! I got the prices which was inclusive of General Consumption Tax (GCT) of 16.5%.
So below you'll see them, 18 of them, their individual prices as well as the calculated
average price
.
Off the bat though, I can tell you that the prices ranges from $1,150 to $1,265 JMD.
I've also sorted the table by price to make it easier for you.
Here is the table, showing the suppliers, their phone numbers, parish of location and their selling price.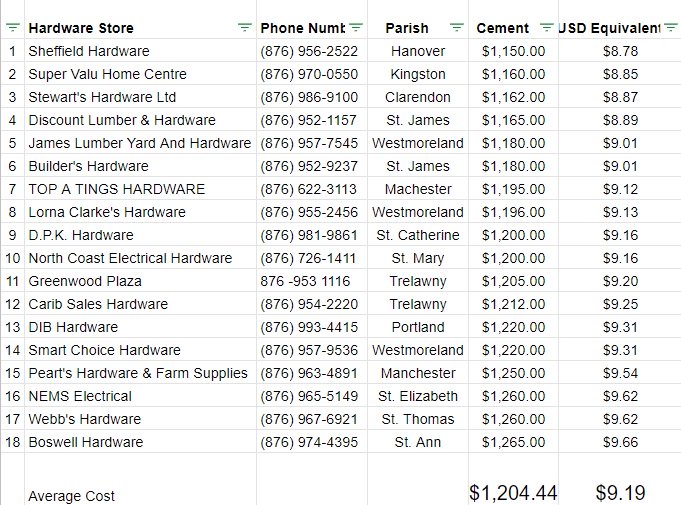 I Should Tell You...


These represent Carib Cement prices, which are typically between 1-5% above its main competitor, Portland Cement.


AND... What is the Carib Cement weight per bag? The weight per bag of Carib Cement is 42.5 kg or 93.5 pounds.


And please note that if you are looking for someone to do your construction and need a solid recommendation, click this link. That's my recommendation.

I hope this helps.
Regards,
WG