What are the best luxury hotels in Jamaica?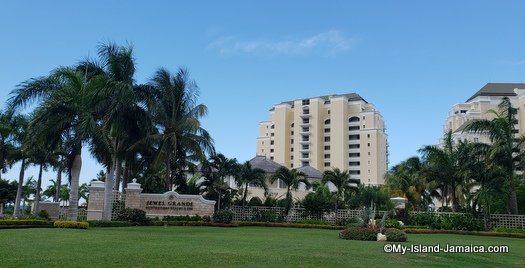 Photo: Jewel Grande Montego Bay
Last week, I shared the article on '
What are the best resorts in Jamaica?
' and it created quite a stir - and even ruffle some feathers!
Understandable though, as you and I know, everybody has their personal favourite, regardless of star rating, class or special amenities.
But before you know it, this question,
'What are the best luxury hotels in Jamaica?'
popped!
What are the best luxury hotels in Jamaica?
ANSWER:
by Wellesley
Great question!
But just before I answer, to make it absolutely transparent, I'll again state the criteria for selection and ranking. As you know there are various considerations so I prefer not to leave it to my readers' assumption.



The first, and key, consideration is that the property must be a 4 or 5 star property.

I thought about starting with hotels with 5 stars only for obvious reasons , but since the difference between the 4 and 5 star is so subtle, I made a decision to include the 4 stars as well - especially since I personally believe that some of
the 4 stars are seriously rivaling the 5 stars now.


This time, I'm factoring all the best properties from the list above, not just hotels.

You see, I'm thinking like the visitor, and asking myself, 'if I asked for luxury hotels, I'd sure want to see all the properties that are ranked as luxury, not just hotels in the traditional sense. In other words, luxury is the
main criterion.


I'll sort them by yes, traveller reviews, not price, deals, distance from airport or anything else like that.

Ready?
OK, great, here you go, the...
TOP 21 Luxury Hotels In Jamaica
... right now, ranked again by visitors' rating across the top booking platforms online.


Geejam

Jamaica Inn

Grand Lido Negril Au Naturel All-Suite-Resort

The Trident Hotel

Hermosa Cove - Jamaica's Villa Hotel

The Cliff Hotel

The Caves

Round Hill Hotel and Villas

Sandals Royal Plantation

Rockhouse Hotel

Half Moon

Couples Sans Souci

GoldenEye

Royalton Negril

Iberostar Grand Rose Hall

Jewel Grande Montego Bay Resort & Spa

Hyatt Zilara Rose Hall

Riu Palace Jamaica

Hyatt Ziva Rose Hall

Sandals South Coast

The others closing out the Top 30 are...


Moon Palace Jamaica

Couples Swept Away

Sandals Negril

Couples Negril

Royalton Blue Waters

Beaches Negril Resort & Spa

Royalton Negril

Sandals Royal Caribbean

Remember that ranking on visitors' rating inherently makes this list fluid and so this can change at any time!
Another quick point!
You'll likely notice, for example, that there are hotels in the top 20 of hotels in Jamaica, but are not on here, why?
Because, those were strictly based on user ratings first, not hotel class. In this ranking, as outlined at point #1, we started first by the class or star rating.
I hope that helped.
You may also read more on
all inclusive resorts in Jamaica here
.
By the way, do you have a favourite hotel here?
If so, we'd love to hear! Please
click here
and tell us about it.
So, do you agree with this list? Is there a key one missing from it? I welcome
your feedback here
.
Of course, when you are ready to book, don't hesitate to check my
Jamaica Booking page
for $pecial deal$ and $savings on some of these awesome hotels.
Remember, if you have any further questions, or need direct recommendations, please don't hesitate to
contact me here
.
Regards,
WG
P.S. Have another question?
Submit it here for an answer
.
P.P. S. We've answered HUNDREDS of questions,
click here
and
here
to get even more answers.

References:



Travelocity.com

Orbitz.com

Booking.com

TripAdvisor.com

Hotels.com