What is Jamaica Day about?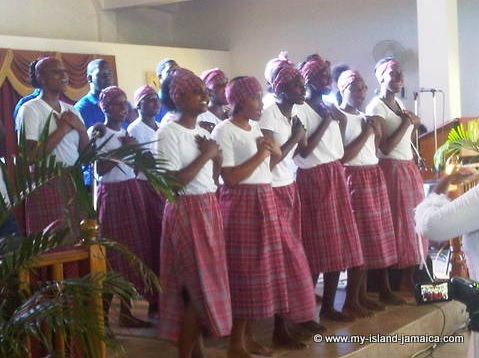 I'm a born Jamaican,
"I'm a son of the soil,
I love the sea, I love the sun, Lord I love this land"
-- "Born Jamaican" by Stanley and the Astronauts (1979)


And it is not just Stanley and the astronauts, Jamaicans and visitors from across the globe share a common passion for this beautiful land.

And land, not necessarily the physical terrain, but our people and culture. The richly blended Jamaican culture is one of a kind!

This same culture has drawn music lovers from across the world to our festivals, foodies to our restaurants, and indeed you to this website.

We take it for granted, but this culture that the world adores and what we enjoy today has passed down several generations.

Our fore-parents have left this little island with a basketful of dishes, music, dances and stories that have been passed on throughout the generations.

However, through migration and the advancement of technology, to some extent, we continue to see fragments of our culture being erased.

To keep our culture alive, the Jamaican government has devoted an entire day towards celebrating our "Jamaican-ness". This day is known as Jamaica Day.

Jamaica Day was established as a day for Jamaicans, home and abroad, to celebrate our "Jamaicaness'' and strengthen our cultural connection by giving citizens a deep appreciation for national heritage.


This, Jamaica Day, is observed annually on the last Friday in February.
Throughout the years, the theme of Jamaica Day has always begun with the words "Celebrating Jamaica…".
For example, in 2018, the theme was 'Celebrating Jamaica: Nurturing our Cultural and Natural Heritage'. Thus, implying that the day is all about valuing our culture.
Locals usually show their support by dressing up in black, green and gold.
Jamaica Day at School
Although widely celebrated, the main object of Jamaican Day is the children.
In fact, Jamaica Day is a central cultural programme in the education system.
The first Jamaica Day was celebrated on May 2002, with only eleven schools participating.
Now, this annual event is celebrated in every educational institution across the island. Schools uniquely coordinate the day's activities toward nurturing culture and branding national pride in the hearts of their students.
One of the most notable aspect of Jamaica Day involves the students being attired in traditional bandanas or in Jamaican colours.
Additionally, students are engaged in various activities that help to enhance their understanding of our culture and heritage.
These activities include:


Poetry reciting - Louise Bennett poems are a popular item on Jamaica Day. Some of her most popular poems include: Bun and cheese, Mout-amassi and Colonization in Reverse.

Traditional Dances - Some of the traditional dances that are performed are Quadrille, Cumina and Maypole.

Skit Performances- Here we see popular Jamaican tales in live and living colour. Students re-enact popular Jamaican folk tales and bring characters, such as Anansi, the mischievous spider, to life.

Musical Presentations- Students usually perform traditional folk songs. Some popular ones are 'Peel head Johncrow', 'Mango Time' and 'Linstead Market'.

These musical renditions are usually complemented with musical instruments, thus making it a grand performance.

Since this day is all about deepening culture, history is important and students are given a glimpse in the past.
Items used "back in the day" are put on display and students are told what use these items had.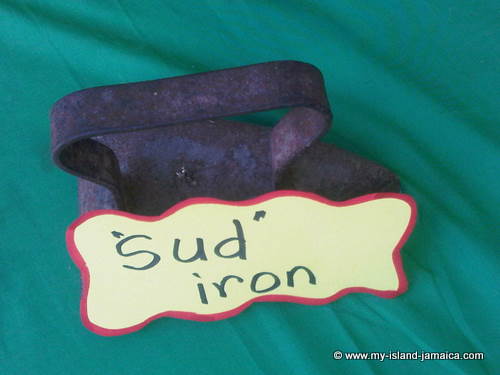 Some of these items include:


Enamel mug

Calabash

Coconut brush

Coal iron

Sud iron

Coal pot

But what a Jamaica Day without Jamaican food!
Food In Jamaica Day
Some of our favourite traditional dishes are placed on display.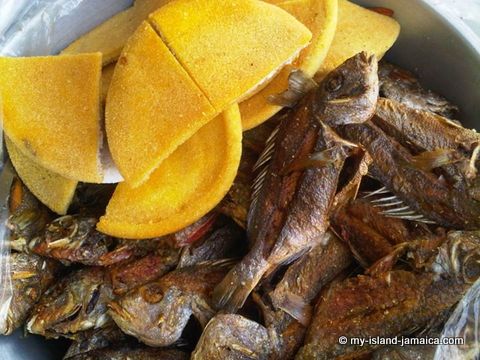 These include:


bammy and fish,

fish and festival,

coconut rundown,

ackee and salt fish

And Jamaican style rice and peas.

See
pictures of Jamaican foods here
.
And the desserts?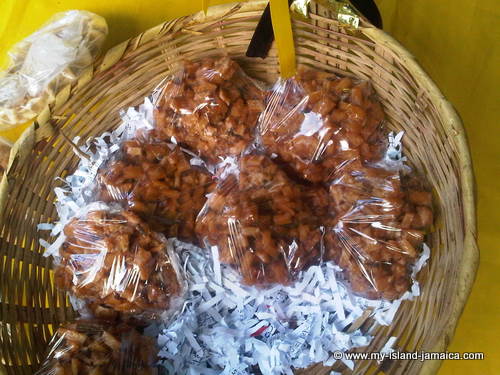 Some popular traditional sweets include:


Coconut drops,

Blue draws,

tamarind balls,

gizzardas,

grater cake,

Sweet potato pudding and Toto (which is actually coconut cake).

More on
Jamaican desserts here
Native
Jamaican fruits
, such as naseberry, pineapple,
Jamaican otaheite apples
and mangoes are also on display.
Overall, Jamaica Day is an excellent effort to deepen national culture and engrave the Jamaican heritage in the hearts of each and every Jamaican.
Watch This Video To Get A Glimpse!
Regards,
Aneisha Dobson, Associate Writer
P.S. Read more on
the Jamaican culture here
.