What is the cheapest time to go to Jamaica?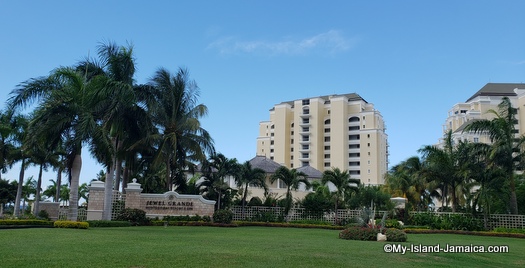 Answered by Aneisha Dobson, Associate Writer

The mere fact that you are reading this article, means that you are probably looking to vacation here in Jamaica. Am I right?

Exactly! Who doesn't.

The only problem is the expense - the heart is willing, but the proverbial 'pocket is weak'.

But what if you are able to find just the right (cheapest) time to visit Jamaica?

Today, I am going to share some helpful tips on determining the best time to visit Jamaica.


The Major Factors That Determine Ticket Prices
Now, getting affordable tickets prices depends on many factors, such as: the airline, your departing location, where you are arriving, the airline (that's true too) and obviously the length of the trip.
However, the major factor we find is...
the weather
.
For instance, the winter season is known as peak season. This is due to the fact that tourists usually flock the island to escape the cold weather in their home countries.
So if you're travelling on a budget, the months of mid-December through mid-April are a definite no-no.
In addition, spring break, Easter and carnival usually occurs during this period as well. Hence, due to the high demand, there are usually higher ticket prices - economics 101 (demand and supply), I'd say.
And The Cheapest Time Is...
So when is the cheapest times to come to the sunny isle?
To get the cheapest deals it's best that you book your flight for the off-peak season.
Off peak season in Jamaica is between mid-April to mid-December, and more specifically, the months of September and October. That too is when the hotel, guest houses, resorts and villas slash prices, some as low as 50%!
Why is that?
Well for starters, between June 1 – November 30 marks the hurricane season in the Caribbean.
However, many people will delay travelling during this time due to the heavy rains, higher winds and damaging effects hurricanes usually brings with it.
During the months of August and September, hurricanes tend to be more active.
In Jamaica though, we have been quite fortunate, relative to say Cuba. To this date, we haven't had a major hurricane since Hurricane Ivan in 2004.
However, even if we do escape the wrath of the storm we still have to consider the rainy periods. The rainy season is at its peak generally between May-June and September- October.
The beautiful thing though is that the rains don't last forever, it is usually in the afternoons and lasting just a few hours - in no time you'll be immersed into beautiful sunshine again!
By the way, one last thing, I haven't tried it personally, but many travel experts state that Saturday, Tuesday and Wednesday are the cheapest days to book your plane ticket.
I'd suggest you check into that as well - doesn't hurt :-)
I hope this helps!
See also:
Best Places To Visit In Jamaica
-AD
References:


https://www.bluefieldsvillas.com/from-our-blog/best-time-to-buy-airline-tickets-to-jamaica/

https://travel.usnews.com/Jamaica/When_To_Visit/