Why do Jamaicans eat bun and cheese for Easter? | Jamaican Easter Traditions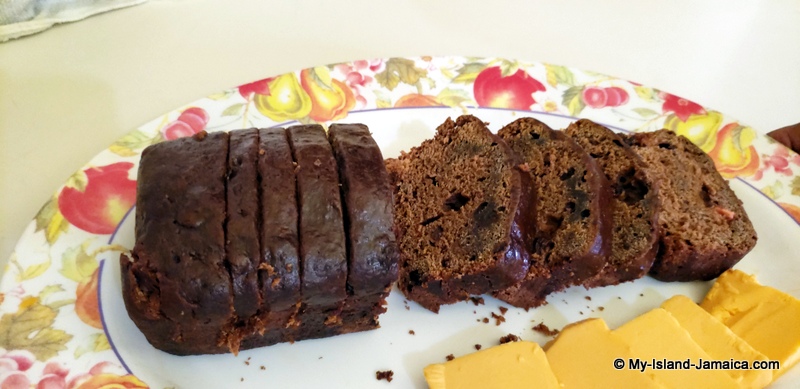 By Kesha Stewart | Associate Writer


Most Jamaicans consider certain things mandatory for the perfect Easter experience.
These include attending church on Good Friday and/or Easter Sunday. It is at this time too (when Easter comes around), that Jamaicans traditionally smack their lips and salivate in anticipation of Easter bun and cheese.
As a matter of fact, the worshippers take along bun and cheese snacks with them to church and if you should be invited home after service you are almost certain to be offered a bun and cheese sandwich with a cool drink.
Even the Easter Monday beach trip (a perfect end to the season) is not complete without tons of Easter bun and cheese sandwiches wrapped in foil and taken along as part of the fare.
Yes, bun is common in Jamaica in several forms.
Jamaican dialect uses the term "bun" which is translated into the English word "burn". In everyday colloquial expressions "bun" refers to being cheated on or being the cheater in a romantic liaison.
We can collectively agree that we are not likely to look forward to these two instances. However, bun as a sweet treat is infinitely more desirable and a much tastier option.
Never confuse spiced bun with Easter bun. Spiced bun is a dark brown, round or loaf common as a snack in the lunch kits of many children and sold at nearly all community shops on the island all year round.
An Easter bun is a loaf bun with much more spices and fruits, and is milder and moister than the spiced bun. It is packaged different from spiced bun and is only available at Eastertime.
The usual accompaniment to bun is cheese. It seems that a bun and cheese experience can only be fully satisfying with the 'perfect' slice of Jamaican
"tin cheese"
.
Since bun and cheese is usually had as a sandwich, some bakers even have a prepackaged bun and cheese sandwich product available islandwide in the supermarkets and grocery shops.
A variety of different players are in the business of making Easter buns. Some of the more traditional homemakers will even make their own bun for Easter.
It doesn't seem to matter though, Jamaicans love buns. From a gastronomic point of view bun and cheese is central to the Jamaican Easter experience no matter where they may be.
As Jamaicans stock up to ensure they have enough for family and friends here, they also buy buns to send or take to relatives overseas. Nowadays Jamaicans away from home are just a few clicks away from this traditional Easter treat.
I bet that somewhere in the back of your mind as you wonder which of your family members beat you to the last bit of Easter bun, you began to wonder where the Easter bun tradition came from.
Well, our Jamaican Easter bun is an offspring of the hot cross bun which made its way to Britain. These buns were customarily eaten on Good Friday.
The small, round, somewhat sweet treat was made with a cross cut into the tops. The cross was symbolic of the crucifixion of Jesus. The tradition made its way to Jamaica when they colonized the island in the mid-16thcentury.
As to how cheese became a companion to bun no one is really sure but the union has been long and satisfying.
As time progressed the bun evolved from a round shape into a loaf. Since sugar was king, it was only natural that molasses (a byproduct of sugar) was substituted for honey.
To fully Jamaicanize the product, dried fruits were added to the batter resulting in a darker, richer and much tastier bun. The bun is baked in a loaf of varying sizes.
Somewhere in nearly every household, this Easter is a sweet delectable, moist, fruit-filled variant of the English's hot cross bun. It no doubt made its way from one of several bakeries to a store somewhere where it was snagged and taken home.
Buns can be had all year long but let me tell you the packaging, marketing and display of Easter Buns are something to behold.
Several square feet of shelf space are devoted to displaying the attractively packaged buns to strike the eyes of even the most casual shopper and the fragrant aroma of Easter Buns sweetens the air in seemingly every store.
By the way, did you know that it was forbidden to sell or eat buns in England except at specifically designated times? Yes, it was!
Good Friday was one such time where it was allowed. I don't know how some Jamaicans would manage with those restrictions!
Here's another interesting observation. It is thought that the nursery rhyme "Hot Cross Buns" was perhaps used by peddlers to promote the treats. The rhyme, as well as the buns, came to Jamaica.
Do you remember it from your kindergarten days:
Hot cross buns!
Hot cross buns!
One a penny, two a penny,
Hot cross buns!

If you have no daughters,
Give them to your sons.
One a penny two a penny,
Hot cross buns!
Dr. Louise Bennett Coverly also wrote a poem titled "Bun an Cheese". It was about Ms. Matty who was being nicknamed bun and cheese. Her voracious appetite for bun and cheese mimics that of many Jamaicans.
Here's an excerpt:

Fe breakfus lunch an dinna
She got so-so bun an cheese
She kea it go church an
Movin pictures if you please
Yes. Bun an cheese nice. This is one English variant we definitely don't mind having around.
What say you? Share it in
the comments
below.
I also recommend you read
Jamaican Easter Bun The Recipe!
Regards,
KS

References



http://louisebennett.com/bun-an-cheese-louise-bennett-coverley/

http://digjamaica.com/m/blog/how-did-the-bun-cheese-tradition-come-about/

https://www.nationalbakingcompany.com/a-sweet-history-the-jamaican-easter-bun/
tasteecheese.com