A Djembe Drum From Jamaica
by Linda
(Texas/California)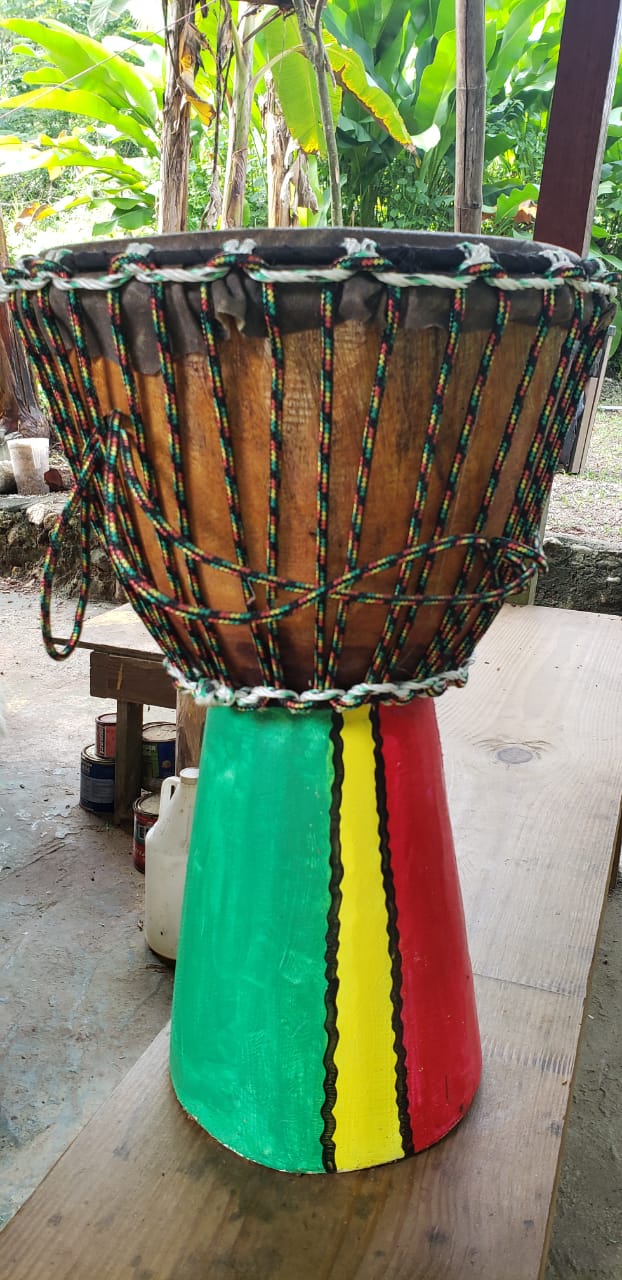 You believe me when I tell you that my readers inspire me?
Oh yeah, I often get excellent (and timely) ideas and attribute some of my best learnings to them.

And this one about the Jamaican djembe drum is a great example.
Here's the question; from Linda in the USA.



Hello,

I have asked this question before, but did not receive an answer.

But, I would really like to know where I can buy a Djembe Drum that is made by a Jamaican. I can find them in the States but they are African. If you can be of assistance, I would be very grateful!

Thank you

Linda

RESPONSE: by Wellesley Gayle
Hey Linda,
I didn't see the prior question, not sure what happened, but thank you so much for resending your question.
Can I be honest with you though... I wasn't quite sure what the djembe drum was, but I reached out to a friend I have in the Rasta Indigenous Village who I belive would have and idea, only to know that they actually make them there!
And not just that, he is considered the source for the best djembe drum, certainly on this side of the island!
His name is Ras Toto! And yes he is a rastafarian.
I spent a few minutes watching him in production and was awed by the skill this man has!
And yes, all his drums are 100% handmade and authentic Jamaican, powered by all-natural thick goat skin.
And so idea borned!
I'm now officially and happily distributing his drums online via my online store.
If its not to too late, please stop by the store and check it out.
Click this link
to hop over and check it out.
Good luck! And thanks again for asking.
Regards,
DC
P.S. See also:
Old Time, Traditional Jamaican instruments
.
Editor's Note
Do you have a question,
send it to us here
! With
over 2,000 questions answered
, chances are we can help you :-)

Suggested Reading: