A Poem By Una Marson - Why should I sorrowing go, have i not lived?
by Glendon Watson
I am looking for a poem that ends with "why should I sorrowing go, have i not lived"

ANSWER: by Wellesley

Hey Glendon Watson,
Thanks for asking!

I am intrigued by poems and poetry, and so I gladly went on a research journey to find this poem for you.

And boy I tell you it was quite a journey.

I learned so much! Including a lot of great lessons about the author, 'the literary nationalist', Una Marson, described by the Jamaica Journal in 1983, as "a woman before her time".

I felt bad that it was actually the first time I was hearing of her! You learn more about Una below.

Anyway to answer your question, after deep research, I found the words you quoted in a book titled "Contemporary Caribbean Womens Poetry: Making Style", page 18.

It included the following extract from the poem, which is apparently called 'Confession'.

And yes, it concluded just as you stated, 'Why should I/Sorrowing go?/ Have I not lived?'


I regret nothing
I have lived
I have loved
I have known laughter
And dance and song,
I have sighed
I have prayed,
I have soared
On fleecy clouds
To the gates
Of heaven,
I have sunk
Deep down
In the pit
Of hell.

(The Moth, p. 63)


I also went further and checked on Amazon to see if they have any books or reference to it, and YES, I found a book, written by Una Marson herself, Una Marson: Selected Poems (Caribbean Modern Classics).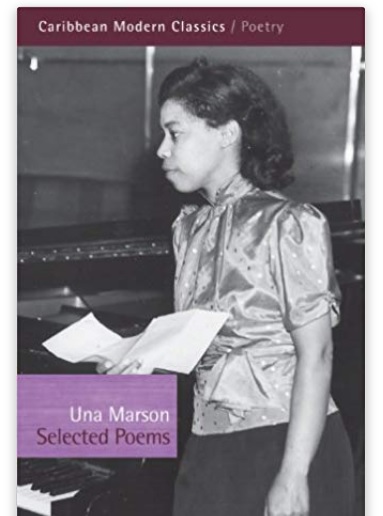 I haven't read it but it apparently has the poem you requested, and several of her best poems! I suggest you check it out over there.

Thanks again for asking and all the best!


About Una Maud Marson

According to the National Library Of Jamaica...


Una Maud (1905-1965) was a social Worker, poet, broadcaster, play-wright, journalist, author, feminist and lecturer. She was born in 1905 at Santa Cruz, St.

Elizabeth (Jamaica) and was the youngest daughter of the lata Rev. Solomon Isaac Marson, a Baptist Pastor, and Ada Wilhelmina his wife. She was earlier educated at Hampton High School for Girls.

You can read more about Una Marson at the National Library Of Jamaica
here
and
here
.
I also invite you to read more about some of
Jamaica's best poets here
.
And by the way, if you have a great poem you'd love to share with the world,
submit it here
. I'll review and publish it here.
Regards,
WG
P.S. We've answered HUNDREDS of questions,
click here
and
here
to get even more answers.