Countries in Jamaica | Can I have the names?

(Syracuse, IN, USA)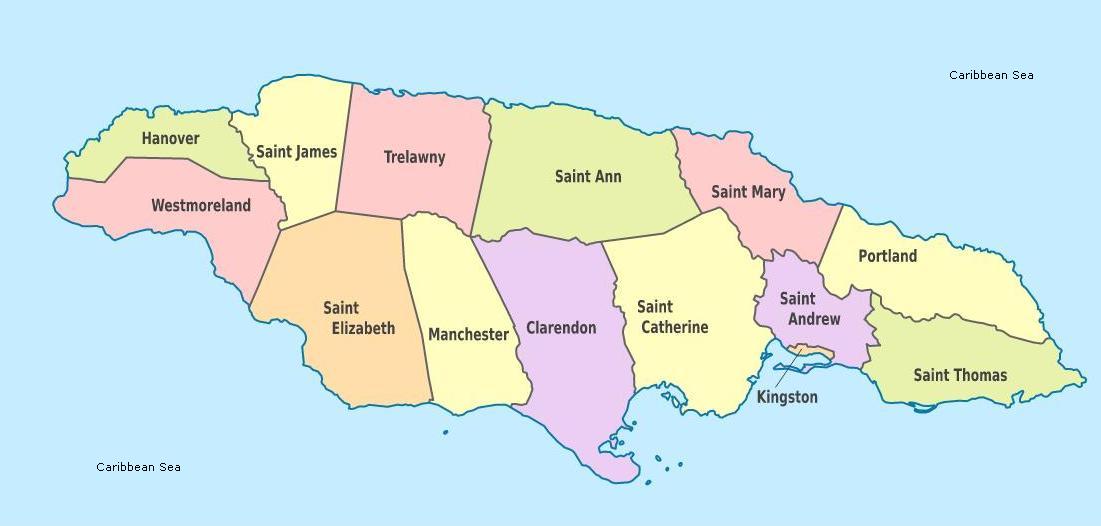 Parishes In Jamaica

Countries in Jamaica? Hmmm.

This one is quite odd, but then again it was a sincere question the asker wanted an answer to. Uncommon but still a real question.

Here's the question (below) with my interpretation and answer.



Please give me the names of the countries in Jamaica.

RESPONSE: by Wellesley Gayle
Hi Anon,
Thanks for your question - very interesting one!
Initially I thought your question was about
counties in Jamaica
, but then I re-read and realized that you actually wanted to know about countries in Jamaica, which got me a bit bemused :-)
Then I noticed that you are from the US, Syracuse in Indiana and so its a figured its a honest, 'innocent' question. After all there are no wrong questions.
Jamaica though is a country by itself, it is not made up of countries. And how are we governed? We have what is called a parliamentary democracy based on the Westminster model of Government copied from the UK. We actually gained independence from Britain on August 6 in 1962.
If you wanted to know about counties in Jamaica though, note I'm saying
counties
not countries, we have three (3); they are
Cornwall, Middlesex and Surrey
.
A county is essentially a geographical region, essentially a sort of West, Middle and East - to make it easier for you.
Several
parishes
makes up a county. For you and others like you in the USA, you could probably see a parish like a US state.
Below is a list of the counties in Jamaica and the parishes that constitute them
.


Cornwall County:

Hanover, St. Elizabeth, St. James, Trelawny and Westmoreland


Middlesex County:

Clarendon, Manchester, St. Ann, St. Catherine and St. Mary


Surrey County:

Kingston, St. Andrew, Portland, St. Andrew and St. Thomas.

I'd also suggest that you take a quick read on
why is Jamaica divided into parishes
.
I do hope that the information provided here answers your question.
Regards,
WG
P.S. See also:
How Many Parishes Were In Jamaica In 1844?
.
Editor's Note
Do you have a question,
send it to us here
! With
over 2,000 questions answered
, chances are we can help you :-)