Do You Need Travel Insurance for Jamaica?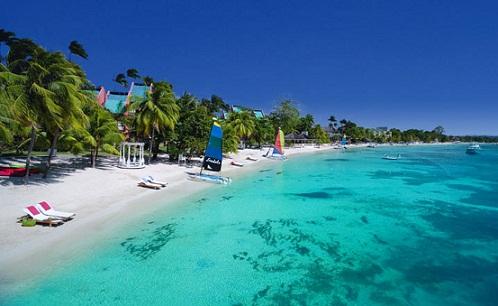 Answered by Isreal, Associate Writer

No travel insurance is needed for trips to Jamaica. However, travel insurance would certainly be an asset for travels to the island.

Travel insurance is especially important for those who travel with pre-existing health challenges such as heart disease, the elderly and young children such as infants.

This is because individuals with such characteristics are usually more vulnerable to other illnesses. Comprehensive travel insurances cover theft, loss and medical problems which can all happen on a planned vacation.

The comprehensive travel insurance policy covers any additional expenditure on the trip as well, such as cancellation or flight plan changes.

Let us therefore consider the assistance available for travel to Jamaica in the absence of travel insurance policy.


Scenario 1: Property Theft / Loss or Damage Protection
The law regarding property theft/loss or damage (Hotel Keeper's Liability Act) in Jamaica highlights limited liability for the hotel keeper of no more than 60 USD.
It states that the charge of 60USD is the payment, except in the case of a pet; negligence or willful damage by hotel keeper or employee.
In fact, the Jamaican law states that where the property was left in the care of the hotel keeper, the conditions of 'in case of loss, theft or damage' must be stated.
It is the responsibility of the hotel keeper to provide safe deposit storage for the property. This Act does not account for accidental loss or damage of property at the hotel by the visitor.
In addition, no property loss, damage or theft outside of the hotel environment is covered by the law. This would indicate that while on a tour bus if there is accidental damage of property there is no recompense!
Scenario 2: Healthcare
Most doctors here in Jamaica would prefer cash up front than travel insurance just because the claiming process can be tedious.
Although the two major cities of Kingston and Montego Bay offers better healthcare than rural areas, the US embassy notes that the quality of general healthcare in Jamaica is inferior in comparison to the United States of America.
In addition, private healthcare is also of a higher quality, whether rural or urban in comparison to public healthcare. The US embassy highlights that in the case of a medical emergency which requires evacuation to the United States, the cost could range from 15,000 - 20,000 USD. By the way, below is a link of hospitals and doctors that can be contacted in the case of illness while visiting the island (
https://jm.usembassy.gov/wp-content/uploads/sites/116/Medical-Doctors-Update-Jamaica-6-4-2018.pdf
).
So in this case, travel insurance would enable emergency air travel without it being a burden on you. The best recommendation is to have travel insurance in case of emergency but still have enough cash to visit a doctor for minor health inconveniences such as hives and so on.
Packages
Travel insurances policies are usually offered in packages.
These packages include: individual, group and specialty to better meet traveller needs. The good news also is that you don't have to renew your travel insurance policy for every trip.
Some policies as offered by companies such as Patriot International range from five (5) days to two (2) years and can value up to 2, 000,000 USD for medical coverage alone!
Regarding family packages, Global Medical Insurance will offer lifetime policies with coverages of 5,000,000 and 8, 000,000 USD per family.
An example of a specialty travel insurance policy is the Student Health Advantage which is done in groups of at least two (2) persons.
The Jamaica Gleaner recently estimated that travel insurance is approximately 6% of trip costs. Therefore a trip costing 1,000 USD may be easily insured for 60 USD - give or take. The article notes that trips within the hurricane season of May to November should definitely go with travel insurance coverage, as the risk for financial loss especially during the peak of the season in September is higher than other times.
The Jamaican Gleaner also highlighted that each traveller should be aware of exclusions such as insurance not covering pre-existing medical conditions and work related trip cancellations to name a few.
Here are some useful links for quotes and travel insurance policy coverage:
These sites also provide diverse travel insurance policies based on trip needs:


Caribbean Assurance Brokers Limited taken from https://www.caribbeanassurancebrokers.com/assuredtravel/

International Life Limited from https://internationallife360.com/?gclid=EAIaIQobChMIj8ec5r-g3gIVF1qGCh0jygfREAAYAiAAEgLldvD_BwE

Paying too Much (United Kingdom Travel Insurance) from http://www.payingtoomuch.com/travel-insurance/Jamaica


References



Jamaica Gleaner. 2018. A Guide to Travel Insurance and When not to Buy taken from http://jamaica-gleaner.com/article/business/20180805/guide-travel-insurance-and-when-not-buy

Jamaica Volunteer Programs. 2018. International Travel Insurances taken from https://jamaicavolunteerprograms.com/international-travel-insurance/#individual

Lonely Planet. 2018. Jamaica Healthcare taken from https://www.lonelyplanet.com/jamaica/health

Ministry of Justice. 1950. The Hotel Keeper's Liability Act taken from http://www.moj.gov.jm/sites/default/files/laws/The%20Hotelkeeper%27s%20Liability%20Act.pdf

Trip Advisor. 2018. Jamaica Travel Insurance taken from https://www.tripadvisor.com/ShowTopic-g147309-i69-k5134403-Travel_Insurance-Jamaica.html