Happy New Year 2018 - From My Family To Yours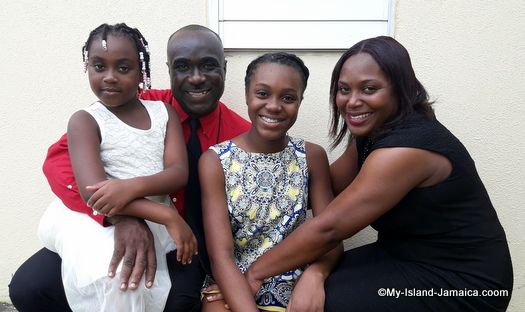 What a blessing! We made it yet again to the end of another year!

I say, "To God Be The Glory"!

And as we transition into the new year, I want to share my heartfelt gratitude to you, and all my website fans, partners, associates and friends.

Your readership, your partnership, your questions, comments and comment contributions - all added to make 2017, My-Island-Jamaica.com's 10th anniversary, another special year!

I tried staying away from singling out persons, but I have to mention my writers, Kesha, Nemonie and Lajune, and my dedicated partners, Rocky Tours, Eaton's Jamaica, JACars.net, Seagarden's Beach Resort, Catcha Falling Star, Peace Photography, Tapioca Retreat, June, Maura, Google Adsense Support and of course, Dr. Ken Evoy and my SBI family among many others.

But the biggest appreciation goes to YOU and all my readers - without you I have no business.

And by the way, I'm celebrating website traffic (pages read) of over 6.01 million views for the year (2017 so far), yes six million, astonishing!

Again thank you!

And I have even bigger goals for this year - and yes, you will be a part of it :-)

On a personal note, I declare that 2018 will be my best year yet! In health, charity, prosperity, spiritual growth and peace of mind.

And by the way, tomorrow, New Year's Day, I plan to spend the day with my papa, my grandfather in Westmoreland; there is no better way, I believe, to ring in the new year, than with the fellowship and wisdom of this wise old man.

Anyway, although you love me :-), I know reading this right now is probably not your biggest priority, so let me give you back your time...

But before you go, please allow me to wish you the same thing I wish for myself, a fantanstic rest of the holiday season and a new year filled with achievement, abundance, mproved health, peace and contentment, joys and goodwill.

So, from my family to yours, I say to you my friend... HAPPY NEW YEAR!!!!!!!!! Let's rock 2018!

Cheers! My glass of Jamaican sorrel is pointing to you :-)

Wellesley Gayle
Founder, My-Island-Jamaica.com

P.S. I welcome your comments here.