How to send money to Jamaica online?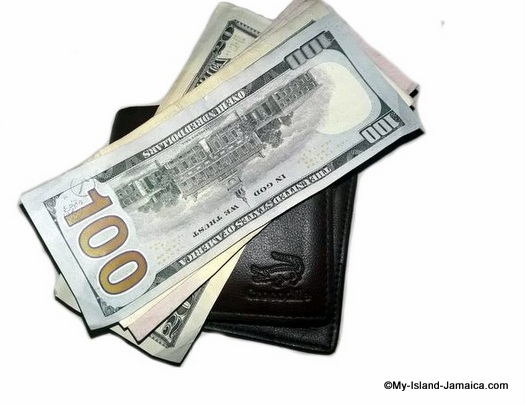 Answered by Aneisha Dobson, Associate Writer

Despite Jamaica being an island paradise, many Jamaicans migrate to foreign countries to find greener pastures, usually for financial stability or opportunities.

Most of these individuals leave behind their families who are dependent on them for financial assistance.

As such, money transfers are quite common here.


The Need For Money Transfer Services
In the past, the most common means of sending money from one country to the next was via registered postal services. However, with more people migrating the demand inspired a quicker and more efficient means.
As a result, several money transfer companies were established to satisfy this need. Money transfer services allows the sender to efficiently transfer funds to their loved ones at a small fee.
Some of the most recognized money transfer companies to Jamaica are:


MoneyGram

Western Union

JN Money Transfer

VMBS Money Transfer

JMMB Money Transfer

How important are remittances to Jamaica?
In 2016, it was recorded that over US $2.2 billion in remittances were sent from Jamaicans living abroad back home!
The top countries to Jamaica are (you probably guessed right), United States, United Kingdom, Canada and the Cayman Islands - in that order.
The United States, the largest source of remittances to Jamaica totaled all of US $1.4 billion of the amount in 2016.
How Exactly Does Traditional Money Transfer Work?
For those who are not familiar with this, here's a quick synopsis on how it works.
Individuals who were interested in using the service had to find the most convenient location of one of these companies.
The sender must bring along the receiver's information (name, address and phone number) and money.
After handing over the receiver's information, the funds and paying the necessary fees to the agent, the sender will receive a money transfer number, which they will share with the receiver.
The receiver hands over this number, relevant information and identification to the agent at their location. Then they'll receive their cash.
Sounds like a simple and easy process?
But for people who have experienced using this service, whether your sending or receiving, will know that it could be quite exhausting.
Standing in long lines for an hour is a common experience for most users.
Why should our friends and family abroad have a endure such difficulty when sending money to loved ones here in Jamrock?
Say Hello to Online Money Transfers!
Online Money Transfer
Money transfer companies have begun to capitalize on online money transfers, which makes transfers to Jamaica even more convenient for the sender.
And today we have quite a few! These include:
And How Does Online Money Transfer Services Work?
But, just how can one go about sending remittances to Jamaica online?
Although each money transfer company might conduct their way of business differently, their online services practically operates the same.


Usually, you have to register by setting up an online account with the money transfer service company.

In most cases, you will see Sign Up Now or Register highlighted, which prompts individuals to set up an account.

At times the money transfer company may require physical documentation which may require you to visit their locations. So look out for those requirements.


After you are finished with setting up the account your now ready to send money back home. You have to enter the receiver's information (name and other required information), how they want to receive the money (bank deposit or cash pickups) and the amount of money to be sent.


Now that all the necessary information has been inputted, all that's left is to pay. You are usually allowed to choose how you want to pay. So you can pay via debit card, credit card or directly from your bank account. It's all up to you!

Cautions
The internet can however be a dangerous playing ground when conducting financial transactions.
So before you begin sending money online with your debit or credit card, here is a few things that you should consider.


Use a credible money transfers services – This cannot be stressed enough. Once again, with all the unscrupulous tech savvy individuals out there, you need to ensure that you protect yourself. It's recommended that you utilize credible, trustworthy money transfer services such as those listed above (MoneyGram, Western Union etc.) to conduct your transaction.


Also, the money transfer service's website should have strong encryption. How do you know if the site has encryption?
That's easy!
Take a look in the address bar and you'll notice a padlock highlighted in green and 'HTTPS'.


Don't send money to a person that you don't know – When you send money to persons you don't know you may be funding illegal activities, such as scamming.


Secure the device that you will be doing the transaction o.
Securing your device is essential in protecting yourself from hackers, crackers and other unscrupulous tech savvy individuals who may be looking to steal your information.

Ensure that your operating system and other software that will be used for the transaction on your device is up-to-date.

Also, you should beef up your device with an anti-virus program. This will help in keeping your device free from financial malware, created to steal your personal payment information.


Use your personal internet connection- Don't go connecting on to public Wi-Fi when conducting online transaction. Public Wi-Fi is not always secure and you may be exposing your personal information.


Be creative when making a password. Online transactions usually require you to login to your account, where you are instructed to input your username or email and password. Your password is usually created during the signing up stage. It is encouraged that your password shouldn't be something that can be easily guessed and it shouldn't contain any personal information about you.

Furthermore, most website encourage symbols and numbers to be used in constructing your password.

Be sure to also read more on
The Jamaican Currency here
.
Sources:
https://www.jnmoneytransfer.com
https://vmmoneytransfer.vmbs.com
https://www.westernunion.com
https://jm.jmmb.com/money-transfer-overview
https://www.moneygram.com
https://www.moneygram.com/us/en/send-money-online
https://www.kaspersky.com/blog/security-tips-online-money-transfer/4563/
https://jamaica-gleaner.com/article/news/20170615/jamaica-received-us22billion-remittances-last-year-survey