Jamaican Christmas Tree - what is its correct name?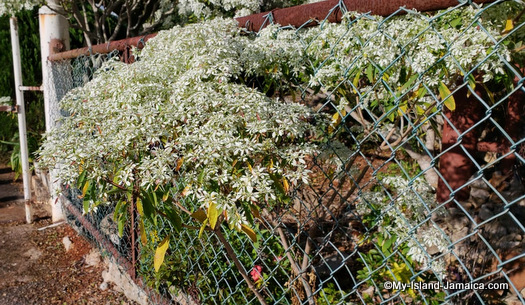 Hey buddy, I need your help!

Late last month, Nov 25, to be exact, I got this email from Barbara, a new subscriber and reader of my website.

Barbara said...


Hello,

I found your website tonight and love it.

Besides "Christmas Flower" what is the traditional name for that plant? I believe the green leaves turn white at Christmas.

I tried to get this additional information from your website without success.

Thanks,
Barbara Matthews

I started responding to her but realized that I didn't know the name of the flower myself!
I only knew it as the "Christmas Tree", per my grandmother. So I paused and responded to say that I'll find out and get back to her.
By the way, we had a tree in the yard back then, it was beautiful, no other flower came close during the Christmas season when it leaves turn white and it blooms.
Anyway back to Barb, I made some phone calls, asked some persons directly (in person) and also went online to research it.
But up to this day, 15 days later, I am still unable to find anything on the plant!
All the persons I spoke to who can relate to it, knows it as the "Christmas Tree". When I checked online, the only reference or picture to it was from
this, my website
.
So this is where YOU come in my friend!
I believe that through the collective wisdom of you and others on the website, I can find the name - or get some direction to it.
I'd love to get back to her with a definitive response.
So please, can you tell me what correct name for this plant is?
Here are some additional pictures I took.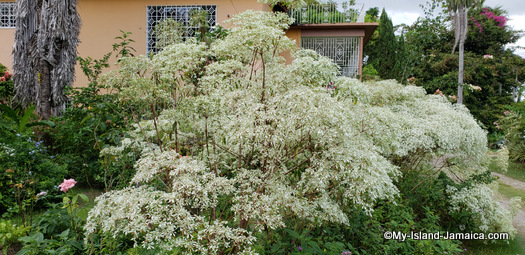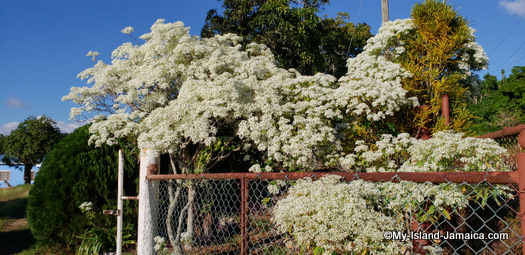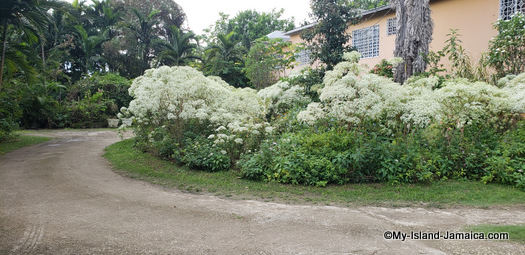 By the way, I was re-inspired when I ran into one of the plants, way up in the community of Fairfield in Manchester some weeks ago, it was so beautiful... these pictures doesn't do it any justice.
And, the lady was extremely kind to me, she gave me two small baby plants in a bottle with water and asked me to 'set' it when I get home.
I did... and that reminds me, I need to check its growth shortly.
Anyway, back to the main subject, I went to the extreme to post my request on social media (
Facebook Link Here
but only got one response, hence I am reaching out to my readers.
Just state the name and any other infromation you know about it in
the comments link below
, thanks!
Here is yet another photo (below), I snap this one, with some of the ones above in a yard near the Dunbars River area of SavannalaMar.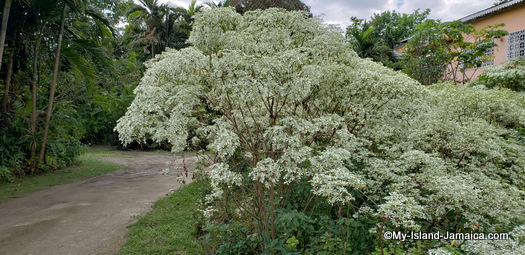 I hope you know it, or know of it. Remember to send your feedback via the
the comments link below
. Thanks in advance.
Regards,
WG