No. 1! Travellers Rank Destination Jamaica The Best In The Caribbean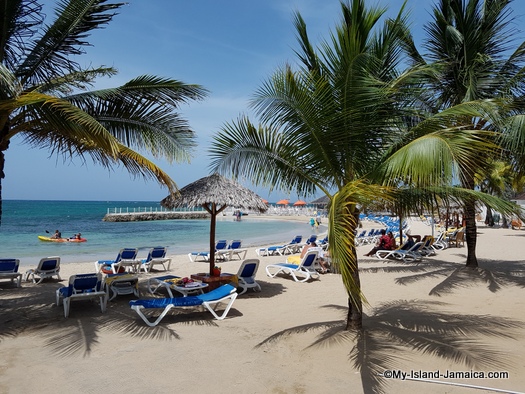 Trip Advisor, the world's largest travel platform has ranked Jamaica as the best destination in the Caribbean in the 2019 edition of its celebrated Traveler's Choice Awards!

This is a phenomenal achievement for Jamaica and testament to the power, love and service offerings of brand Jamaica, even with our social challenges.

This is actually the 4th consecutive #1 ranking for Jamaica as we also ranked #1 in 2018, 2017 and 2016 as well.

Travellers cited Jamaica's sunshine, adventure, prime hiking, bird watching, heritage sites, authentic music, snorkeling, shopping and rejuvenating spas as some of the top attractions for Jamaica.


Top Destinations In The Caribbean
The complete TOP 10 ranking for the Caribbean reads...


Puerto Rico

Aruba

Barbados

Punta Cana, Domonican Republic

Grand Cayman, Cayman Islands

St. Lucia

Providenciales, Turks and Caicos

Guadeloupe &

New Providence Island, Bahamas

More on that
here
.
It is also worth noting that the #1 ranking in the Caribbean also placed Jamaica in the presitigious, World Top 25 list, coming in at #14, the only Caribbean destination in the world's top tier.
That ranking placed Jamaica
above
many historic and exotic destinations such as Tokyo in Japan, Isreal, Egypt, New York, Sydney in Australia and Hong Kong.
London came out on top of the world, followed by Paris and Rome in the top 3.
The complete cherry list of the best places to visit in the world to visit is...
Top Destinations In The World


London, United Kingdom

Paris, France

Rome, Italy

Crete, Greece

Bali, Indonesia

Phuket, Thailand

Barcelona, Spain

Istanbul, Turkey

Marrakech, Morocco

Dubai, United Arab Emirates

Prague, Czech Republic

Siem Reap, Cambodia

New York City, New York

Hanoi, Vietnam

Tokyo, Japan

Playa del Carmen, Mexico

Lisbon, Portugal

Kathmandu, Nepal

Jaipur, India

Hurghada, Egypt

Hong Kong, China

Cusco, Peru

Sydney, Australia &

Tel Aviv, Israel

Meanwhile, I also took the opportunity to check the current ranking of the
top hotels in Jamaica
.
And of the 1144 hotels and accommodations reviewed in Jamaica, the following came out as the top 10
best value
accommodation in Jamaica
Top Best Value Hotels In Jamaica


Jamaica Inn

Round Hill Hotel and Villas

The S Hotel Jamaica

Half Moon

Iberostar Grand Rose Hall

Katamah Beachfront Guesthouse

The Spanish Court Hotel

Now this is something to share! Please don't hesitate :-)
Look for the social sharing buttons below.
I also welcome your
comments below
.

References:



https://www.forbes.com/sites/debbikickham/2019/06/21/jamaica-ranked-number-one-caribbean-destination-on-trip-advisor/#65f9d14552aa


https://www.tripadvisor.com/TravelersChoice-Destinations


https://www.tripadvisor.com/TravelersChoice-Destinations-cTop-g147237


https://jamaicans.com/jamaica-ranked-one-tripadvisors-caribbean/