My

SBI

Story

- And What It Means For You
Sharing Is Caring! Share this awesome content with your friends now.

New! See the real Jamaica in VIDEOS!
Click Here and see why over 140,000 fans are raving about my YouTube Channel!
[Please read to the end]- It takes only a few minutes!
What is SBI anyways?

That is probably the first question on your mind right?
..I knew it :-)
But just before I tell you, please do me a small favour, OK?
Go to Google.com right now and search for:
free jamaican recipes, OR
bakeries in montego bay, OR
Jamaican actresses, OR
car dealers in mandeville, OR
accessible hotels in Jamaica, OR
casinos in Jamaica, OR
pimento tree, OR
jamaican flowers, OR
Jamaican sayings, OR
Jamaican roots drink, OR

jamaican artistes, OR
jamaican bands, OR
bookstores in kingston Jamaica, OR
jamaican bush teas, OR
jamaican folklkore, OR
court houses in Jamaica, OR
jamaican area code, OR
attractions in st mary jamaica
famous people from Jamaica, OR even
rivers in jamaica
- TRY ANYONE! Go ahead.
Go... I'll wait!!
Beautiful!
Did you notice that this website (my-island-jamaica.com) showed up on the very first result page?
OF COURSE☺
---
SBI is actually a Canadian company that guided me step by step to my online business  success.
The 'man behind the music' is Ken Evoy- its founder.


And the story?...

Well, I call it a story, simply because, like a story, it tells the particulars of a significant act or occurrence, a course of events - and this is significant enough :-)
How the SBI relationship started was very interesting!
Now although I had fairly stable job, I was looking for other avenues to supplement my income. I decided I would research some online possibilities so I started to work Google!
---
Online Opportunities
I ran into scores and scores of online business opportunities. I signed up with a few affiliate programs and started to actively promote them- from using free web pages and printing posters, to buying newspaper advertising spaces locally.
--Ms Pancheeta at the Western Mirror knows me very well now :-) --
But even after weeks and months, the impact was very minimal. However, deep down I figured that if others are succeeding online- not necessarily because they are smarter than I, then I should be able to succeed too.
---
I Found SBI!
With a little more self-conviction, I went back to Google and started to do some more research.
Again, I found several programs- but that time I was more cautious of the hype and false promises.
(you would understand why, right?)
But this time ONE STRUCK ME!...
One of Google's result showed up associateprograms.com - a directory of affiliates programs that also offers reviews.
I clicked it and found they were giving the company some great reviews.

I was really impressed- but as you would understand, still cautious, as most of these so called 'online business opportunities' always seems to be very very impressive.
They had an free affiliate program, so I figured, "what the heck, I'll give it a shot" I have nothing to lose!
I signed up free as an affiliate.
---
The Rest is History!
Believe me, the rest is history..
I made only one sale (US$75) as an affiliate before I decided I had seen enough, I bought the package!
They not only showed me how to build a profitable website from the passion of my country, I learned all the fundamentals of online business which has opened up a new world to me- I doubt I would ever learn that in any University!
I felt very accomplished watching my little website pull visitors per day (as they promised) from 5 to 10 to 30 to 80, and then the snowball really started- in only a few weeks!
They took my passion and helped me to create a top 2% internet website [nothing catchy- I agree, but it works!]
---
A Website that Works!
Now my site is already matching up with the 'goliath' travel websites out there.
Listen to this:
As of 5/31/08, just 14 months of its launching, the website had a DAILY average of 987 unique visits, 674 visitors, and 2473 total page views! Yes per day!
That was 76,671 page views per month!
Updated: [ January 2023 stats showed over 9,038 visitors per day, 80% of who are brand new, and a total of 1,180,000 page views per month!]
Amazing stuff!
That allows me to very earn a very nice supplement to my regular day job income each month
In fact, I earn from various avenues; Google's Adsense program is just one of them.
-Side Note-

And by the way, it happened WITHOUT any sort of advertising-none at all! I actually consider the investment to be a fraction of what could have been my advertising cost.
TIP! If you are interested to know exactly how I put it all together, click here and I'll rush you a copy of my free report on how I did it.

-End Side Note-
Click Here and download your free copy
---
Moreover, Google had begun to give a number of my pages very high search engine rankings as I showed you above!
Never mind the fact that I already had some amazing #1 and #2 rankings at Yahoo, Ask and Windows Live- for both text and image searches!
But Google is the BIG GUY, and if you in the Top 30 ranking of Google, your site is darn well respected...
...and my site is :-)
It was still hard for me to believe that this website made it to the top 2% of all the websites online in less than 6 months! And more importantly, keeping it up!
Don't believe me? Click Here and look at the Alexa rankings in real time. Now compare that now to the 60,000,000 websites online. Top 2% right?
I just couldn't go wrong with SBI, their 10-day guide took away all the complexities of building a profitable little website.
In fact, it feels like nothing but fun!
---
-Side Note-


If you would like to learn more about SBI, I would strongly suggest you join their free affiliate program now.
Yes, their free affiliate program allows you to promote the company and earn a whopping commission (60%), but joining it does a lot more for you - in my opinion...
It allows you to get on the inside and take part in the family-friendly forum discussions where you mingle & rub shoulders with other super successful SBI'ers (a lot more than I)- without buying the subscription!
For me, that was one of the best reasons joining SBI.
Join it FREE right now and start learning!
Of course, you can still join just to promote and make a nice commission. If that's your reason, feel free to use my website story as a testimony! :-)
-End Side Note-
---
My story has inspired quite a number of persons already, not least is one guy called Dean. He already started his own SBI site www.signs-of-a-cheater.com which is doing very well.
And by the way, you are welcome to view a few of the phenomenal comments I am getting about this site.
[See more successful sites here]
Today, I have various sources of income from this site.
I am not the only fanatic of this SBI formula either; there are hundreds of other average people- even from other 3rd world countries that are succeeding online, thanks to SBI!
Some SBI'ers -we call ourselves, have even created videos to show off!
Click and watch this short 3-minute video by Stephani And Tobias, fellow Sbiers, who created another small site https://www.homemade-gifts-made-easy.com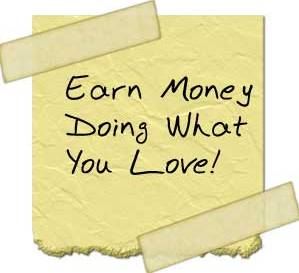 So again, much thanks to Ken, and the other guys (including Deb) at the great interactive forums.
Not only did they provided me a great product that allowed me to share my passion with the world [and make money], they provided me a kind of education that I could never learn in any college.
Thank you SBI!
Regards,
Wellesley Gayle 
Publisher and Author of
www-my-island-jamaica.com
P.S.
And if you have a question, feel free to ask me here. I will try my best to answer it. Go ahead and submit your question now.
P.S.S. SBI sometimes have some specials deals, go ahead and hop over there and see the latest happenings.
New! Ready To Visit Jamaica?
Join countless of travelers who have already unlocked the secrets to experiencing Jamaica on a budget. Click Here and find out how.

And, if you ever need a trustworthy, friendly and knowledgeable local guide, consider booking a private tour with us!

---
Return to Homepage from My SBI story
Return to About Me
---
Have a question about SBI (SiteBuildIt)?
Go ahead and submit it right here!

Check back soon to view my answer. I'll do my best to reply within 24 hours - usually much earlier.

Important: When you ask your question, please include as much detail as possible.

Note: When complete, please browse the questions already asked; others might have asked questions that might be insightful to you as well.

Back To Top.
SBI Questions Already Answered
Click below to see what other SBI interest have already asked and got answered.

Don't forget you can rate and post comments on these questions.

Back To The Top Of This Page
New! 

Get My Latest Book👇🏿
You asked, I've answered! You no longer need to save for months or years, to enjoy paradise!

JAMAICA On A Budget is your passport to experiencing what I call 'The Real Jamaica' on a budget!

I spilled the beans! sharing my top tips on finding cozy accommodations and secret gems, only the way a native could! Click Here to pick it up on my e-store and start saving now!
See The Best Of Jamaica -
In Videos!
| | |
| --- | --- |
| | My channel reaches over 140,000 subscribers worldwide and has leveraged over 11 million views, sharing, what I call 'The Real Jamaica'. Subscribe today and join our family of viewers. |

---
P.S. Didn't find what you were looking for? 
Still need help?
Click Here to try our dependable and effective Site Search tool. It works!
Or, simply click here and here, to browse my library of over 500 questions and answers! Chances are someone already asked (and got an answer to) your question.
---