What clothes should I pack for Jamaica?
Answered by Aneisha Dobson, Associate Writer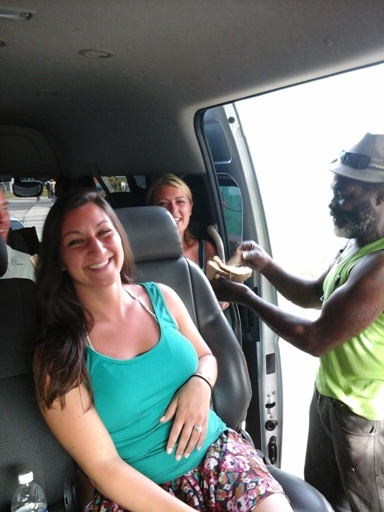 I admit, one of the most exhausting parts of travelling is packing clothing. Not only is it time consuming but it takes a lot of thought and consideration.

If you bring the wrong type of clothing, you may be left irritable and uncomfortable all the while on your trip.

Probably, you are from a colder region of the world and is not completely sure about what type of clothing to pack for Jamaica?

No worries. Here are a few tips that should help.


Clothing
As you may know, Jamaica is known for its tropical climate. This simply means you should be coming to expect summer weather. So, you should be arrive cladded in your summer gear - almost all the time.
Since you're going to be exposed to the sun rays though, you might be sweating a lot, therefore, you need to choose fabrics that are cool, breathable and loose-fitting.
This is why cotton is one of the most popular fabrics chosen for the tropics. Cotton fabrics help to keep you cool by absorbing sweat and it allows air to pass through.
Linen and rayon are also other types of fabrics geared for the tropical climate. Synthetic fabrics are a definite no.
Unlike cotton or linen, synthetic fabrics doesn't allow the air to circulate and it does not absorb sweat.
Another point to highlight is the colour of the clothing. It's best for you to select clothes that are light-coloured. Why? Well, dark coloured clothing, such as black, navy blue and purple, absorbs the light which will only make you hotter.
On the other hand, light-coloured clothing is more suitable for Jamaica's tropical climate because it reflects light. So you should opt to choose clothing that are white, beige, pink, yellow, baby blue, greys, tans or cream in color.
For us ladies, you can pack along tank tops, t-shirts, halter tops, tube tops, lightweight rompers, shorts, capri pants, maxi-dresses and lightweight skirts.
Remember to carry along a lovely evening dress, in case you plan to attend a function or go out to fine dine etc.
For the gentlemen, you can bring along t-shirts, lightweight shorts, khakis, lightweight button-up shirts (short or long-sleeved), lightweight polo shirts and lightweight pants.
Coming to Jamaica usually gives people the excuse to roam around like they are going to the beach every day. But, you can pack a long sleeved shirt or pants, just make sure that it is loose-fitting and that the material is breathable.
If you're here on business, you can pack a lightweight jacket suit. This goes for both men and women. Remember, the lightweight, loose-fitting material are the key for surviving the tropical climate.
However, in the night-time the weather usually flips from hot to cool. So, if you plan to enjoy the nightlife, you may want to carry a light sweater, cardigan or jacket.
You can't come to Jamaica and not go to the beach! It's one of the most exciting things about the island! So, dont' forget to add your bathing suits and swimming trunks to your list of things to pack.
Footwear
Flip flops aren't the only suitable footwear for the tropical climate. Let's leave those for the beach. Ensure that you pack sandals, sneakers and dress shoes.
Accessories
No outfit is fully complete without a few accessories.
Since you will be exposed to the tropical sun-rays, it is recommended that you bring along a pair of sunglasses.
Not only do they make you look sleek, but they also protect your eyes. But be mindful to purchase sunglasses with 100% UV ray protection.
Hats are also another item to pack, as they also provide some form of protection from the sun. The style and size is dependent on your preference.
There you go! I hope this helps.
Remember, clothing is not just a fashion statement. Its main purpose is to protect your skin, so choose your clothing wisely.
See also:
Traditional Jamaica Clothing - Symbolizing Our Heritage
.
Note:Remember to
click here
get even more helpful answers to frequently asked questions about Jamaica.
Sources:


https://www.leaf.tv/articles/why-do-we-wear-light-clothes-in-summer/


https://www.stylishcircle.com/blog/what-type-of-clothes-should-we-wear-in-summer


https://traveltips.usatoday.com/dressing-caribbean-vacation-106123.html