What Do They Wear In Jamaica?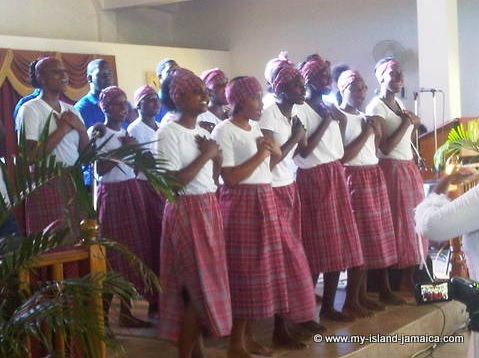 by Tracie Shortridge, Associate Writer

Jamaicans are very "colourful" people and perhaps the best way we show it is in our attire!

Keeping up with the Jones' can be seen as a norm within the Jamaican society. What do I mean? Well, if it has been designed anywhere in the world and a Jamaican likes it, we are going to wear it.

This may include having it made by local tailors and dressmakers as well as purchased overseas and shipped into the island for them.

It could also be obtained through friends and relatives travelling and bringing these clothes back for them. And, of course, in this day and age where online retail is available, a purchase can be made via various commercial websites.

And so you'll see Jamaicans donning name brand clothing such as Louis Vuitton, Coach, Sean John and a myriad of other top brands.

Typically though, Jamaicans will be seen wearing local clothing as created, designed and made by local fashion icons.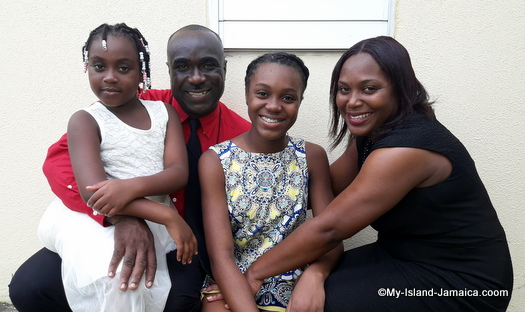 Outside of these regular attires, Jamaicans also wears the traditional garb, the Bandana (seen at top).


The Bandana
The Bandana is a very colourful outfit donned by both male and female.
It is a plaid and plain material dress or skirt and blouse made out of cotton. The Bandana was not originally from Jamaica but instead originated from India in the 1800s. With the bright colours of red, black and white, it proved to be a very vibrant and festive outfit.
The ladies would always adorn it with a headgear of like design or a broad-rimmed straw hat with floral appliques embedded around the rim. The men would wear the plaid shirt with a white or black pants.
Over the years, the black, red and white colours took on the colours of the national flag (black, green and gold) as the strong culture of the Jamaican people became more intertwined in the design of the Bandana.
It has even been featured on an international forum such as at the Miss World and Miss Universe Pageants as the National Dress of Jamaica worn fiercely by the Jamaican contestants.
This outfit is worn mostly at one time of year, during the Emancipation and Independence celebration period, from August 1st to 6th each year.
For the celebrations held in schools, the children are also dressed up in the Bandana on the last day of school before the celebration holidays. So strong is the sense of pride and respect for the Bandana that this is taught to natives from as early as Pre-School.
Rastafarian Colors
Jamaicans also hold the Rastafarian colours in high regard. These colours are red, green and gold, sometimes referred to as heights, green and gold.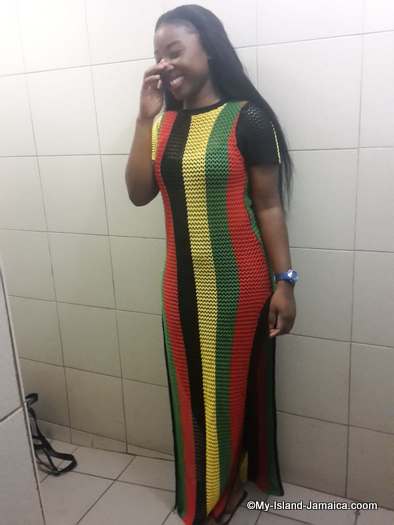 This is worn not only by practicing Rastafarians but non Rastafarian Jamaicans on a whole who have acquired a taste and or affection for the religious sect's national colours.
We wear them in the form of crochet hats, belts, shoes, shirts, pants, skirts and ladies dresses.
One thing is for sure, in Jamaica, what is worn celebrates vibrancy, significance and the heart and passion of the Jamaican people.
Be sure to read more on
Jamaican dress
and
Jamaican costumes here
.