Bulla Ja

mai

can

Style!
Sharing Is Caring! Share this awesome content with your friends now.

New! See the real Jamaica in VIDEOS!
Click Here and see why over 140,000 fans are raving about my YouTube Channel!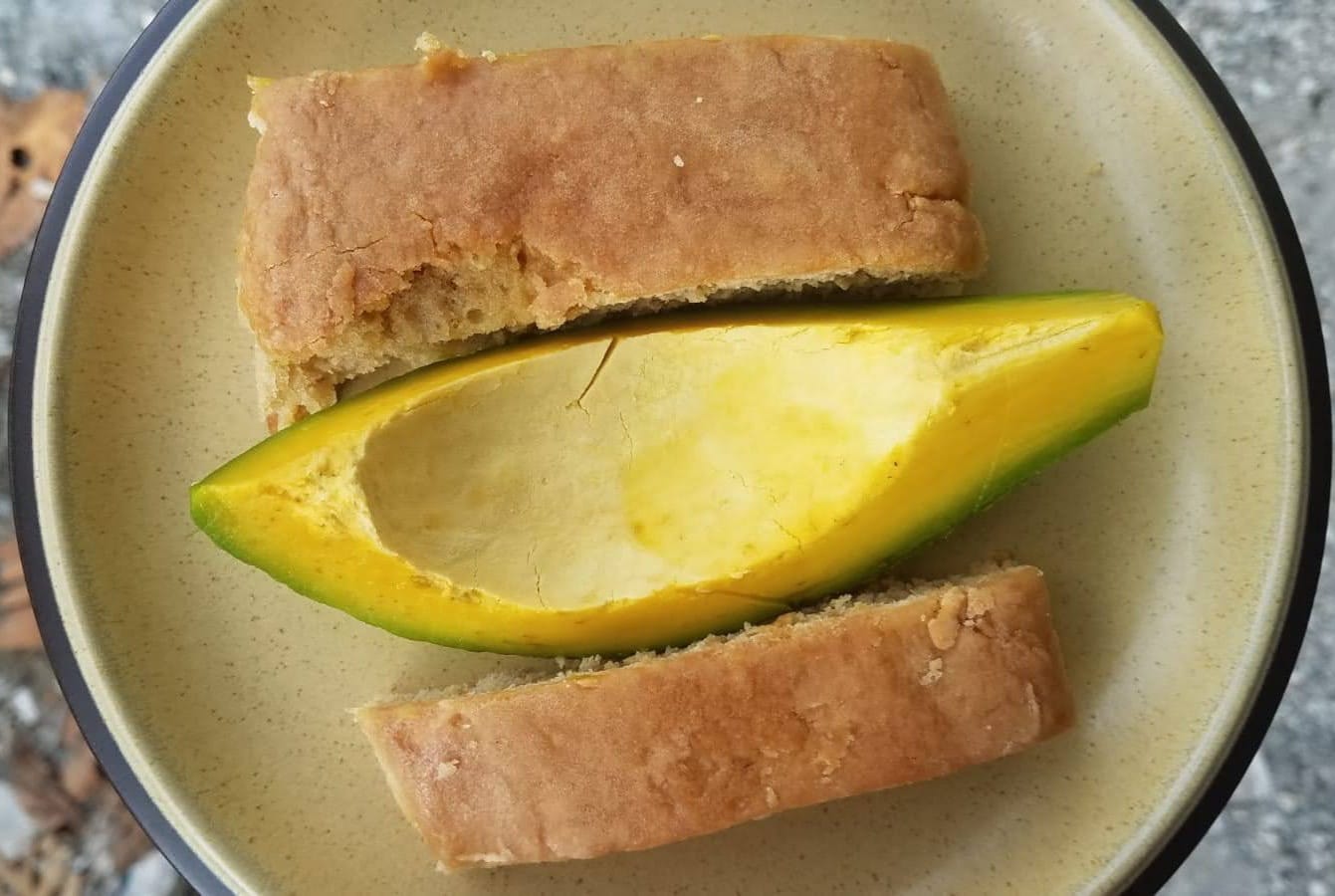 Bulla Jamaican Style! by Sheree-Anita Shearer | Associate Writer
If you aren't Jamaican or someone who knows a lot about Jamaican culture and cuisine then you might not know what a Bulla is. If you've never heard about this, don't worry. That is why I am here.
The bulla is a circular unleavened cake made from flour, molasses, cinnamon and nutmeg and baked for  20-25 minutes. It can either have a hard, thick outside layer and be gooey inside or be completely soft. A bulla can be had at any time - in the mornings, brunch, lunch, snack or supper.
New! Ready To Visit Jamaica?
Join countless of travelers who have already unlocked the secrets to experiencing Jamaica on a budget. Click Here and find out how.

And, if you ever need a trustworthy, friendly and knowledgeable local guide, consider booking a private tour with us!

---
Who came up with the Bulla?

It is believed that the bulla was made back in the 19th century during slavery. The men who worked on the plantations had to work for long periods without getting a break to eat or drink and would often get hungry before they were allowed to eat again.
To help with this, the women who were responsible for feeding the enslaved men, came up with a little snack that would be easy to prepare and filling enough to prevent them from being hungry while they worked the long hours on the field. This is how the bulla came about.

It was made with all the ingredients to make a regular cake, except eggs. Instead baking powder and baking soda are used so the dough will rise but not as much as a regular cake would. The enslaved persons would then be able to have this easily prepared, sweet and filling snack until they were permitted to eat again.
Even today, construction workers will have bun and bulla on their site as a snack to eat while they work. The fact that it is also very inexpensive means many people will opt to buy a bulla instead. Because of this, it is the most consumed baked item on the island. What's more, it can be had on its own or paired with so many things too!
How do we eat Jamaican Bulla?

Like I said before, bulla can be had with almost anything, soft drinks (sodas), milk, butter, porridge and even fried fish and chicken. But the most popular pairings by far are bulla and cheese and bulla and pear (avocado).
It is always a heated debate as to which of the two top pairings are the best, but I think it is just a matter of preference. They are both delicious and I personally have no preference. I think though, that cheese is the most had pairing, even by those who do prefer avocados. That's because avocados are usually harder to get or more expensive out of season but cheese is always in.
What are the different types of Bulla?

There are many different ways to have bulla Jamaican style. The original spice bulla, I believe, is most popular. But you also have ginger, pineapple, cheese, banana and coconut. I am pretty sure there are others, but these are the most popular.
My personal favourite is the smiley bulla which has the cheese on top of the bulla in a smiley face. It looks and tastes delicious!
Jamaican Bulla Cake Recipe

While there are many bakeries ranging from large commercial ones to small community-based ones that prepare freshly made bullas every day.  It is very easy to get a bulla, they can be found on supermarket and shop shelves or pastry vans all over the island. You may want to experience what it is like to make your own batch of whatever flavour bulla you decide on. If you decide to do so, you can always use the recipe below. Do Enjoy!

Ingredients for your Bulla Jamaican style!

10 ozs of very dark sugar
3 oz of water
1 tbsp molasses
1 tbsp vanilla
1 tbsp ginger (freshly grated or powdered ginger)
3 cups flour
1 1/2 tsp baking powder
¾  tsp baking soda
¼ tsp salt
1 tsp cinnamon
1 tsp grated nutmeg
1 tsp ground ginger
½ tsp allspice
2 tbsp melted butter
Process

Step 1: Preheat your oven to 400 degrees
Step 2: Grease and cover your baking tray with parchment paper
Step 3: Combine your wet ingredients (molasses, vanilla water) with your sugar and freshly grated ginger. This should become a thick dark syrup.
Step 4: Now, in another bowl, sift and combine your dry ingredients (flour, cinnamon, nutmeg, ground ginger, allspice, baking powder and baking soda). A whisk is the best utensil to use at this step for all the ingredients to combine properly.
Step 5: Form a well in the centre of the dry ingredients and gently pour your wet ingredients and melted butter in the centre of the dough and mix until it becomes a sticky dough.
Step 6: When the perfect consistency for your dough is achieved, add the dough to a generously floured cutting board. Gently knead the dough for a few minutes until it's smooth. 
Step 7: Once this happens you can use a rolling pin to roll out the dough. If the dough is sticking to the board, just sprinkle a little more flour on the board and keep going. The dough should be about 1.5 inches thick. 
Step 8: Cut circles to the size you prefer and place them on a baking sheet. (Be sure not to overcrowd each sheet).
Step 9: Bake for 20 to 25 minutes
Step 10: Once your bullas are done, brush them with melted butter while they are still hot and allow them to cool.
And you are done! You can now have your freshly, homemade bulla Jamaican style! You can have it on its own or add your favourite pairing!
Other Pages Related To Bulla Jamaican Style!
You will also find these pages quite helpful as well:

Return to Jamaican Food from Bulla Jamaican Style! 
Return to My Island Jamaica Homepage from Bulla Jamaican Style!
References & Sources For Bulla Jamaican Style
Jamaican Bulla Recipe, Jamaica-land-we-love,  https://www.jamaica-land-we-love.com/jamaican-bulla-recipe.html  
Bulla Cake the History of the Jamaican Bulla, YouTube https://www.youtube.com/watch?v=R7G8x3GI9tQ
Back To The Top Of This Page
New! 

Get My Latest Book👇🏿
You asked, I've answered! You no longer need to save for months or years, to enjoy paradise!

JAMAICA On A Budget is your passport to experiencing what I call 'The Real Jamaica' on a budget!

I spilled the beans! sharing my top tips on finding cozy accommodations and secret gems, only the way a native could! Click Here to pick it up on my e-store and start saving now!
See The Best Of Jamaica -
In Videos!
| | |
| --- | --- |
| | My channel reaches over 140,000 subscribers worldwide and has leveraged over 11 million views, sharing, what I call 'The Real Jamaica'. Subscribe today and join our family of viewers. |

---
P.S. Didn't find what you were looking for? 
Still need help?
Click Here to try our dependable and effective Site Search tool. It works!
Or, simply click here and here, to browse my library of over 500 questions and answers! Chances are someone already asked (and got an answer to) your question.
---