I'm White, will I get shot in Jamaica?
by Sarah Smith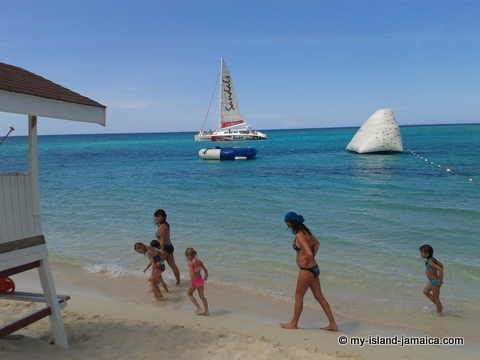 Sarah didn't beat around the bush, the asked a question that I am getting the feeling is on the lips of many others, but hesitate to ask. It comes in many forms, but the question is really, 'Is Jamaica Dangerous For Tourists'?

Here is her question, with my response.


I am white, will I get shot in Jamaica?

ANSWER:
by Wellesley
Hi Sarah,
Very interesting, but a very welcome question, thanks for asking.
The reality is that, like you, many potential visitors are worried about getting hurt based on the news reports they hear.
Unfortunately, we tend to hear all the bad news.
Truth be told, tourists in Jamaica are probably as safe here as anywhere else in the world!
As I indicated
in another response
, most of the violence you hear about are gang-related and are centralized in the garrison (ghetto areas) of the island.
Of course, visitors don't go there, nor do they have any reason to go to those places - there are a lot more exciting stuff to do and
places to see in Jamaica
!
There are lots of good reason why we get
hundreds of thousands
over 4 million visitors per year my friend (most whites) - the overwhelming majority of who eventually falls in love with the island and keep returning!
In fact, we have been capturing real life experiences of visitors to Jamaica and the majority have reported nothing but amazement! it is nothing compared to the scare they get in other media.
Here is a page with these Jamaica travel stories
, please take a quick look!
And may I also invite you to
speak with my facebook fans
? Many of them are 'frequent flyers' to Jamaica!
My humble suggestions:


Have an open mind

Observe the personal safety guidelines, like anywhere else you visit. The Jamaica travel guide has some great tips.

Get a trusted local or tour guide, and explore the beauty, culture and wonders of beautiful Jamaica.

Try it, you'll love it!
If you need a recommendation, please don't hesitate to
reach out to me
.
As usual, I welcome
your comments here
.
Stay in touch
.
Regards,
WG
P.S. We've answered HUNDREDS of questions,
click here
and
here
to get even more answers.
Updated Sept 11 19