30 Classic Jamaican Quotes & Proverbs

Timeless Words To Live By!
Sharing Is Caring! Share this awesome content with your friends now.

Watch! See the real Jamaica in VIDEOS!
Click Here and see why over 90,000 fans are raving about my YouTube Channel!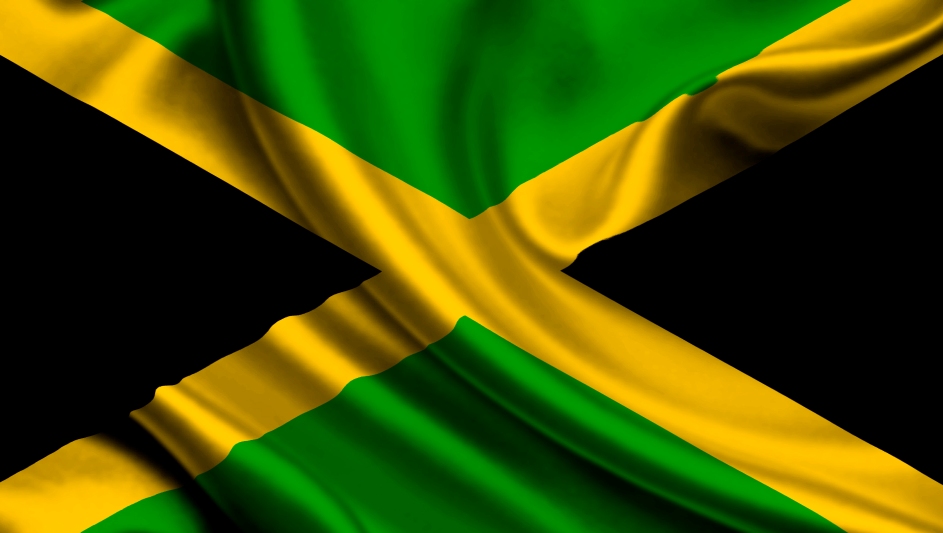 Jamaican Quotes and Proverbs
by Wellesley Gayle
It's a rich aspect of your heritage that we sometimes take for granted. Today, I'll roll back the pages and share with you 30 classic Jamaican quotes and proverbs that I believe we all need to live by.

They (belatedly) conclude my 30 days of  September Jamaican quotes and proverbs series, but please, don't take them for granted, they serve an important education and social function to many of us!
These, in particular (and I've categorize them for you) relates to success, leadership, hard work, teamwork, relationships and family.
I'll now summarize them, yes, the thirty of them, plus a bonus 1, in an easy, shareable format for your inspiration, guidance and caution.
---
Jamaican Quotes on Leadership

"Di hiya di monkey clime, di more im expose"
The higher the monkey climbs, the more it is exposed.

Meaning: Higher positions require more responsibilities and also expose vulnerabilities, so continue to work on self.


"Paason cyann preach wid dutty collar, cause all yeye de pon him"
The parson (preacher) cannot preach with a dirty collar as everyone will be looking at him.

Meaning: Lead by example, you are already exposed as a leader.


"Tree look soun but woodpecker know wha fi duh wid i"
The tree looks sound but woodpecker knows what do do with it.

Meaning: Harness your strength, but be mindful of your vulnerabilities.


"Pudden cyaan bake without fiah"
You cannot back a pudding without fire.

Meaning: Encouragement goes a long way in productivity.


"Di bigga di fish, di more butta it tek"
The bigger the fish, the more butter it requires.

Meaning: Bigger assignments takes greater effort.
Jamaican Quotes On Success

"If yuh waa good, yuh nose haffi run"
If you want good, you have to have a runny nose.

Meaning: Success takes great effort and sometimes sacrifice.


"Waant aal, lose aal"
If you want everything you see, you will eventually lose all.

Meaning: Be content with what you have until you get all you want.


'Nuh wait till drum beat before you grine axe"
Don't wait unit the drum beats before you prepare your axe. 

Meaning: Prepare yourself when moving after your goals.


"A swif mek wass-wass no gedder honey"
It is because of haste why wasps don't gather honey.

Meaning: Be strategic, not hasty.


"Tek whey yuh get tell yu get whey yu want"
Take what you can get until you can get what you want.

Meaning: Be content with what you have achieved while you work on your new goals.

Jamaican Quotes On Teamwork
"One finga cyaa catch louse"
One finger cannot catch a louse.

Meaning:

It takes teamwork to achieve much.




"Two head betta dan one, even ifa coco head"
Two heads are better than one, even if some individuals are weaker.

Meaning: Invest in team, even if there are weaker ones.

Jamaican Quotes on Hard Work & Effort

"Yuh cyaan siddung pon bucket and draw wata"
You cannot sit on the bucket and draw water.

Meaning: Take action to make things happen.

Jamaican Quotes on Motivation

"Likkle bud cyaa seed far"
Little bird take seeds very far.

Meaning: A small effort can make a big difference.


"Di daakest paat a di night a when day suu light"
The darkest part of the night is just before dawn.

Meaning: Your worst experience is usually just before the change for the better.


"If you back monkey, i'm wi fight tiga"
If you support the monkey, it will take on a tiger.

Meaning: Encouragement and motivation drives belief and gives confidence.


"Rain neber fall a' one man door"
Rain never falls at one man's door (only).

Meaning: Your time is coming for your blessing. It is due to everyone.


"When jackass smell caan, im gallop"
When a horse smells corn, it gallops.

Meaning: Motivation creates excitement.

 Jamaican Quotes On Relationships

"Wah good fi did goose, good fi di gander"
What is good for the goose is also good for the gander.

Meaning: What goes for one, goes for all.


"Nuh cuss aliggetta lang mout till you crass di river"
Don't curse an alligator about his long mouth until you cross the river.

Meaning: Always be mindful of your journey and who you need along the way.


"When you fan fly, yuh hat up sore"
When you fan flies, you irritate the sore.

Meaning: Be careful and diplomatic with how you address situations.


"Yuh sleep wid dawg, yuh rise wid flea"
If you sleep with dogs, you will rise with fleas.

Meaning: Your relationships have a way to influence you.


"Scratch ole ooman back and shi wi mek you taste har peppa-pat"
If you scratch the back of the old woman, she will have you taste her pepperpot.

Meaning: Do good and it will return to you.


"Dont count ten toe in front a man wid nine toe"
Don't count your ten toes in front of someone with nine.

Meaning: Be mindful of others shortcoming, vulnerabilites and feelings.



Back to top of Jamaican quotes with meanings
Jamaican Quotes On Life
"Dere's No Disease dat time cyaan cure"
There is no disease that time cannot cure.

Meaning: Time heals.


"Hungry dawg nyam roas karn"
A hungry and desperate dog will eat roast corn.

Meaning: Desperation will create unconventional approaches.


"When bull ole, im feed a fence side"
When the bull is old, it feeds at the side of the fence.

Meaning: Caution increases with age.


"Sweet wood blaze but im nuh keep fiya"
The sweet wood blazes but it doesn't keep the fire.

Meaning: It is not about speed, but endurance.


"Di Olda di moon, di bryta ih shine"
The older the moon is, the brighter it shines.

Meaning: Wisdom increases with age.


"Rain a fall, but dutty tough"
It is raining but the dirt is tough.

Meaning: Prosperity might be happening, but some are not feeling it.


"Sarry fi mawga dawg, mawga dawg tun roun bite yuh"
You have pity on a meagre dog, but it turns and bit you!

Meaning: Sometimes the person you help, turns back and hurt you.


"Mi nuh baan big"
I was not born big.

Meaning: Life taught us lessons along the way, use/apply them.


"Jankro sey I'm cyaan work pon Sunday"
Crow says he cannot work on a Sundays.

Meaning: Some will say one thing, but do otherwise - be careful.


"Fox cyann ketch di grape I'm seh ih sour"
When the fox cannot reach the grape, he say it is sour.

Meaning: People will sometimes criticize, just because they cannot have things their way.


"Ebery time rain set, jankro seh I'm ago mek house"
Everytime the rain sets, the crow says he is going to make a house.

Meaning: Some persons will make promises when in a crisis situation but nothing comes of it.


"You cyaan expect anything from a hog but grunt"
You cannot expect anything from a pig except grunt.

Meaning: Be mindful that you can't change persons at the core, only influence them.


"If yuh nuh waah leaf drop pan yuh, tan fram unda di tree"
If you don't want the leaf to fall on you, don't go under the tree.

Meaning: Stay away from situations that might cause hurt.


"Wha gaan bad a maaning, cyaa come good a evening"
What is already gone bad in the morning, cannot comes good in the evening.

Meaning: The learnings from the past are good, but only that, don't dwell on them, focus on the future.


"Hog hide under sheep wool but im grunt betray im"
A pig will hide under sheep wool, but its grunt will betray him.

Meaning: You can't hide your character for long, it will eventually be known.

 Jamaican Quotes On Family

"Man widout wife, is like a kit-chin widout a knife"
A man without a wife is like a kitchen without a knife.

Meaning: A woman is important in a man's life.


"Wa de goat du, de kid falla"
What the goat does, the kid follows.

Meaning: Be mindful that your actions influence others, including your children.

Jamaican Quotes On Friendships

"Good fren betta dan packet money"
A good friend is better than pocket money.

Meaning: Invest in a good friend.


"Mek a fren when yuh nuh need one"
Make a friend when you don't need one.

Meaning: Don't wait until you are in a crisis to make a friend.


"Ungle shoe know if stakin hab hole"
Onle the shoe will know if the stocking has a hole.

Meaning:

Remember that only your closest friend(s) knows your secret.



And I have more! If not already done, be sure to review these Jamaican sayings and proverbs as well.

You have been served! Now share the learning.

Other Pages Related To Jamaican Quotes & Proverbs
Return to Jamaican culture from Jamaican quotes with meanings
Return to My Island Jamaica homepage from Jamaican quotes and meanings

Other Great Articles You Might Have Missed
P.S. Didn't find what you were looking for? 
Still need help?
Click Here to try our dependable and effective Site Search tool. It works!
Or, simply click here and here, to browse my library of over 500 questions and answers! Chances are someone already asked (and got an answer to) your question.
---