Captivating Jamaica Pictures


For Jamaica's True Lovers :-)

Jamaica Pictures


They say a picture is worth a thousand words! If truly so, then these pictures (below) tells our story.
---
While they will give you a peek into our beautiful island, they also tell you a lot about our lifestyle, our food, and our beliefs and culture. (Thanks to my little fujifilm digital camera)
Most of them surrounds my personal or family encounters and all are natural, unadulterated and untainted - no fixing, smoothing nor cropping!
OK, away with the lecture...
CLICK ON THE PLAY BUTTON below (YouTube Video)
Sit back, relax and enjoy these beautiful pictures from Jamaica!
HERE YOU GO!!
Pictures may take a while to load, depending on your internet connection speed.
Below Are Also Some Of My Other (Recent) Pictures From Jamaica - Categorized Nicely For You :-)
Sunsets & Nature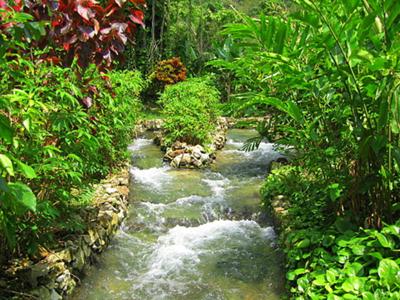 Beaches & Water Falls
Jamaican Food & Drinks
Jamaican Fruits
Places Of Interest In Jamaica
People Photos
Jamaican Culture
Hotels 
And even more!
By the way, you are also welcome to read and share stories with other visitors to the island. Click here to read them - and even add your own!

| | |
| --- | --- |
| | |
| Volley Ball at Point Village | Lunch Time at Point Village |
| | |
| Negril Beach | Family @ Sunset JA Grande |
| | |
| The Making of Coconut Drops | The Famous Jamaican Beef Patty |
| | |
| Sunset in Negril | Rafting on the River |
| | |
| Hotel | Jerk Chicken 'n' Rice- Yum!! |
| | |
| Jamaica Tamarind [more Food pics] | Leah & friend at Sunset Jamaica Grande |
I hope you like them, or perhaps even brought back some memories :-) By the way,
DID YOU KNOW
that over 952 caves have been discovered in Jamaica?

Click Here to go to the 101 intriguing facts about Jamaica
page. You are also welcome to view the slide shows of:
Other Pages Related To Jamaica Pictures
Back to Top of Jamaica pictures