Munro College Celebrates 160 years in fine style at Graduation Ceremony 2016
Published June 22 2016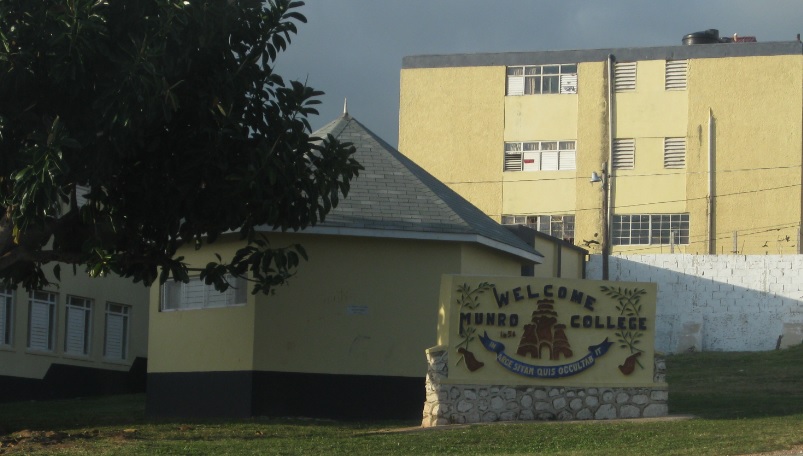 I was there on Sunday to witness!

No fanfare, just a highly charged, achievement driven and inspirational graduation ceremony!

I was celebrating with my aunt on her son's achievement, and I am so glad I made it - I felt so honored to be here; at the school that is reputed to have the most Rhodes scholar of any secondary school in Jamaica the Caribbean.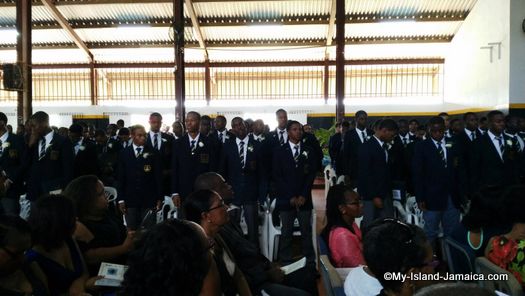 The school is perched on a hill, the Santa Cruz mountain (in Malvern, St. Elizabeth) giving providing a splendid view of the plains and the Caribbean sea.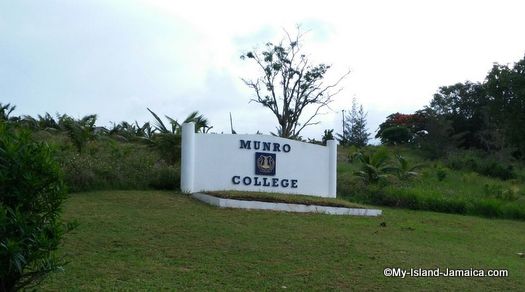 But driving up the cool hill was an adventure in itself, the freshness, coolness, fertility and tranquility of the area was evident.

We also got a first hand view of the magnificent windmills, believe me they are huge, that are erected in the general area.




It was a very large ceremony that was aptly chaired by government senator, Mr. Authur Williams.

The Hon. Floyd Green, Minister of State in the Ministry of Education, Youth & Information, also a graduate of this distinguished institution was the guest speaker.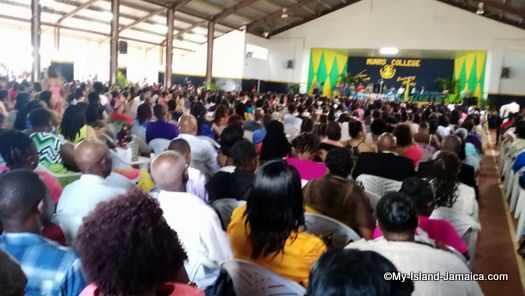 In his emotive 30 minute speech (timed by the chairman), he charged the graduates to help to develop Jamaica by becoming great fathers (as we celebrated fathers' day) and also invited them to think strongly about politics, as Jamaica need its best minds to be in politics today.




By the way, I never told you about the extensive display of food on sale by the vendors? It was clear to me now why Jamaicans say that St. Elizabeth is the 'bread basket' of Jamaica!

Drum Pan chicken was also aplenty!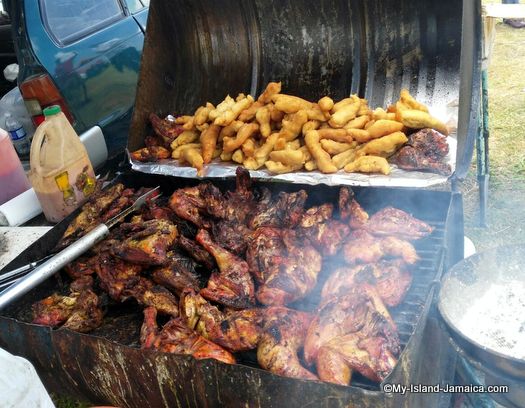 Truly an insightful and inspirational event, loved it!


About Munro College
Munro College is the only all-boys boarding school in Jamaica.
If you are interested in contacting the school, the following are the main telephone lines:
876-963-1217
876-963-1280
876-963-1284
According to
Wikipedia
, the school was founded in 1856 as the Potsdam School (named for the city of Potsdam) a free school for poor boys in St. Elizabeth, as stipulated in the will of plantation owners Robert Hugh Munro and Caleb Dickenson.
It was renamed Munro College during World War I as part of the general rejection of German names at the time, though the surrounding Potsdam district was not also renamed.
Take nothing away from Munro though, my alma mater, The
Mannings School
, is still the best in Jamaica, lol :-)
You knew I had to throw this in at the end, right? :-)
He he!
Anyway, thanks for reading my friend,
As usual, I
welcome your comments
Regards,
Wellesley

P.S. So what's your favourite Jamaican school?
Click Here
to tell us.