Taste of A Jamaican Christmas - 8 Christmas Spices in Jamaica
by Sheree-Anita Shearer | Associate Writer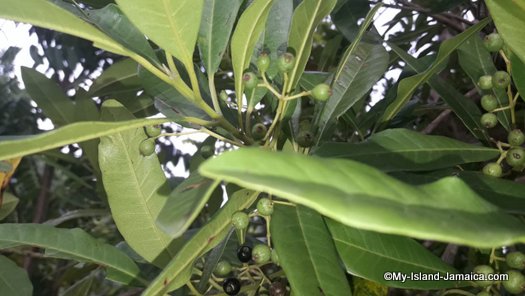 Photo: Jamaican Pimento (All Spice)
If you know anything about Jamaicans, you know we take pride in our food. No matter the event we have the perfect dish to bring it to life. One important part of food is the seasoning though. The seasoning we use depends heavily on the dish we are making, however, there are a few that are a little more popular around Christmas time. Here we go!
Ginger - Ginger is a very important spice in Jamaica. Although it is used year-round in curries and to flavour drinks, at Christmas it is a main ingredient in our favourite Christmas drink, sorrel. While sorrel by itself is a cool, refreshing drink, the ginger introduces a vibrant, zesty taste to the sorrel. You'll taste ginger in many other dishes throughout the season too. We commonly use it in curries so be careful when eating your curry goat, it might not be what you expect.


Nutmeg - Nutmeg is a critical part of great Jamaican eggnog, but not only that, we commonly put nutmeg in many dairy-based drinks and desserts.


Cloves - Is it really Christmas without Christmas ham? I think not! Many persons look forward to their ham at Christmas. Preparing a ham is a very detailed process that many learn from their parents or grandparents and this process includes inserting many cloves on the top side of the ham before roasting it.


Pimento - Pimento or Allspice, it's the same thing. This is arguably our most popular spice or seasoning. It is popularly used in or Jerk seasoning, soups, rice and peas and many other sauces and stews. At Christmas, you'll find pimento in almost anything you eat. Even the leaves are good! The flavour is so rich and distinct it will be hard to miss and even harder to go back to life without All Spice.


WATCH VIDEO HERE!




Cinnamon - Cinnamon is popular year-round as we use it in porridge, which is a common breakfast dish. However, cinnamon is popular in many of our desserts. We love it in Puddings, cakes, Toto and Gizzardas. Chances are at some point during Christmas you will come across something with Cinnamon…maybe even in your sorrel.


Vanilla - Also a popular addition to dairy-based dishes and desserts, vanilla is found in many dishes and drinks throughout Christmas. We put it in coffees, hot chocolate, eggnog homemade ice cream, cakes.


Scotch Bonnet - Yes, there are many peppers in the world, but our pepper of choice is Scotch Bonnet. There is no need for pepper that the scotch bonnet cannot fill. It manages to be a hot pepper and still and add flavour to your meal. In true Jamaican fashion, we believe it is the best and hottest pepper in the world. While I believe (and I think we can all agree) that it is the best, it is not the hottest. You will find it, in rice and peas, curries, fish, stews, soups and everything in between.


Turmeric - This plant is not only known for its distinct flavour but also the vibrant colour it brings to the dishes. It is the main ingredient in our curries, patties and as of recent times, drinks.

If you are having a Jamaican Christmas, you will be using a lot of seasonings and spices to prepare the multiple dishes on Christmas Day. Green Seasoning is a very important part of preparing food and is used on meats, fish and poultry regardless of how you plan to prepare it afterwards.
Here are the ingredients:
Escallion (Green Onion)

Scotch Bonnet

Garlic

Onion

Thyme

Olive Oil (or your oil of preference)

The measurements will change depending on how many dishes you plan to make. Simply wash your seasonings a cut them into appropriate sizes for the blender. For the thyme, remove the main stem and dice the leaves. Add your oil, escallion, onion, garlic and thyme to the blender for about two minutes or until it reaches a puree consistency. Remove this from the blender and into a container.
Add oil and your sliced Scotch Bonnet to the blender until it is finely chopped. Put Scotch Bonnet in a separate container and store in the refrigerator until it is needed. Some persons add the scotch bonnet along with everything else but it might be a good idea to keep it separate and then add the desired amount to each dish. This way all your dishes will not have the same heat profile.
I hope it helps. Happy cooking!
I also recommend you read
Top 7 Jamaican Spices The Source Of Our Secret Blends
Regards,
SS
Editor's Note
Let us know what yout think.
Share your comments here!
.