What Can I Bring To Jamaica
by Farrah Robertso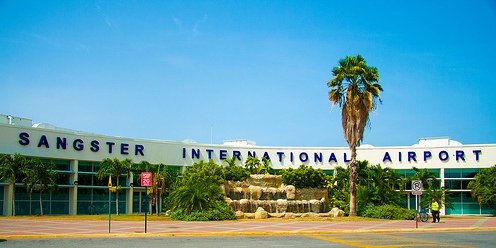 MBJ Airport

Farrah asked about foods but my associate grabbed the opportunity to make it a quite comprehensive and compelling response, fit for anyone considering bringing anything to Jamaica.

You'll appreciate it too!

Here's the question, followed by her fulsome response.



Can I bring cheese, butter and fruits if I freeze them and put in my hand luggage to Jamaica.

RESPONSE: by Kesha Stewart, Associate Writer
If you're packing to visit Jamaica and plan to carry anything outside of your travel documents, a negative COVID19 (PCR) test result, some cash, your sandals and a few pieces of swimwear, then you may want to take a minute to read this.
Jamaica Customs allows visitors to bring in a limited quantity of personal goods before levying a tax; certain goods, though, are strictly prohibited while others are allowed only with specific approval or licenses.
Here are a few things that you can and cannot take with you.
Random Items That are a Definite No, no, no.
Straight off the bat I can tell you leave your knives behind. Also your firearm and any other deadly weapon/s that you may own. It is much safer for everyone when you do that, besides its prohibited by Jamaica customs.
Definitely no illegal drugs please. That's more than a recipe for delay when you're clearing customs, it is definitely going to cause you to spend your vacation in a different kind of facility, one where your meals will be served by someone other than a room service.
Do avoid taking along those Jamaican notes/coins you may have found in your luggage from your last trip to the rock. One more thing, no counterfeit currency of any kind (just in case you had a random thought). Oh and by the way guys, forget about those knockoff goods.
Your pet parrot Polly may be better off with a friend or animal care facility until you return home because Jamaica Customs says no birds may be brought in… sorry about that. Other animals "require a permit from the Veterinary Division of the Ministry of Agriculture; cats and dogs will be inspected at customs and must have been born and bred in the United Kingdom." Not too sure why these particular furry friends need UK citizenship.
Also, about that super-cute bag with unshaven goat hairs that you bought at El-some-where-else, you can't take it here no matter how much it complements you boots. Only shaven, cured and cleaned goatskin items my friend. I can make guesses as to why this is so but it never explained to me.
Furthermore, any item which triggers the description "indecent or obscene" is banned. It may be something printed, a painting you did or bought, something you photographed or had engraved or it could just be a movie, pornographic item, a book or card. Let's just say that it is safer to leave these in your closet at home.
Here is something else I found out: "Jamaica prohibits all publications of the de Laurence Scott and Company and the Red Star Publishing Company relating to divination, magic, cultism or the supernatural arts."
I'll just leave that right there.
On The Matter of Food
This is the most complicated category I found. Some restrictions or bans were crystal clear and others were as clear as mud.
Here are some general rules about what you can take as food to Jamaica particularly in your hand luggage.


Avoid raw foods altogether.


Keep foods in their original packaging; your butter and cheese for instance. It is unlikely that customs will allow you a slice of cheese wrapped in cling wrap but more likely that you can take some cheese spread or cheese in its original, sealed packaging.


If it's a home cooked meal and you're allowed to take it onboard it is advisable that you consume it enroute to Jamaica. I say this because Jamaica Customs confiscated a close relative's well-prepared Trinidad styled fried chicken when he arrived in Jamaica in 2018. His Dhalpuri Rotis, homemade sweet treats and bakes where allowed though. But they did not last too long because we ate them all in no time flat.


No raw fruits or vegetable please. Only cured or dried fruits/vegetables example canned peaches, dried raisins or cranberries, pickled cucumbers and items of that nature are okay.


Jamaica Customs has also advised that, "Any meat and animal products brought in must have certificates of inspection from the Government Veterinary Division or Ministry of Agriculture and an import license." You can take cod fish though.

Thankfully, there are alternatives to replace what you couldn't take along. Supermarkets and other stores in resort areas, other well established supermarkets around the island, your hotel restaurant/s or local suppliers tend to have most of the food items that you need.
They usually stock the major international brands. There are also comparable local alternatives that should satisfy you.
Booze? If you Choose
The fact that Jamaica has its fair share of world class, award winning rums cannot be watered down. Little wonder then why Jamaica Customs allows 2 liters (roughly 2 quarts) of anything else, duty free and zero liters of rum.
You may even significantly exceed the 2liters limit on the other stuff but be prepared; the customs agent is allowed to decide if the additional liters exceed the 'personal use' quantities and tax you accordingly.
Did You Know That…


Coffee is prohibited? Do not include it in your luggage.


Honey may be sweet but it too is a no no?


Alcohol bought on departure at a duty free store in one country can be taxed at the country you are entering?


You're allowed two cartons of cigarettes or 50 cigars or ½ pound of tobacco products?


You're allowed 150 grams of perfume?


If you're deemed to have an "inordinate" quantity of allowable items, you are likely to be taxed?


Allowed refers to items you can freely take along?
Restricted means you may take along these items with special conditional approval? For example, actual (live) plant life and seeds are not allowed into Jamaica without an agricultural permit. This must be obtained prior to travel.


Prohibited says that these goods are not to be taken here at all?


Goods purchased in Jamaica will be subject to customs regulations when entering your home country?


Jamaica Customs is known to be efficient and keen.

Your airline will have specific restrictions as to the size of your hand luggage and the size of the items you may freely carry onto the aircraft and what you may have to put in your regular luggage.
Like most vacationers you want a smooth flight, a quick exit through customs and no mishaps with your luggage. You want your vacation to begin in a hurry. However, the ease with which you navigate customs may be based on what you actually decide to pack in your luggage as much as on what you decide to leave behind.
P.S. See also:
How Much Money To Bring To Jamaica?
.
Editor's Note
Do you have a question,
send it to us here
! With
over 2,000 questions answered
, chances are we can help you :-)

References:



https://traveltips.usatoday.com/items-admissible-traveling-jamaica-110145.html

Jamaica Customs

Trip Advisor

Jamaica Information Service

Askinglot.com