Which hotels are closest to Sangster Intl Airport?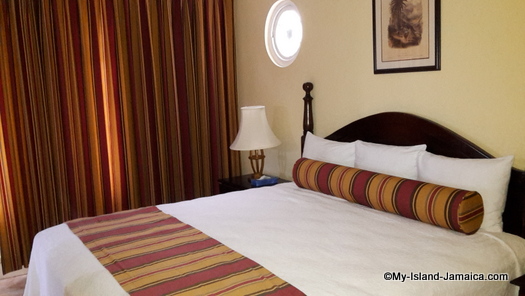 Understandly, there are persons, for whatever reasons, who prefer not to make any extended drive after leaving the airport; they'd prefer to stay at a hotel close to the airport. Well that's the question I'm answering today...


Which hotels are closest to Sangster Intl Airport?
ANSWER: by Wellesley
OK this one is easy ;-) Thanks for the question.
And I say easy because not only do I live in the Montego Bay, I frequent this, the general airport area.
As I typically say though, there will be some assumptions.


I will share with you all hotels within a 10 minute drive range from the Donald Sangster International Airport.


I will share all the popular hotels, and hotels hear really means accomodation, not just hotels and resort, but also guest houses and villas, but quite significant...


I will ONLY list accomodations with a guest rating 4 or greater (of 5) on Google; note that it is not the hotel rating, but the guest rating - I think you'll appreciate that.

Ready :-)

Here they are, the
Top 22 hotels closest to the Sangster International Airport
In Montego Bay (in order of current guest rating)


Polkerris Bed and Breakfast (3 star)

The S. Hotel (4 star)

Sandals Montego Bay (5 star)

Mobay Kotch

Castle View B&B (2 star)

Royal Decameron Cornwall Beach Resort (4 star)

Mynt Retreat & Spa (3 star)

Sandals Royal Caribbean (5 star)

Paradise Palm (3 star)

Seagardens Beach Resort (3 star) (Closest)

Palm View Guest House (2 star)

Deja Resort (3 star)

Dream Hostel Guest House (2 star)

Toby's Resort (2 star)

Holiday Inn Resort Montego Bay (3 star)

Relax Resort (3 star)

Montego Bay Club Apartments (3 star)

Reggae Hostel Montego Bay

El Greco Resort (3 star)

Altamont West (3 star)

Donway, Jamaican Style Village (3 star)

Ridgeway Guest House (3 star)

I hope that helped.
Be sure to read more on the
hotels in Jamaica here
.
Of course, when you are ready to book, don't hesitate to check my
Jamaica Booking page
for $pecial deal$ and $savings on some of these awesome hotels.
Remember, if you have any further questions, or need direct recommendations, please don't hesitate to
contact me here
.
Regards,
WG
P.S. Have another question?
Submit it here for an answer
.
P.P. S. We've answered HUNDREDS of questions,
click here
and
here
to get even more answers.

References:



Travelocity.com

Orbitz.com

Booking.com

TripAdvisor.com

Hotels.com