Hiattsfield Estate & Slave Plantations in St. Ann Jamaica
by Eve Allen
(Toronto)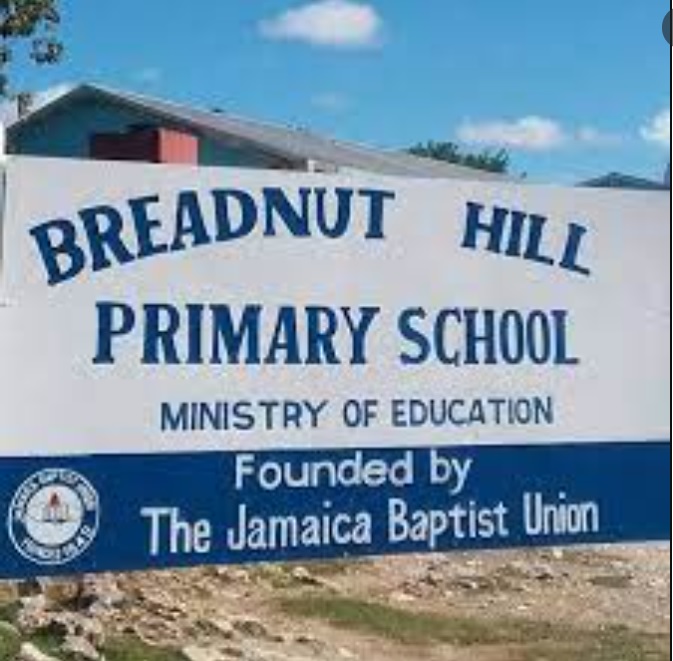 Photo: Breadnut Hill Primary School | Source: Facebook Group
Hi my name is Eve and a relative passed on and left me a property called "Hiattsfield" in St. Ann, which is where my family originated from.

I am curious to know about the origin of this property, the plantation owners, etc. as I am in the process of tracing my Jamaican ancestors.

I know that I can do it through ancestry.com but I don't have lots of info since all the older people have died. I would like to know if this property was once owned by the Nelson family.

RESPONSE: by Deon Clarke
Hi Eve,
Greetings to you over there in Toronto! Thank you for stopping by the website and for your questions. I will try to provide you with as much information as possible.
First of all, let me say it's great that you are a property owner through hereditary means. It is indeed a privilege as not many people have been afforded such an opportunity or even the opportunity to preserve their family property through the generations. Not only that, your property seems like it may just have a very rich history attached to it. So let us explore!
What were some Slave Plantations and Estates In St. Ann?
Hiattsfield Estate

Windsor Estate

Antrim Estate

Cardiff Hall Estate

Colliston Estate

Egypt Estate

Grier Park Estate

Minard Estate

Drax Hall Estate

Sussex Estate

This list is certainly not exhausted as St. Ann has a rich history of slave owners, slave plantations, estates, and great houses. But let's talk about Hiattsfield in particular.
Where is Hiattsfield located?
For the benefit of other readers, the Hiattsfield Estate is considered to be over 4 acres of lush green land which is suitable for farming or development. The property is located just off the main road in Breadnut Hill on a road that is partially paved. It is also just about 10 minutes drive to the Ocho Rios town centre.
The History of Hiattsfield
As far as Jamaican history is concerned, the Hiattsfield Estate was one of the sugar estates in St. Ann registered to Hon. John Hiatt, born in 1722. He was the Custos of St. Ann and lived at the Mount Plenty great house. He was presumed to be related to Elizabeth Hiatt (q.v.) who was also a slave owner in 1792. Historical records show that he was the owner of several estates and slaves during 1792 to 1840.
As a matter of fact, in 1792 he was the owner or 31 slaves and 12 stocks. The compensation for his slaves on his estates was paid into the Chancery suit of George Neate V. Edmund Pink.
It is believed that he died at age 98 in 1820. His sole trustee and executor was a John Pink (q.v.). It is surprising however that not much is known about him considering the amount of slaves he owned and his seniority being a member of the Supreme Court of Judicature based on the 1817 Jamaican Almanac Civil list.
He secured an Act in 1870 to extend the privileges of "English subjects" on behalf of six children considered "reputed", namely William, John, Edward, Elizabeth, Ann, and Eleanor. No proof of baptisms were located for these children, however, his daughter Rebecca Hiatt was baptized in St. Ann on April 22, 1816.
Genealogical and Property Ownership Searches
As far as a more recent history is concerned, you will be happy to know that Jamaica's Registrar General Department now conducts genealogical searches and I'm sure this may help to fill the gap especially with regards to the Nelson family that you were asking about. As you have planned to do, you can also check with ancestory.com to see what they come up with. You could also check with the Anglican church registry for baptism records.
You can also do title searches at the National Land Agency to get information on previous property owners. That should be sure to turn up some records to assist with your ancestral search as well.
I certainly do hope that the information provided will prove useful to you in your search and I will for you all the very best in your endeavours.
See also: What about these
places with 'PEN' names in Jamaica
? Example MayPEN, Devon PEN and Dundee PEN.
References:



"Hon. John Hiatt - Profile & Legacies Summary", https://www.ucl.ac.uk/lbs/person/view/2146641647

"Profile & Legacies Summary", https://www.ucl.ac.uk/lbs/estate/view/1791

"BAPTISMS OF SLAVES", http://www.jamaicanfamilysearch.com/Samples/Slaves1.htm

"List of plantations in Jamaica", https://en.wikipedia.org/wiki/List_of_plantations_in_Jamaica

https://www.facebook.com/notes/yes-i-am-from-the-garden-parish-st-ann-jamaica-wi/saint-ann-parishcultural-and-historic/144812262319605/

Editor's Note
What are you thinking? Do you have a question as well?
submit it here
! With wel
over 2000 questions already answered
, chances are we assist :-)