Jamaican vs Haitian Culture
Does Jamaica & Haiti have similar cultures?
Sharing Is Caring! Share this awesome content with your friends now.

Watch! See the real Jamaica in VIDEOS!
Click Here and see why over 90,000 fans are raving about my YouTube Channel!
by Venesha Johnson | Associate Writer
The history of Haiti, an island nation in the Caribbean, is one of spectacular beauty and tragic grief. Because of the French colonization of San Domingue and the slave trade that brought many of Haiti's ancestors to its beaches, Haiti's culture is a fusion of European and African customs. Their story in so many ways is similar to that of Jamaica's. You can read about Jamaica's history here.
---
Faith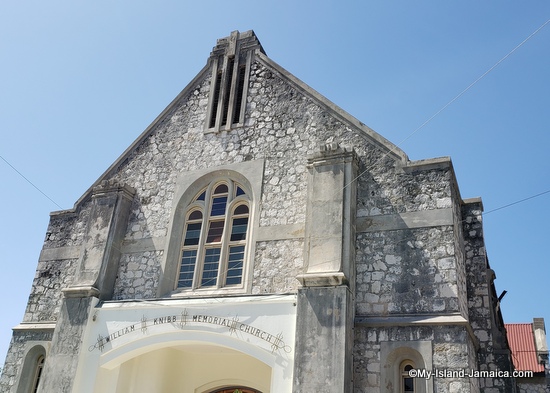 The majority of Haiti identifies as Christian due to heavy European influences when the country was settled and populated. 80% of Haitian Christians identify as Catholic and only 16% identify as protestant. However, there is another religious practice that coexists alongside Christianity and that is the cultural practice of Vodou.
Vodou centres around the idea of bad spirits at work on the island and uses candles, incense, and oils, which are intended to appease bad spirits and bring order to chaos and pain. Similarly, Jamaica is a primarily Christian country with a majority being protestants.
Rastafarianism is another heavily practised religion on the island. While Haiti practices Vodoo, a minority of Jamaicans practices Obeah, which also centres around spirits and has similar practices.
While Christianity is the largest religion on both islands, the slight distinction between Protestantism and Catholicism is due to the colonial powers who were in both countries at that time. Haiti was colonised by the French while Jamaica was colonised by the English. The largest religious group in France even today is Roman Catholicism.
Church of England is a protestant church and the head of the Anglican denomination. While the Anglican church is no longer the largest denomination in Jamaica, the majority is still protestant.
Language
Despite being neighbours, Haiti and Jamaica speak different languages. But this is not uncommon in the Caribbean. Haiti's official language is french while its dialect is Haitian Creole. In Jamaica, our official language is English, but Patois (Patwah) is widely spoken.

Music and Dance
The culture of Haiti includes dancing, and its music is influenced by the Caribbean, France, Africa, and Spain. In Haiti, dancing is a way of life and can occasionally be used in Vodou rituals. The main focus of many social events, including weddings and church services, as well as one of Haiti's most popular festivals, Carnival, is dancing.
Similarly, dancing is a huge aspect of Jamaican culture. It is showcased in every part of the Jamaican culture, from school events, cultural events, parties, church, political rallies and so much more.

Sports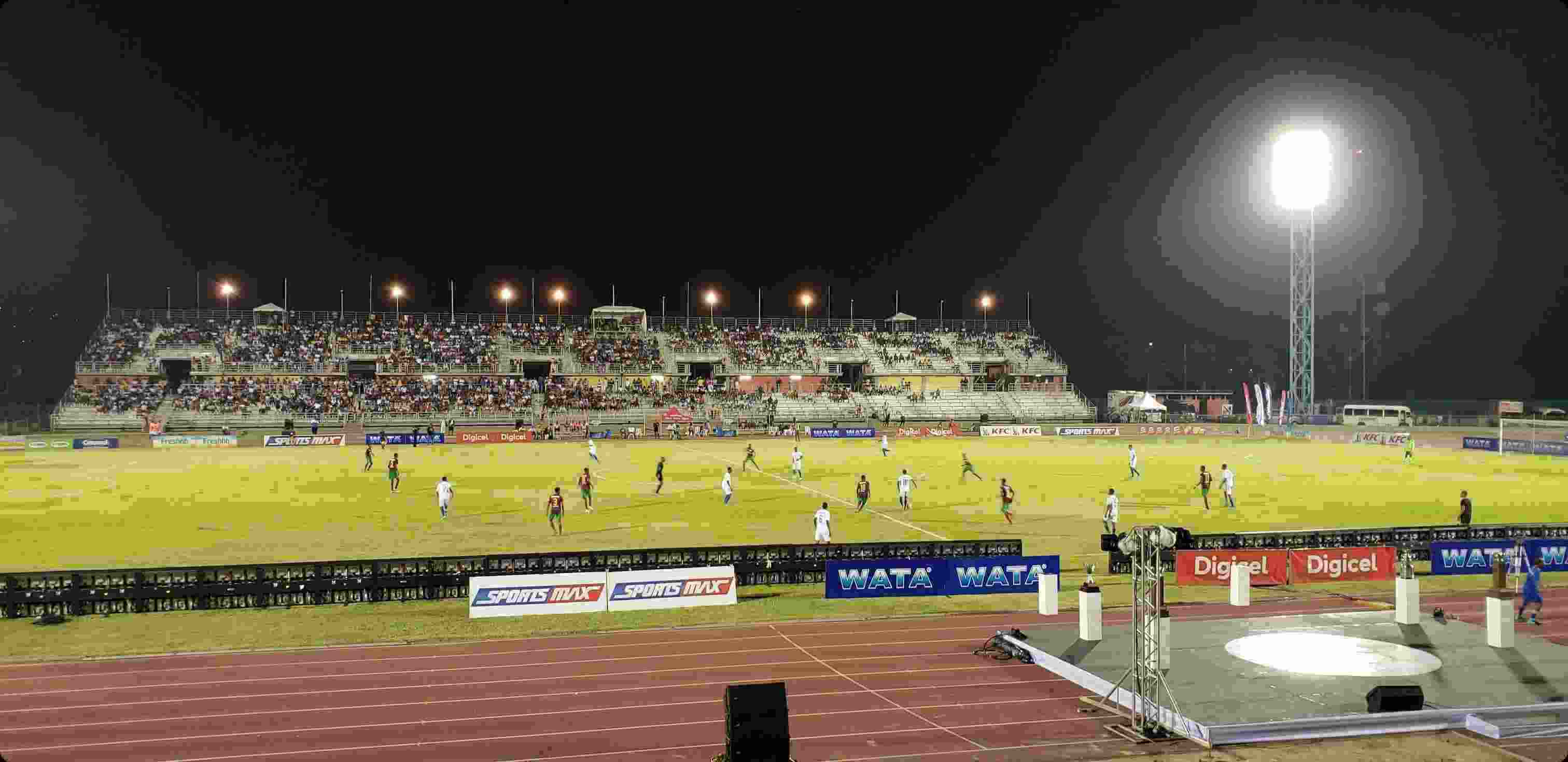 Football, or soccer as we Americans refer to it, is the only real sport in Haiti, even though basketball is becoming more and more popular. Haitians are fervent football fans, from modest local clubs to world-class national sides.
The Haitian National Team, also known as Les Grenadiers, Le Rouge et Bleu, and Les Bicolores, has competed in the World Cup championship once, in 1974. Since 1934, the team has been a member of FIFA.
While football is also played in Jamaica, unlike Haiti, Jamaica heavily participates on an international level in many sports including track and field, cricket, swimming, netball and so much more.
Folklore & Mythology
Papa Doc, the brutal dictator of Haiti, used its distinctive and integral folklore to uphold the values of his oppressive regime. Folktales frequently feature cunning characters or creative solutions for placating the "loa," or spirits, at work in Haitian Vodou.
Jamaica is also known for having some quite intriguing folklore, from the river mumma (mermaid), rolling calf, Anansi, and many others.

Watch Video! 'Real' Jamaican DUPPY STORIES Stories
Food
In metropolitan regions, rice and beans are the most popular supper and are regarded as the national cuisine. Sweet potatoes, manioc, yams, corn, rice, pigeon peas, cowpeas, bread, and coffee are traditional rural mainstays. A wheat-soy mixture from the United States has lately been added to the diet.
Sugarcane, mangoes, sweetbread, peanut and sesame seed clusters prepared from melted brown sugar, and sweets made with bitter manioc flour are all noteworthy delights. People prepare rapadou, a simple but incredibly nutritious sugar paste.
The obligatory Haitian colas, cake, a spicy domestic rum mixture (kleren), and a thick spiked drink made with condensed milk called kremass are served during festive events including baptismal parties, first communions, and weddings. The middle class and the rich celebrate the same holidays with imported beers, Haitian rum (Babouncourt), national beer (Prestige), and Western sodas. On New Year's Day, pumpkin soup (bouyon) is consumed.
Jamaica is known worldwide for its unique cuisine, the Jamaican jerk putting the island on the global map. The Jamaican jerk sauce and technique is used on most popularly chicken and pork but of course, it can also be used on other meats. The national dish, however, is ackee and saltfish which is most times served along with a side of fried dumplings, roasted breadfruit, or boiled bananas. Other popular dishes are brown stew chicken, beef, pork and fish. Stewed oxtail and curry goat are also popular but are mainly had at special functions at weddings and birthday celebrations.
Jamaica and Haiti have so much in common, however, they are two islands that is also very different and both will provide you with two entirely different experience.

Sharing IS Caring! Please help me get the message out by sharing this article with your friends on social media (links below). Thnx ;-)

If you found this page useful, please consider subscribing to my weekly newsletter, to get even more. 
It tells you each week about the new information that I have added, including new developments and great stories from lovers of Jamaica! 
Return to Caribbean Islands from Jamaican vs Haitian Culture 
Return to My Island Jamaica Homepage from Jamaican vs Haitian Culture
References & Sources For Jamaican vs Haitian Culture
5 important aspects of Haitian culture (2017) Restavek Freedom. Available at: https://restavekfreedom.org/2017/12/01/5-important-aspects-haitian-culture/ (Accessed: November 18, 2022).
Haiti (no date) Countries and Their Cultures. Available at: https://www.everyculture.com/Ge-It/Haiti.html (Accessed: November 18, 2022).
Jamaican vs Haitian Culture | Written: November 18, 2022
Back To The Top Of This Page
See The Best Of Jamaica -
In Videos!
| | |
| --- | --- |
| | My channel reaches over 100,000 subscribers worldwide and has leveraged over 11 million views, sharing, what I call 'The Real Jamaica'. Subscribe today and join our family of viewers. |

---
P.S. Didn't find what you were looking for? 
Still need help?
Click Here to try our dependable and effective Site Search tool. It works!
Or, simply click here and here, to browse my library of over 500 questions and answers! Chances are someone already asked (and got an answer to) your question.
---