Jamaican Clothes


Frequently Asked Questions, Answered
Sharing Is Caring! Share this awesome content with your friends now.

Watch! See the real Jamaica in VIDEOS!
Click Here and see why over 90,000 fans are raving about my YouTube Channel!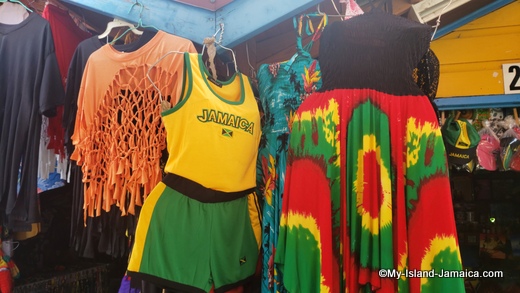 Jamaican Clothes FAQ's
Deon Clarke
Jamaica has a tropical climate so yes, we dress for the weather! Nevertheless, you will find that Jamaicans will wear just about anything they feel like, despite the weather conditions. 

---
We will also wear just about any color we feel like! Today I'll look at some of the most commonly asked questions about Jamaican clothing.

What Type Of Clothes Do They Wear In Jamaica?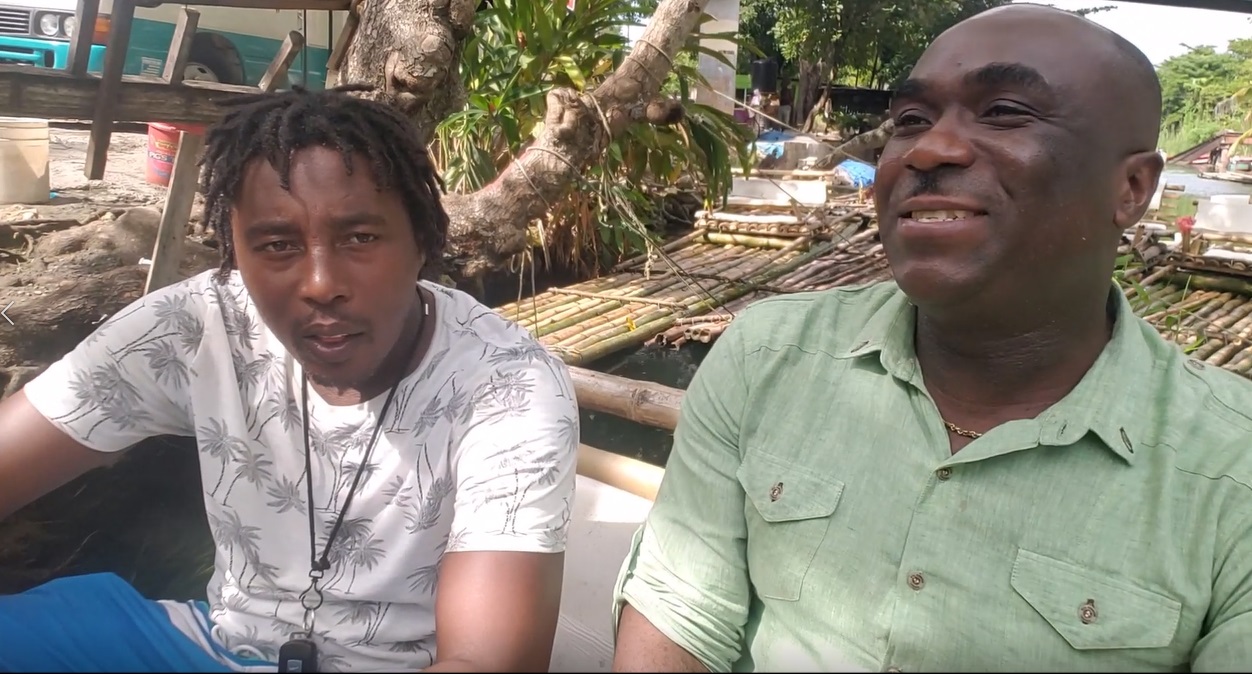 Jamaicans are highly fashionable and many will be clothed in the "latest style" especially the women.
This can range from skimpy and exposing to well-clad or modest dressing stemming from our rich British heritage. 
Others will be comfortable in just jeans and a t-shirt or blouse or just "regular clothing".  Jamaicans on a whole dress for the weather as well as the occasion.
Among the different clothing types, you will find shorts, pants, jeans, long dresses, short dresses, blouses, tights, merino tops.
The men usually tend to wear much more clothing than women. However, you can rest assured that whatever we decide to wear, it will be well accessorized!
Do Jamaican Wear Dashikis?
Dashikis, for the benefit of those who might not be aware, are African traditional wear and are not normally worn by Jamaicans. 
It is not unusual however to find someone in Jamaica wearing a dashiki and more likely "dashiki style" clothing if it's the fashion at the time.
Why Do Jamaicans Wear Bright Colors?
Bright colors is certainly a reflection the vibrant, flamboyant and energetic spirit of Jamaicans. 
Generally, it's an expression of our personality really!  Never a dull moment in Jamaica! And our clothes testify! 
What Do Jamaicans Wear To Church?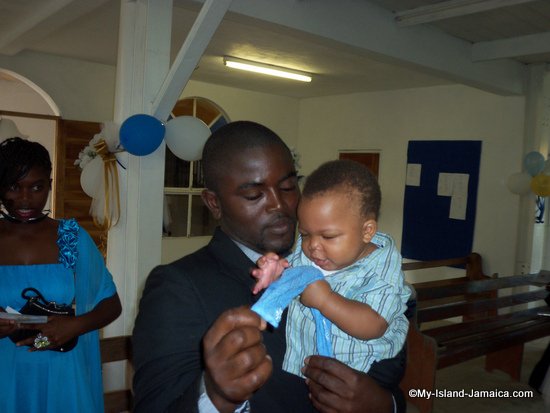 Jamaicans are very religious people and this is reflected in their church wear. See religions in Jamaica.
You will find that most Jamaicans reverence the sanctuary to the extent that some even find it offensive for females to wear pants or sleeveless clothing in the church.
As such you will see that church wear for women are usually long dresses or skirts and blouses (no cleavage showing) or just modest dressing.
But nothing revealing or too short will work just fine!
Men usually wear long sleeve or short sleeve shirts with or without ties and with dress pants or dockers pants. Jeans are not traditional but in some of the contemporary churches it is accepted.
And of course, some of us will not go without our jackets, even in the boiling sun!
What do Jamaicans Wear to Weddings and Funerals?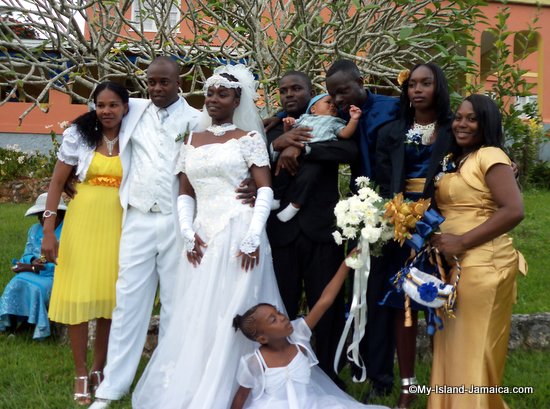 As mentioned before, Jamaicans are highly fashionable. You will find that on formal occasions such as weddings, formal wear is the order of the day.
Jamaicans will go all out in their attire and accessories, much to the pleasure of the bride and the groom.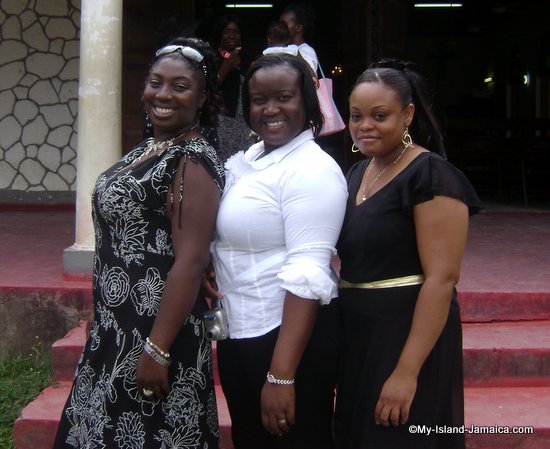 Funerals are not so formal and historically, most Jamaicans tend to wear black or black and white – formal or informal. 

However, there is a growing trend where family members of the deceased ask that patrons wear colorful or cheerful colors to pay their respects. 
This is done mainly to cultivate a feeling celebration of life instead of a mourning session.
What do Jamaicans Wear to Parties?
I see this one coming :-)

Jamaicans are fun-loving and enjoy going to parties and events. Beach parties, birthday parties and pool parties are a popular here, especially on weekends. 
So look out for the skimpy clothes, but expect also  bikinis and bathing suits at beach parties .
For more conservative events, you will find persons wearing casual clothing or even formal wear, depending on the event.
Are There Traditional Clothing in Jamaica?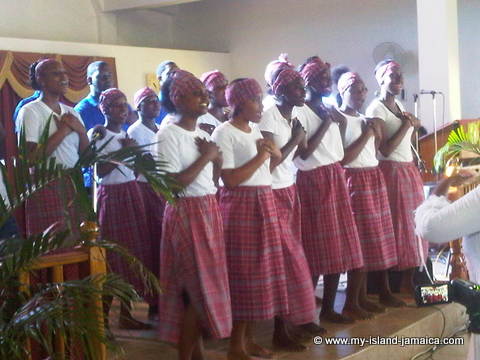 You cannot speak about Jamaican clothing and not mention the traditional clothes such as the quadrille dress which is the national dress for Jamaica and was mostly worn during the 18th and 19th centuries.
It is usually worn in a dance performance also called "quadrille".  And no, it is not a normal dress code.
It is now mainly worn at cultural performances.   Read more on Traditional Jamaica Clothing - Symbolizing Our Heritage.
See also: Jamaican Bandana - The History Behind It. 
Are There Clothing Available in the Jamaican Colors?
The Jamaican national colors are black, green and yellow.  And yes, you will find that many Jamaican souvenir or keepsake clothing stores boasting clothes in these colors, from cotton to an even more expensive crotchet, from swim wear to full clothing.
You will also find the color "red" in incorporated in the mix signifying the Rastafarianism culture.

Most of these types of clothing are usually available in stores in the island, the craft markets and also online.
Note also that on "Jamaica Day", celebrated the last Friday in February of each year, where students in schools across the island, and even adults, wear the national colors for the day as a part of our heritage and cultural experience. Read more on What is Jamaica Day about?
Are There International Jamaican Clothing Stores?
You can find Jamaican clothing almost anywhere in the world!

However, if there is no physical store close enough to your location, you can be sure they are readily available online. 

Some of the reputable online stores are Etsy.com, Rasta Gear Shop, AliExpress, Sun Island Jamaica and Amazon.
Here is a link to www.amazon.com. You can view the current offerings as well as check their prices at that link.
Back to top of Jamaican Clothes
Other Questions?
I am ready to answer! Please use the comment below to share your feedback or ask your question.
Other Pages Related To Jamaican Clothes
References to Jamaican Clothes
Back to top of Jamaican Clothes

Return to Jamaica Culture from Jamaican Clothes
Return to My Island Jamaica Homepage from Jamaican Clothes
Other Great Articles You Might Have Missed
P.S. Didn't find what you were looking for? 
Still need help?
Click Here to try our dependable and effective Site Search tool. It works!
Or, simply click here and here, to browse my library of over 500 questions and answers! Chances are someone already asked (and got an answer to) your question.
---