Counseling & Empowerment Consulting Group
by Dr. Percy Ricketts
(Pembroke Pines, Florida)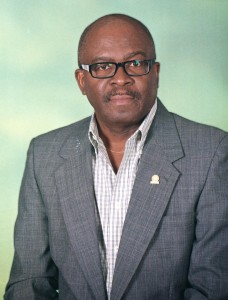 Dr. Pery Ricketts
Counseling & Empowerment Consulting Group is a Florida-based corporation, which specializes in providing products and services, which can empower individuals of various backgrounds.

These services include the following:



Counseling & Psychotherapy

Supervision of Counseling Interns

Divorce and Post-Divorce Consultation & Education

Seminars

Fatherhood empowerment classes

Parenting Education

Groups to help children of divorce(Sandcastles)

Products available include:


Various small empowerment books

Books with facts on marriage and divorce

Guided journals for teenagers, dieters & college students

A DVD to help parents adjust well to divorce

Empowerment tools above were developed by Jamaican Psychotherapist & Divorce Consultant, Dr. Percy Ricketts, NCC.
Email:
email me here
Websites:
www.divorceclass.info
&
www.toolstoempower.com
Phone: 954-438-5661.
---
Submit Your Own Business here
or
See other Jamaican businesses
.
Join in and write your own page! It's easy to do. How? Simply click here to return to AddYourJamaicanBusiness.
Thanks For Reading!
Like What You Just Read?

Please join me in my effort to share the beauty and uniqueness of Jamaica with the world. You can do so by sharing this insightful narrative on the social media of your choice and ask others to do the same (BELOW). 
What's New? Here Are The Very Latest Articles I Added

Nov 26, 14 04:54 PM

QUESTION: I have been visiting Jamaica yearly since 1963 and feel in love with Sangster's World's End Wild Orange Liqueur. Do you have any idea of where

Nov 25, 14 10:39 PM

QUESTION: I am doing some business and I was asked to get a police record. I understand that not all police stations does this so where should I go

Nov 22, 14 01:09 PM

Hi, I was back in Jamaica in 2012 and visited YS Falls in St Elizabeth. As a Jamaican I did not know it existed as I always hear about Dunns River falls.
Get Exclusive Updates & Tips!
You are also welcome to join my special friends list and receive exclusive updates (like this), tips, trivia and stories from lovers of Jamaica!
I'll Gift You A FREE COPY of my eBook, 101 Intriguing Facts About Jamaica - just for subscribing!

Just enter your email & name below:
Now, It's Your Turn!  :-)
I'd like to hear from you, please click here to share your thoughts and opinions, right now.


Didn't find exactly what you were looking for?
Click Here to do a quick search of the entire site
Top Of Page