The Exciting

Jamaican Photo Contest

Custom Search
Jamaican Photo Contest- The Summer & Sapphire edition!!!!!!

...has just ended


Click Here
To See The Winners!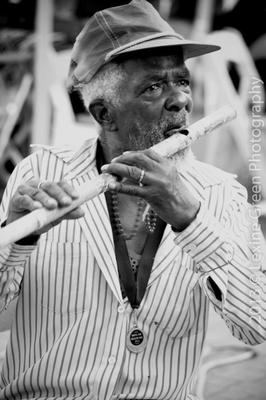 WINNING Entry (above)
Over USD$1,000.00 in prizes!

Prizes Included:
First Prize:

Weekend for two

at the lovely

Club Ambiance

Hotel - a small, cozy all-inclusive resort on Jamaica's beautiful north coast!




2nd Prize:

USD $250.00 worth of island tours in Jamaica from Proversity Tours Jamaica!


3rd Prize:

A night for two

(bed & breakfast) at the romantic

Country Country Cottage

in amazing Negril!

Don't plan to be in Jamaica soon? NO PROBLEM! We will allow you to gift the prize to a good friend or family (see contest rules)

(Contest Entry: July 16- August 28, 2013)
(Voting -August 31- Sept 6, 2013)
(Selection- Sept 7, 2013)
---
PLUS Multiple Special Prizes!
---
Our Esteemed Judges
Thanks for their willingness to assist in this exciting initiative.
They will be selecting the TEN best: originality, creativity, presentation (writing) and of course passion.

The Top 10 entrants was notified and their entries showcased on Facebook for an exciting week of voting ("liking"). See The Top 10 List Here.

Winner Selection
Very simple:
Our esteemed judges selected the TOP 10.
These entries were posted on our Facebook fan page with their own link.
Each entrant was encouraged to get their friends & family to vote for them by simply "liking" their entry.
The entry with the most 'Likes' wins!

That's it!

Guidelines
Here were the rules; pretty easy!
Please keep it clean, no gore, hatred,racism, sex or violence.
Respect of others (and self) is mandatory.
Please be detailed in your writeup of the photo. A detailed writeup will increase your chances of winning the prize!
There is no limit to the number of entries you can submit.
Bear in mind however that you are submitting your BEST!
When you submit a photo, we assume that you own the rights to such work and that you are not violating anyone else's rights.
Click Here for a the complete contest rules and limitations.

Pretty simple eeh?
Back To Top of Jamaican Photo Contest

Prior Contests

Below are the results of the previous Jamaican photo contests, you are more than welcome to view and enjoy them:
And yes, still more exciting forums...
Make sure you subscribe to my free monthly e-zine
My Island Jamaica Digest
(MIJD) and stay with the latest from Jamaica!
---
Didn't find exactly what you were looking for?
Do a quick search of the entire site.
---
Back to Top
of Jamaican photo contest
Here are the Adorable Photos Already Submitted
Click below to see other entries by my other dedicated site visitors.

Return to My Island Jamaica Forums from Jamaican Photo Contest
Return to My Island Jamaica Homepage from Jamaican Photo Contest
Like our Facebook page https://www.facebook.com/myislandjamaica
Follow us on Twitter https://twitter.com/myislandjamaica
Articles You Might Have Missed...
Thanks For Reading!
Like What You Just Read?

Please join me in my effort to share the beauty and uniqueness of Jamaica with the world. You can do so by sharing this insightful narrative on the social media of your choice and ask others to do the same (BELOW). 
Need Help?
We have a cherry list of top Jamaican companies that might be able to help you. Please click here to see them, our preferred partners and site sponsors.
Get Exclusive Updates & Tips!
You are also welcome to join my special friends list and receive exclusive updates (like this), tips, trivia and stories from lovers of Jamaica!
I'll Gift You A FREE COPY of my eBook, 101 Intriguing Facts About Jamaica - just for subscribing!

Just enter your email & name below:

Top Of Page