Welcome New Site Sponsor, Gore Housing Developments
I am super excited to announce our latest Site Sponsor, Gore Developments - the standard bearer for residential housing in Jamaica!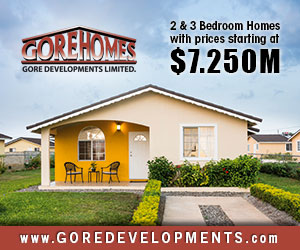 As many of my website fan knows, we get excellent traffic on this website, and that has been steadily increasing over the last few years.
So with the objective of monetizing our website's traffic and reach, I reached out to a few Jamaican companies (yes just a few) that:
Have been doing well and has a good reputation,
I've had a personal admiration for, and equally important,
One that I believe that, through partnership, will add some value to my visitors, creating a total win-win-win (The Sponsor, My-Island-Jamaica.com and our website)
And yes, that included Gore Developments.
I sent them a brief sponsorship proposal, highlighting the wins for both Gore Developments and for My-Island-Jamaica.com.
I didn't hear from them immediately, but when did, they had no real questions, they wanted to jump on board immediately!
The link below captures their story and their product offerings to you and your family.
Continue reading "Welcome New Site Sponsor, Gore Housing Developments"