Jamaica Reviews
Real, Frank & Untainted


Custom Search
Exciting times again my friend!
Why, because we are doing something phenomenal here! You should (by now) know about our highly successful and informative forums right?
Of course!
Well, now we are taking it up a notch further!
We are dedicating this page exclusively to reviews - Jamaica reviews!
And notice I said Jamaica, so that means everything from Jamaica that you consider meaningful or is worthy of a travel review.
This include attractions, eateries & restaurants, hotels & resorts, car rentals, beaches etc. - you name it.
In a nutshell, if it requires you to pay anything and equally, give of your time, then we'll have it reviewed!
But wait, remember we already have hundreds of solid pages here, chock-full of useful information, and more importantly, many of these already capture some great reviews from others like you, so first....
I'll share some of the best ones with you (right now) and then ask that you jump in and start your own review.
Ready?
Great!
Here Are The Topics...listed by Category
Remember too that these are exclusive feedback from persons who have already visited Jamaica.
Now back to you and I...
Already been to Jamaica?
Great! Share a review or comment on a review my friend.
And remember this need not be only positive experiences, myself and I dear say, my other site visitors, would rather you be honest and tell it like it is.
So go back a little in time and recall the experiences you had - at the hotel? the villa? a restaurant? a car dealer, a beach? an attraction or adventure? - then share it with us my friend. It will be greatly appreciated.
And please don't belittle your experience, a lot of my other readers will cherish your feedback, seriously!
Never been to Jamaica?
You won't be left out either, simply tell us what you'd like a review for, and watch the comment your post gets. Just be as detailed as possible.
Thanks to YOU, and others like you, over time, we'll have a great resource for useful information about Jamaica!
Posted: 12/21/2010
Jamaica Reviews Related Pages
Return to Jamaica Travel Guide from the Jamaica Reviews.
Return to My Island Jamaica HomePage from reviews of Jamaica
Been to Jamaica Before?
Kindly leave us a review
YOUR input will help us to build a free - but highly resourceful databank for future visitors.
It also helps us to build the interaction too!

Of course, I need not mention that my other site visitors will truly appreciate it. How to get started?

It's easy, simply...
Reviews Already Received
Below are all the other reviews received thus far, Click each below to read and post a comment.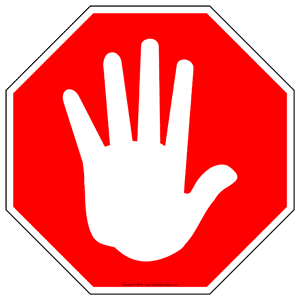 P.S. By the way, will you be vacationing in Jamaica soon? Be sure to instantly download a copy of the our highly popular Jamaica Travel Guide and save yourself the stress.

... then CLICK HERE to book your flight, hotel or cruise with us and $ave BIG!

Thanks For Reading!
Like What You Just Read?

Please join me in my effort to share the beauty and uniqueness of Jamaica with the world. You can do so by sharing this insightful narrative on the social media of your choice and ask others to do the same (BELOW). 
What's New? Here Are The Very Latest Articles I Added

May 28, 15 11:16 PM

Unity Preparatory School in Montego Bay, Jamaica Celebrating the Past, Charting The Future

May 27, 15 02:19 AM

Transport In Jamaica - Here are some of the most popular offerings available in Jamaica

May 17, 15 10:55 AM

Montego Bay Resorts Jamaica: Here are the top 50, the very best ones!
Get Exclusive Updates & Tips!
You are also welcome to join my special friends list and receive exclusive updates (like this), tips, trivia and stories from lovers of Jamaica!
I'll Gift You A FREE COPY of my eBook, 101 Intriguing Facts About Jamaica - just for subscribing!

Just enter your email & name below:
Now, It's Your Turn!  :-)
I'd like to hear from you, please click here to share your thoughts and opinions, right now.


Didn't find exactly what you were looking for?
Click Here to do a quick search of the entire site
Top Of Page