The Beautiful Town Of

Ocho Rios Jamaica

Custom Search
Ocho Rios Jamaica is a beautiful town located on the north coast of the island.

[Selected pictures from flickr.com]
Actually "Ocho Rios", when translated from Spanish means "Eight Rivers". Although Ocho Rios means eight rivers, it is in fact the stunning falls along and the flora and fauna that catches your attention.
A large part of Ochie's fame came because of the world famous Dunn's River Falls. Over the past twenty years, "Ochi" (as it is affectionately called) has evolved from a small fishing village to a now world famous tourist destination.

Along with Montego Bay and Negril, it completes the list of the most popular tourist destinations in Jamaica.
A unique attraction near Ocho Rios is the Fern Gully, which is a rocky gorge of great depth. Fern Gully weaves for about four miles from Ocho Rios all the way up into the mountainous section of the island. There you'll find over 500 species of tropical fern and foliage that are only found in tropical rain forests.
Although now a world renowned visitor destination, the culture in Ocho Rios still remains, despite the increase in the number of beaches, more hotels, restaurants and shopping areas.
The deep water pier is a recent addition to the town, and with space for up to three ships, Ochie is now Jamaica's cruise ship capital.
Among the many things to do in Ocho Rios includes the Chukka adventure tours, Safari Tours, and the exciting Dolphin Cove attraction.
Chukka Cove is an animal farm where you can ride horses, no matter what your experience level.
The beach ride takes you to a dairy and cattle farm to the beach through the waves. The Safari Tours allows you to experience river tubing ride or take a nice hiking trip through the hills, completing at Dunn's River Falls. At Dolphin Cove visitors can touch, play and swim with the dolphins.
Several of Jamaica's best resorts are located in or near Ocho Ríos. These include the all-inclusive Sans Souci Couples Resort & Spa, the Sunset Grande Jamaica, Couples Resorts, Sandals Dunns River, the newly built RIU Hotels Ocho Ríos, the refurbished Shaw Park Beach Hotel & Spa, Jamaica Inn, The Blue House Luxury Bed and Breakfast Inn, and the luxurious Royal Plantation Hotel.
And just to let you know, Ocho Rios is now one of the fastest growing towns in the Caribbean region with a population of over 96,000 people. Ocho Rios is also considered one of the safest areas for tourists in Jamaica.
Pages Related To Ocho Rios Jamaica
Return to Famous Places in Jamaica from Ocho Rios Jamaica
Return to Homepage from Ocho Rios Jamaica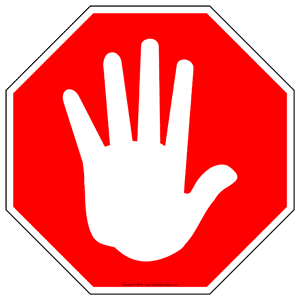 P.S. By the way, will you be vacationing in Jamaica soon? Be sure to instantly download a copy of the our highly popular Jamaica Travel Guide and save yourself the stress.

... then CLICK HERE to book your flight, hotel or cruise with us and $ave BIG!

Thanks For Reading!
Like What You Just Read?

Please join me in my effort to share the beauty and uniqueness of Jamaica with the world. You can do so by sharing this insightful narrative on the social media of your choice and ask others to do the same (BELOW). 
What's New? Here Are The Very Latest Articles I Added

May 27, 15 02:19 AM

Transport In Jamaica - Here are some of the most popular offerings available in Jamaica

May 17, 15 10:55 AM

Montego Bay Resorts Jamaica: Here are the top 50, the very best ones!

May 11, 15 06:58 PM

So for so many years we come to Negril, Jamaica! We started over 20 years ago at Foote Prints. Felt loved and cared for! Went on lots of wonderful trip
Get Exclusive Updates & Tips!
You are also welcome to join my special friends list and receive exclusive updates (like this), tips, trivia and stories from lovers of Jamaica!
I'll Gift You A FREE COPY of my eBook, 101 Intriguing Facts About Jamaica - just for subscribing!

Just enter your email & name below:
Now, It's Your Turn!  :-)
I'd like to hear from you, please click here to share your thoughts and opinions, right now.


Didn't find exactly what you were looking for?
Click Here to do a quick search of the entire site
Top Of Page