Not many persons perhaps knew this, but currently, there are only three designated Jamaican cities- Kingston, Montego Bay and the newest, Portmore.
Other areas are almost equally popular, but the three above are the only formally established ones- for now.
Kingston the capital of Jamaica, located in the southwestern part of island, is considered the administrative, cultural and industrial hub of Jamaica. It is also the largest city in Jamaica.
Montego Bay is a sprawling city with Jamaica's largest airport shopping and cruise line terminal. Montego Bay's coast land boasts numerous tourist resorts. The famous "White Witch's" Rose Hall property is one of the most popular historic attraction in Montego Bay. By the way, Rose Hall is well known for being the spot of many of James Bond thrillers.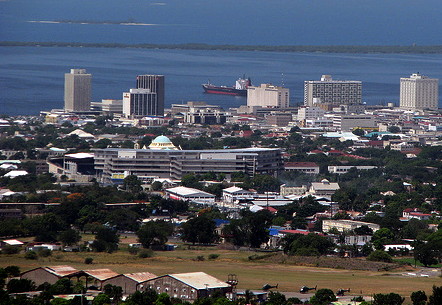 Portmore was just recently awarded this status- and rightly so, it was the fastest growing area in Jamaica. Just 11 miles west of the city of Kingston, it was estimated to be home to an estimated 170,000 low to middle-income families.
According to wikipedia, Portmore began as a large area for schematic residential development in the late 1960s, as the WIHCON organization built thousands of prototype housing units in an effort to alleviate the over-population of Kingston.
It has since grown as a suburban city to Kingston, as its large population travels via the Causeway Bridge into Kingston daily, for work, schooling, and many other essential services.
It has its own City Council and Mayor, following the British-based model of other Jamaican cities' governments.
While Portmore is not marketed as a tourist destination for the millions of incoming travelers to Jamaica every year, there are many places for entertainment, eating, relaxing and enjoyment.
Today, Portmore is one of the most important cities in the island nation and comprises of approximately 10% of the population of the Kingston Corporate Area.
Negril, Ocho Rios & Port Antonio are other notable areas of the country that, though not official cities, are highly popular to our tourists.
Negril is easily the most popular though, it is almost a little Jamaica by itself! With a little more infrastructural work, don't be surprised if you hear that the town of Negril becomes a city too!
For a general list of other major towns or parish capitals in Jamaica click here
Don't miss my famous places in Jamaica page for details on other prominent and famed areas of the island.
---
You may also find these pages quite helpful as well:
Make sure you subscribe to my free monthly e-zine My Island Jamaica Digest (MIJD) and stay with the latest from Jamaica!
| | |
| --- | --- |
| Town/City | Parish |
| Anotto Bay | Saint Mary |
| Black River | Saint Elizabeth |
| Brown's Town | Saint Ann |
| Bull Savanna | Saint Elizabeth |
| Falmouth | Trelawny |
| Half Way Tree | Saint Andrew |
| Kingston | Kingston |
| Lucea | Hanover |
| Mandeville | Manchester |
| May Pen | Clarendon |
| Montego Bay | Saint James |
| Morant Bay | Saint Thomas |
| Negril | Westmoreland |
| Ocho Rios | Saint Ann |
| Port Antonio | Portland |
| Port Maria | Saint Mary |
| Portmore | Saint Catherine |
| St. Ann's Bay | Saint Ann |
| Savanna la Mar | Westmoreland |
| Spanish Town | Saint Catherine |
Back to Top
Return to Famous Places in Jamaicafrom Jamaican Cities Return to My Island Jamaica Homepagefrom Jamaican Cities