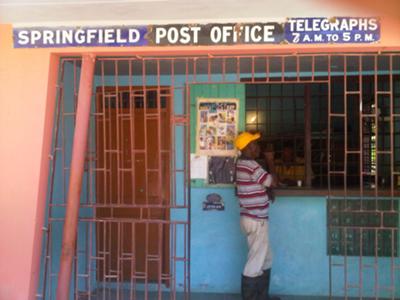 It's official! I've just launched our exciting & inimitable Jamaican Community Buzz feature!
If you know anything about Jamaica, you'll know that every parish has it's own peculiarities - every single one.
You'll hear someone say, for example:
"You talk like somebody from St. Elizabeth", or another ask asking...
"A Trelawny yuh get yam from?"
Prepare to learn and share.
So, we are 'opening the lines' to hear from our communities!
Our Jamaican website fans and visitors will showcase their little communities and saying why it's unique.
What To Learn?
Among other things, we'll hear about:
Landmarks (eg. Schools, Rivers and Lighthouses)
Major products (if any, eg. Breadfruit, Sugar Cane or Fishing)
Recognitions received (if any)
Notable sons and daughters
Their distinct culture (shrimp country? mento band? ``etc)
The History
Location (How to get there)... and of course,
What exactly makes it special; why we should know about it (eg. the scenery, the culture, prowess in sports, business, academics etc. etc.)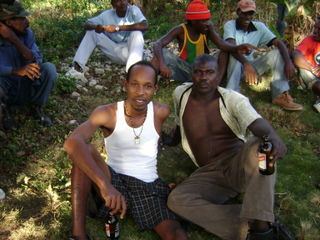 And, if you have a community contact (club, church or school), you have the option to share that as well. It will certainly help if someone needs to make contact for a tour or any special engagement.
N.B. This initiative will, overtime, create and enviable repository of interesting Jamaican communities for our (many) visitors and friends of Jamaica to explore.
Who knows, I might just surprise you and stop by :-) Talk about 'real' exposure!
Everyone Is Invited
So, if you are Jamaican (overseas or yard)
click here
to chat about your J'can community right now.
Not Jamaican, no problem (as we say), if you visited any local community, you too can share your feedback on that community, we'll appreciate it even more.
Not sure where to start? Just start 'talking', I did just that when I shared my own
Watch this page in a few days! :-)

| | |
| --- | --- |
| | |
Share YOUR Jamaican Community - tell us about it: landmarks, notable sons and daughters, culture or what exactly makes it special. We are waiting...
No two Jamaican communities are alike, each is special in it's own way and our fans and visitors can't wait to hear about yours.

What to say? (Get ideas here).

How do I get started? It's easy, simply...
Interesting Jamaican Communities To Explore
Below are all the other fascinating Jamaican communities. Click on each to review and/or to post a comment.

Springfield, St. Elizabeth, Jamaica

Springfield is a quaint but resourceful little district on the outskirt(north/northeast) of the town of Newmarket in St. Elizabeth. Typical of most …
Beeston Spring, Westmoreland Jamaica

The Charming Community Of Beeston Spring in Westmoreland, Jamaica - posted 5/11/11 Winner of the 2010 Best Community in Jamaica Contest , (see link …
Montego Freeport, Jamaica - A historical perspective Not rated yet
After Christopher Columbus's second voyage westward across the Atlantic Ocean, he anchored briefly in 1494 in this area wich the Spaniards later named …
Posted: 08/25/2012
Return to Jamaican Culture from Jamaican Community Buzz.
Return to My-Island-Jamaica.com HomePage from Jamaican community.
See Also: Background On Jamaica
Make sure you subscribe to my free monthly e-zine My Island Jamaica Digest (MIJD) and stay with the latest from Jamaica!
Back to Top of Jamaican community