Welcome to Beautiful

Mandeville Jamaica

Custom Search
The Town of Mandeville Jamaica, contributed by Tamekia Kentish
"The Other Side" or "Off the Beaten Track" is used by the Jamaica Tourist Board in promoting this picturesque haven to potential travelers.
The town was established in 1816 and was a gift to Viscount Mandeville, the older son of then Governor of Jamaica, who was then Duke of Manchester. It is strategically positioned atop one of Jamaica's many plateaus, the capital of the parish of Manchester.
The town stands at an altitude of 628 m (2061 feet) towering over the Don Figuerero Mountains; thus, it is said to be the coolest of town in Jamaica. The uniqueness of the tropical paradise is even more historic as it is the only capital city in Jamaica that is not near the sea coast or any major river.
Mandeville's population, in 2005, was believed to be between 50,000 and 72,000 people. It comprises many intellectuals and returning residents from America, mainly from England; so much so that it was sometimes called the "English Town" .
Its growth was spurred by the establishing of an alumina mining company, Alcan Bauxite in partnership with the Jamaican government in 1957.
Its high wages, housing, and other attractive benefits lured educated Jamaicans and returning residents to the peaceful and serene town.

This environment was ideal for young professionals and upper income households to build luxurious, extravagant and conspicuous houses- and many did!
Location
This town is located in the centre of Jamaica. Its transportation centre connects the curious traveler to any point in Jamaica – directly or indirectly. Particularly, it is a gateway to other resorts areas along the South Coast which boasts booming activities in eco and community tourism.
Many of the oldest businesses within the Caribbean were started in this town! The Manchester Golf Club of 1868 was the Caribbean's first golf course; One of our first hotels in the Caribbean, the Mandeville Hotel, began there in 1875; and the oldest parish library in Jamaica and also the first free library was established in Mandeville in 1938.
It is also a growing education centre. This is evidenced by the presence the Northern Caribbean University, one of the best universities in the Caribbean.
Many of the original buildings are still visible in the town-centre.
The town is mostly build around the Cecil Carlton Park. At the northern end at the park stands the Mandeville Courthouse. Built in 1816, it boasts genuine cut-lime stones and towers up to a two story-double stair cased design. Adjacent to this is the Rectory, which is believed to be the oldest dwelling structure in Mandeville. It was completed in 1820.
The St. Mark's Church lies to the south side of the square which was also established in 1820. The graveyard of this church is the final resting place of many British soldiers who died of the dreadful yellow fever many many years ago.
Attractions
Outside of it's scenery and tranquility, Mandeville is not known for many hot attractions- and don't be surprised, it is more residential. However they still hosts quite a few sites that will appease the adventurous.
These include:
Mrs. Stephenson's Garden – one of the most beautiful and well-maintained in Jamaica at 25 New Green Rd.
The Manchester Country Club – an 18-hole golf course on bromalia road.
The Jamaican Standard Products Company – offers free tours of coffee fields, reaping, preparing, packaging & tasting.
The Mandeville Hotel – for elegant dining and beautiful accommodation with delightfully pleasant ambiance.
For a lot more on the town of Mandeville, click here
Back to Top of Mandeville Jamaica
---
And please, don't miss these informative pages:

Back to Top of Mandeville Jamaica
Return to Famous Places in Jamaica from Mandeville Jamaica
Return to My Island Jamaica Homepage from Mandeville Jamaica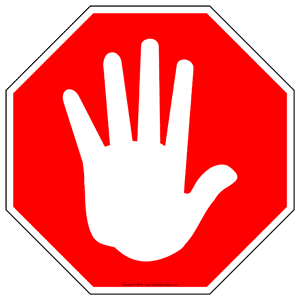 P.S. By the way, will you be vacationing in Jamaica soon? Be sure to instantly download a copy of the our highly popular Jamaica Travel Guide and save yourself the stress.

... then CLICK HERE to book your flight, hotel or cruise with us and $ave BIG!

Thanks For Reading!
Like What You Just Read?

Please join me in my effort to share the beauty and uniqueness of Jamaica with the world. You can do so by sharing this insightful narrative on the social media of your choice and ask others to do the same (BELOW). 
What's New? Here Are The Very Latest Articles I Added

May 27, 15 02:19 AM

Transport In Jamaica - Here are some of the most popular offerings available in Jamaica

May 17, 15 10:55 AM

Montego Bay Resorts Jamaica: Here are the top 50, the very best ones!

May 11, 15 06:58 PM

So for so many years we come to Negril, Jamaica! We started over 20 years ago at Foote Prints. Felt loved and cared for! Went on lots of wonderful trip
Get Exclusive Updates & Tips!
You are also welcome to join my special friends list and receive exclusive updates (like this), tips, trivia and stories from lovers of Jamaica!
I'll Gift You A FREE COPY of my eBook, 101 Intriguing Facts About Jamaica - just for subscribing!

Just enter your email & name below:
Now, It's Your Turn!  :-)
I'd like to hear from you, please click here to share your thoughts and opinions, right now.


Didn't find exactly what you were looking for?
Click Here to do a quick search of the entire site
Top Of Page