Top Jamaican Banks


and Financial Institutions

Custom Search
Contributed by Chevon Morris
Jamaican banks offer a extensive array of banking services, but perhaps the main services are concentrated under three types of institutions - Commercial Banks, Credit Unions and Building societies.
I'll share a few of the services afford by the the major institutions with you below.
Commercial Banks

Jamaica has seven commercials banks, as categorized by the Bank of Jamaica as of February 28, 2010.

These include, The Bank of Nova Scotia Jamaica Ltd (BNS), First Caribbean, Citibank, First Global, RBTT Jamaica Ltd, Pan Caribbean and The National Commercial Bank.


Credit Unions
Three of the most popular credit unions in Jamaica are City of Kingston Co-operative Credit Union Ltd (COK), the Montego Bay Cooperative Credit Union, and the Churches Credit Union


Building Societies
The most popular building societies in Jamaica are The Jamaica Building Society (JNBS) and Victoria Mutual Building Society (VMBS).
From as early as 1867, the concept of the Building Society was introduced to Jamaica to assist working and middle class people in realizing their dream to own their own home.
In the ensuing years, a number of Building Societies sprung to life and in the year 1865, an Act for the Regulation and Encouragement of Benefit Building Societies was passed.


Related Pages:
References:
http://www.boj.org.jm/commercialbanks.php
http://www.jamaicascreditunions.com
/dynaweb.dti?dynasection=services&dynapage=other_services
http://www.cokcu.com
http://www.churchescreditunion.com/index.php
http://www.jnbs.com/index.php
http://www.vmbs.com/site/
Make sure you subscribe to my free monthly e-zine My Island Jamaica Digest (MIJD) and stay with the latest from Jamaica!
Return to My Island Jamaica Homepage from Jamaican banks.
Posted: 3/29/2010
Back to Top of Jamaican banks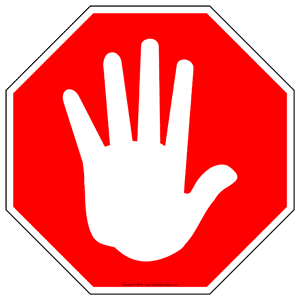 P.S. By the way, will you be vacationing in Jamaica soon? Be sure to instantly download a copy of the our highly popular Jamaica Travel Guide and save yourself the stress.

... then CLICK HERE to book your flight, hotel or cruise with us and $ave BIG!

Thanks For Reading!
Like What You Just Read?

Please join me in my effort to share the beauty and uniqueness of Jamaica with the world. You can do so by sharing this insightful narrative on the social media of your choice and ask others to do the same (BELOW). 
What's New? Here Are The Very Latest Articles I Added

May 28, 15 11:16 PM

Unity Preparatory School in Montego Bay, Jamaica Celebrating the Past, Charting The Future

May 27, 15 02:19 AM

Transport In Jamaica - Here are some of the most popular offerings available in Jamaica

May 17, 15 10:55 AM

Montego Bay Resorts Jamaica: Here are the top 50, the very best ones!
Get Exclusive Updates & Tips!
You are also welcome to join my special friends list and receive exclusive updates (like this), tips, trivia and stories from lovers of Jamaica!
I'll Gift You A FREE COPY of my eBook, 101 Intriguing Facts About Jamaica - just for subscribing!

Just enter your email & name below:
Now, It's Your Turn!  :-)
I'd like to hear from you, please click here to share your thoughts and opinions, right now.


Didn't find exactly what you were looking for?
Click Here to do a quick search of the entire site
Top Of Page