Telephone Directory for Jamaica


Your Official Guide

Custom Search
Although I have always had a printed copy of the latest telephone directory for Jamaica at home [They send out new ones periodically], I may have only used it twice, or most three times, in the last 3 years!
"...Your site has a wealth of information on JA!" -Maureen
That is because I have little need to.
Not necessarily because I make few calls (actually it is the opposite), but mainly because I am usually before the computer most of the day -both at work and at home!
OK I agree, that's not too healthy :-(
Essentially though, I find it super easy to find telephone numbers for businesses (and persons) in Jamaica. Thanks to Cable and Wireless - now LIME Jamaica!

They have really started to shape up nicely these days as a result of the competition.
They now have both the yellow pages and the people pages [white pages] online, and they do make it fairly easy to navigate as well.
In fact they have a brand new website that is crisp and highly user friendly.
You can search for a business or individual phone numbers from the very same page.
Click Here to go over and do your search.
Remember though that the area code is 876 so you'll need to add that to the number you find when you are dialing it.
By the way, did I tell you that LIME's telecom competitor, DIGICEL, now has a partner that is rivalling LIME in this regard?
Yes, RedBK Jamaica, also provides a local telephone directory that is advertised to reach even the 'skyjuice man'.

You can find their directory at http://www.redbk360.com/
Related Pages
---
If you have not yet done so, please subscribe to My Island Jamaica Mini-Blog also. This RSS feed is a small blog about Jamaica (kind of a journal), which will also let you know whenever any new or changed Web pages appear on My-Island-Jamaica.com.

It keeps you up-to-date with other special postings that you might otherwise miss.  Look for the XML|RSS graphic on the links bar to the left of this page and subscribe there.


Return to My Island Jamaica from Telephone Directory for Jamaica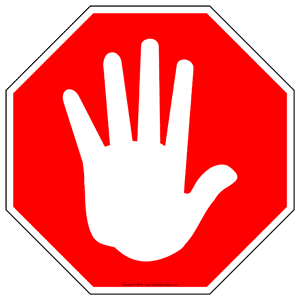 P.S. By the way, will you be vacationing in Jamaica soon? Be sure to instantly download a copy of the our highly popular Jamaica Travel Guide and save yourself the stress.

... then CLICK HERE to book your flight, hotel or cruise with us and $ave BIG!

Thanks For Reading!
Like What You Just Read?

Please join me in my effort to share the beauty and uniqueness of Jamaica with the world. You can do so by sharing this insightful narrative on the social media of your choice and ask others to do the same (BELOW). 
What's New? Here Are The Very Latest Articles I Added

May 28, 15 11:16 PM

Unity Preparatory School in Montego Bay, Jamaica Celebrating the Past, Charting The Future

May 27, 15 02:19 AM

Transport In Jamaica - Here are some of the most popular offerings available in Jamaica

May 17, 15 10:55 AM

Montego Bay Resorts Jamaica: Here are the top 50, the very best ones!
Get Exclusive Updates & Tips!
You are also welcome to join my special friends list and receive exclusive updates (like this), tips, trivia and stories from lovers of Jamaica!
I'll Gift You A FREE COPY of my eBook, 101 Intriguing Facts About Jamaica - just for subscribing!

Just enter your email & name below:
Now, It's Your Turn!  :-)
I'd like to hear from you, please click here to share your thoughts and opinions, right now.


Didn't find exactly what you were looking for?
Click Here to do a quick search of the entire site
Top Of Page