Yep, completely free Jamaican recipes for you to try, why not? Feel free to use them, that is the whole purpose of the internet anyways (thankfully).
My only request would be that if you are posting any on your blog or website, or including in any paper, please include a link back to my page citing where you found it, that's all.
Enjoy!
Food
I'm by no means am I a great cook-not even an average cook, but this is one of the easiest dishes to prepare, and it is still darn tasty- excuse my language. It's is, try it! Get it here >>>

Well, I have never prepared it, but my sister Neka, who is the best cook in the family, is the queen at this- and I dear say, for many of our local dishes as well. She is the BEST!

When she cooks it not even the bones are spared. See the Oxtail Stew recipe here >>>

Curried Goat, by the way, is one another of our popular Jamaican preparation and is a favourite with white rice, rice and peas or roasted breadfruit - breakfast, lunch or dinner! Click Here for the recipe >>>

Perhaps you've had jerk, but have you had the true Jamaican curried chicken? It's to die for!

Needles to say that Curried Chicken (or chicken back) and dumplings is my favourite Jamaican dish! Get the curried chicken recipe here >>>

It's savoury, it's unique. Thanks to the Arawaks- the original inhabitants of the island, Jamaican jerk is now a favourite the world over! Click here for the jerk chicken recipe >>>
Not just rice + peas!
Get it here >>>

A traditional sat'day favourite, especially with 'chicken foot'!
Get the directions here >>>
Desserts
Bammy is one of our traditional food preparations that is still highly adored by all.

Correction, OK perhaps not all, but I am yet to find another Jamaican who does not savor this old-time favourite. It is usually served with peppery Fried Fish although much of that is changing, more people have been using it in other dishes and even just for a snack, even with cheese! Here are the directions >>>

Simple and Easy! Here's the recipe to make your own >>>
Packed with rum and an assortment of soaked fruits, it is a special occasions dessert. Very popular at christmas time. Here's the recipe >>>
Simple and Easy! Make your own patty now >>>
Another great Jamaican dessert, still a huge favourite!
More >>>
Drinks
Christmas is not the same without a tall glass of it. Here's how to do it >>>
Jamaican Rum Punch is one of the island's most popular cocktail drinks. It shouldn't be all suprsing though, considering that we Jamaicans are lovers of rum, and incidentally, are producers of some of the finest rums in the world. More on Jamaican Rum Punch>>>
Return to Jamaican Food and Drinks from Free Jamaican Recipes
---
Now what about you?...
Do you have a preferred Jamaican recipe, please add it here. The more the merrier!
Back to Top of Free Jamaican Recipes
Related Pages
Make sure you subscribe to my free monthly e-zine My Island Jamaica Digest (MIJD) and stay with the latest from Jamaica!
---
Didn't find exactly what you were looking for?
Do a quick search of the entire site.
---
Back to Top of Free Jamaican Recipes
Your Favourite Jamaican Recipe
Do you have a favourite Jamaican recipe? Why not share it with my other worthy visitors! They'll truly appreciate it.

When you are through, click here to see contribution from others like yourself.
More Recipes from our Visitors
Click below to see contributions from other visitors like yourself...

Jamaican Rock Buns - A Jamaica treat

Sharing a recipe for Coconut Rock Buns... Coconut Rock Buns Ingredients: 4 oz farine flour 2 tsp baking powder ¼ tsp grated nutmeg pinch of …
Jamaican Rice and Peas Recipe

INGREDIENTS 3 cups of rice 1 can of tinned or 1 cup of fresh red peas (either kidney beans or pigeon peas) 5 cloves of garlic (finely chopped) …
Jamaican Duckunoo (Blue Draws or Tie-A-Leaf) Not rated yet
Blue Draws,Duckunoo or Tie-A-Leaf are the names that are given to this boiled pudding, which orginanated in West Africa. This sweet treat is a starcy, …
Jamaican Solomon-A-Gundy Recipe Not rated yet
This is an amazing hor d'oeuvre that is spicy and very filling. This is very popular for mid-afternoon snacks, late night munches and fine accompaniment. …
Oxtail stew with escallion Not rated yet
Question by Heidi ,London, UK I came across your recipe for oxtail stew and it mentions escallions (spring onions) and green onion stalks, when I …
Return to Food from Jamaica from Free Jamaican Recipes

Click Here (below) To Search For More Info!
Here's my special invitation for you to join my 'Jamaica Friends' list, called MyIslandJamaicaDigest.

Do so now! & receive a FREE copy of my book!
Simply Enter...
Here's How To Truly Enjoy Jamaica -Safely!
GET YOUR JAMAICA INSIDER GUIDE NOW!
-Download it right now !
CLICK HERE to get YOUR copy instantly!
*Site Friends*
Interested in becoming a partner? email me here
Send Your Loved Ones A Gift!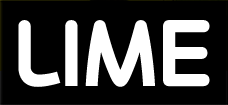 ||


Recharge their Mobile Phone