Jamaican Sweet Potato Pudding Recipe
by My-Island-Jamaica.com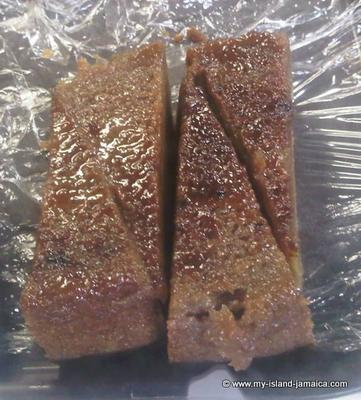 jamaican_potato_pudding
On Saturday, 7/13/13 I posted a picture on our Facebook page with this question, "When last have you had a slice of this? Delectable Jamaican Potato Pudding?"

In a short while it received over 100 likes, 19 shares plus a whole bunch of comments.

These included, "Can I have that?", "Would do with a piece right now?", "Love it..but can't find no good bakers..its either too dry, no have no flavor or something..always a let down..need to go home for the real thing".

But the most popular comments though were those from people asking where can they find the recipe.

Well here it is!

This is the one- with cornmeal, but I actually extracted it from Grace Kitchens so this one should be really good.

Here you go! Enjoy!



Ingredients


4 cups sweet potatoes

1 can coconut mIlk

4 cups water

1/4 cups margarine, melted

2 1/4 cups brown sugar

1 cup raisins, soaked

2 teaspoons vanilla essence

1/2 cup flour

1 1/2 cups cornmeal

2 teaspoons nutmeg

2 teaspoons cinnamon powder

1 teaspoon lime rind, grated

1 1/2 teaspoon salt

2 tablespoons lime juice

2 tablespoons white rum

Directions


Peel and grate sweet potatoes. Pre-heat oven to 180°C (350°F).

Combine Coconut Milk, water, Margarine, sugar, raisins and vanilla, and stir.

Mix together flour, cornmeal, nutmeg, cinnamon, lime rind and salt; set aside.

Empty flour mixture into the grated potatoes. Gradually add the combined liquid and stir to remove lumps.

Pour mixture into a well greased baking pan and bake for approximately 2 hours.

To Serve:
Allow pudding to cool; then combine lime juice with rum and sprinkle over pudding.

This recipe actually serves 10.
Source:
Grace Kitchens
Return to
Jamaican Desserts from Jamaican Potato Pudding Recipe
Return to
Homepage from Jamaican Potato Pudding Recipe
Join in and write your own page! It's easy to do. How? Simply click here to return to Favourite Jamaican Recipe.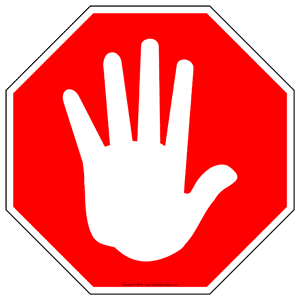 P.S. By the way, will you be vacationing in Jamaica soon? Be sure to instantly download a copy of the our highly popular Jamaica Travel Guide and save yourself the stress.

... then CLICK HERE to book your flight, hotel or cruise with us and $ave BIG!

Thanks For Reading!
Like What You Just Read?

Please join me in my effort to share the beauty and uniqueness of Jamaica with the world. You can do so by sharing this insightful narrative on the social media of your choice and ask others to do the same (BELOW). 
What's New? Here Are The Very Latest Articles I Added

May 27, 15 02:19 AM

Transport In Jamaica - Here are some of the most popular offerings available in Jamaica

May 17, 15 10:55 AM

Montego Bay Resorts Jamaica: Here are the top 50, the very best ones!

May 11, 15 06:58 PM

So for so many years we come to Negril, Jamaica! We started over 20 years ago at Foote Prints. Felt loved and cared for! Went on lots of wonderful trip
Get Exclusive Updates & Tips!
You are also welcome to join my special friends list and receive exclusive updates (like this), tips, trivia and stories from lovers of Jamaica!
I'll Gift You A FREE COPY of my eBook, 101 Intriguing Facts About Jamaica - just for subscribing!

Just enter your email & name below:
Now, It's Your Turn!  :-)
I'd like to hear from you, please click here to share your thoughts and opinions, right now.


Didn't find exactly what you were looking for?
Click Here to do a quick search of the entire site
Top Of Page