Girls Trip To Jamaica - They fell in love with Jamaica
by Lorinette
(Asbury Park, NJ USA)
I have been to Jamaica several times with my husband and in-laws!

Last year I had the pleasure of planning a girls trip with some of my family to the land that I love -they also fell in love with Jamaica.

They have been talking of our trip ever since we left. There are I would visit three times a year if I could. We were fortunate to have the best guide in the world, "Hutchie" whom we grew to love in only the three days.

Hutch made us all feel like we were from Jamaica. We did tourist stuff; but also enjoyed the beauty of the people and the island. It was one of my best trips to Jamaica, by far.

Thank you Wellesley, your site is informative. I thank you for your time and hard work. I would like to go to a couple of places that I have not been and I thank you for providing a few options. I am taking a few people with me this year so. I thank you.

Again, thank you for all of your hard work.

Mrs. Murray,
New Jersey

Editor's Note

Hi Lorinette,

Thanks for stopping by and for your excellent feedback. We just love to hear stories like these - including recognition of folks like 'Hutchie' :-)

Thanks for the kinds words to me too, and for continuing to return to JA - much appreciated!
Maybe I get to mee you next time?

Regards,
Wellesley

See Also: Places To Visit In Jamaica.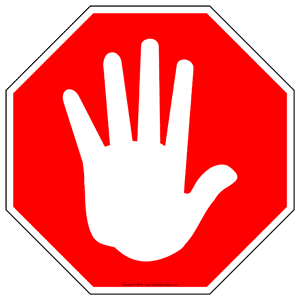 P.S. By the way, will you be vacationing in Jamaica soon? Be sure to instantly download a copy of the our highly popular Jamaica Travel Guide and save yourself the stress.

... then CLICK HERE to book your flight, hotel or cruise with us and $ave BIG!

Thanks For Reading!
Like What You Just Read?

Please join me in my effort to share the beauty and uniqueness of Jamaica with the world. You can do so by sharing this insightful narrative on the social media of your choice and ask others to do the same (BELOW). 
What's New? Here Are The Very Latest Articles I Added

May 27, 15 02:19 AM

Transport In Jamaica - Here are some of the most popular offerings available in Jamaica

May 17, 15 10:55 AM

Montego Bay Resorts Jamaica: Here are the top 50, the very best ones!

May 11, 15 06:58 PM

So for so many years we come to Negril, Jamaica! We started over 20 years ago at Foote Prints. Felt loved and cared for! Went on lots of wonderful trip
Get Exclusive Updates & Tips!
You are also welcome to join my special friends list and receive exclusive updates (like this), tips, trivia and stories from lovers of Jamaica!
I'll Gift You A FREE COPY of my eBook, 101 Intriguing Facts About Jamaica - just for subscribing!

Just enter your email & name below:
Now, It's Your Turn!  :-)
I'd like to hear from you, please click here to share your thoughts and opinions, right now.


Didn't find exactly what you were looking for?
Click Here to do a quick search of the entire site
Top Of Page