Click Here to review hot Jamaica vacation (hotels, flights etc) specials and/or top recommendations
You've heard about our scintillating beaches, beautiful cascading waterfalls, delectable Jerk food, amazing attractions, irie reggae music, and the wonderful fun loving Jamaican people right?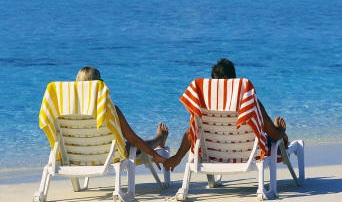 Awesome!
And if you have been visiting this site for anytime, you'd have noticed that we have information on all that, and we've also provided information on the culture, the climate, best car dealers, best attractions etc. - you name it, it's all here! The travel guide has the summary.
But more importantly, we've given you the real deal - no holding back; the view from (me) a native Jamaican who not just knows Jamaica, but still lives here.
But I've taken it one (BIG) step further and is now providing you a safe and secure way to review & book you Jamaican trip - starting right here!
Yes, we are!
I am happy to announce that My-Island-Jamaica.com has partnered with:
...three of the leading and most reputable travel websites online.
And yes, you can start it right here!
Click Here to see the specials and current promotions they have...
All three travel sites are AWESOME, TripAdvisor; because of the great customer (traveler) feedback, OneTravel, for their recurring specials, and HotelsCombined for both - seriously! Plus their awesome search functionality!
I've done some work for you...
TripAdvisor

OneTravel.com
They are all great and offers excellent vacation packages to Jamaica and indeed, to top destinations throughout the world.
One big benefit of using TripAdvisor is that, not only does it compares prices across the major travel sites, example Expedia.com, Travelocity etc. and returns the lowest prices to us, it also provides us unadulterated reviews - from people who actually had an experience.
OneTravel on the other had owns their own system and so is totally independent of the others. They also have a great search engine and excellent 24/7 customer support. They also tend to have excellent discounts and other specials.
With HotelsCombined, you can rest assured that there search results are top recommendations!
It also gives you precise details on each hotel. With information from property size, facilities and amenities, to current customer reviews - and maps!.
You can then make your reservation right there - safe and secure. It's that good!
As I mentioned earlier, they are like Trip Advisor and OneTravel combined, except that they specialize in hotel bookings. With them, you can sort the results by the hotel's star rating, distance, customer rating and, of course, price.
All are excellent but if you poke me, I'll say start with HotelsCombined.com. I personally use them to book my local hotel here in Jamaica - from right here.
And by the way, rest assured that I was never going to introduce you to something that I (personally) would not subscribe to.
I'm actually presenting these to you after a lot of screening and due diligence - that's why this idea is so late in coming :-) but it is certainly worth the wait.
It's a great pleasure choosing these top companies to partner with and to provide you, and the rest of my site visitors these great research and booking tools.
So to those who have always been asking, here it is! Your entire Jamaica vacation planning starts here on My-Island-Jamaica.com!
Enjoy your visit here and do enjoy your vacation!
Note: You can actually book any vacation via here, not just your Jamaica vacation or travel, but you know where I would hope you choose to come though right?!
Of course you do :-)
Have a superb rest of the day!
Regards,
Wellesley
Back to Top of Jamaica vacation
Return to Jamaica Travel Guide from Jamaican Vacation.
Return to HomePage from Jamaica vacation.
Posted: 02/23/2012
Back to Top of Jamacia vacation Make sure you subscribe to my free monthly e-zine My Island Jamaica Digest (MIJD) and stay with the latest from Jamaica!