Jamaican Author Hugh Rowe turns to biblical wisdom to give hope for today
by Chiffon Bremby
(San Antonio, TX)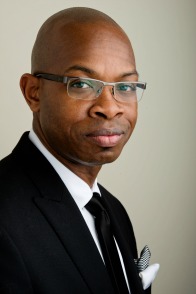 Jamaican Book Author Hugh Rowe
In his book, Author Hugh Rowe takes readers back to biblical Egypt a place in history where lessons have always been taught that still resonate in today's world, Joseph, son of Jacob and great grandson of Abraham, was born a prince but sold into slavery by his brothers who despised Joseph's dreams and values.


After being sent to prison for a crime he didn't commit, Joseph employed strength and determination to rise from a slave to the second-highest position in Egypt.
Joseph learns some important lessons, particularly from his father, Jacob. The two discuss issues that are still relevant today: recession, job loss and family conflict.
"People are exhausted and are looking for inspiration," Rowe writes. "They are looking for something to believe in and give them hope. Every trial in your life is a process; the outcome is based on your reaction as you go through the process".
Visit the page online at :
http://www.amazon.com/Josephs-Memoirs-Life-Lessons-Successful/dp/1477295194u
Thanks For Reading!
Like What You Just Read?

Please join me in my effort to share the beauty and uniqueness of Jamaica with the world. You can do so by sharing this insightful narrative with your friends on the social media of your choice and ask them to do the same (BELOW). 
Get Exclusive Updates & Tips!
You are also welcome to join my special friends list and receive exclusive updates (like this), tips, trivia and stories from lovers of Jamaica!
I'll Gift You A FREE COPY of my eBook, 101 Intriguing Facts About Jamaica - just for subscribing!

Just enter your email & name below: