The beautiful & fun

Aquasol Beach & Theme Park

Custom Search
Formerly Walter Fletcher's Beach, the new aquasol beach has cemented its place as one of Jamaica's, and certainly, Montego Bay's most popular and adored beaches.
We still affectionately call it 'fletcher's beach, but it is now a theme park!

It is located right at the entrance of the popular "Hip Strip" here in Montego Bay. Aqua Sol is a highly family oriented theme park.
There is fun for everyone!.
By the way, it is also hailed as one of the safest here for children.
The water sport activities are many!
There are water trampolines, jet skis, banana boat rides, waverunners, kayaks, pedal boats, glass bottom boat and snorkeling.
However, AguaSol greatest attraction for the youngsters is the MoBay 500, a unique GoKart racing cicuit.
Aquasol Beach Contact Info

Aqua Sol Theme Park
Walter Fletcher Beach Montego Bay, St James Jamaica
Phone: 876-979-9447
            876-940-1344
Email: aquasol@cwjamaica.com
Located right at the entrance, it also features the kiddies snack bar and soda fountain.
The park also boasts two professional tennis courts and equipment for players. There is also a tennis pro on hand for lessons.
And unlike some of the other public beaches, Aquasol provides colourful beach furniture if you just like to relax on the sand.
Aquasol also boasts a professionally managed Gym, a gift shop and a discotheque at nights. And by the way, it is also home to many of Montego Bay's top stage shows and parties.
It typically opens from 9:00am to 2:00am daily. For more information, including phone contact, take a look at their website here. [opens in a new window]
See you at aquasol!
Make sure you subscribe to my free monthly e-zine My Island Jamaica Digest (MIJD) and get the latest from Jamaica!
---
Related Pages
Return to Beaches in Jamaica from Aqua Sol Beach & Theme Park

Return to My Island Jamaica Homepage from Aquasol Beach & Theme Park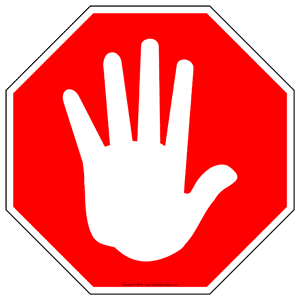 P.S. By the way, will you be vacationing in Jamaica soon? Be sure to instantly download a copy of the our highly popular Jamaica Travel Guide and save yourself the stress.

... then CLICK HERE to book your flight, hotel or cruise with us and $ave BIG!

Thanks For Reading!
Like What You Just Read?

Please join me in my effort to share the beauty and uniqueness of Jamaica with the world. You can do so by sharing this insightful narrative on the social media of your choice and ask others to do the same (BELOW). 
What's New? Here Are The Very Latest Articles I Added

May 28, 15 11:16 PM

Unity Preparatory School in Montego Bay, Jamaica Celebrating the Past, Charting The Future

May 27, 15 02:19 AM

Transport In Jamaica - Here are some of the most popular offerings available in Jamaica

May 17, 15 10:55 AM

Montego Bay Resorts Jamaica: Here are the top 50, the very best ones!
Get Exclusive Updates & Tips!
You are also welcome to join my special friends list and receive exclusive updates (like this), tips, trivia and stories from lovers of Jamaica!
I'll Gift You A FREE COPY of my eBook, 101 Intriguing Facts About Jamaica - just for subscribing!

Just enter your email & name below:
Now, It's Your Turn!  :-)
I'd like to hear from you, please click here to share your thoughts and opinions, right now.


Didn't find exactly what you were looking for?
Click Here to do a quick search of the entire site
Top Of Page