The Jamaica Star Newspaper
The People Paper!

Custom Search
Did you know that the Jamaica Star Newspaper started operating in 1951? That was the same year that hurricane Charlie struck the island.
That too was the same year the Overseas Weekly Gleaner started - a year after the Childrens' Own fist publication.
To date, it is still one of the most adored and respected newspaper publication in the island. Of course they still carry the latest news and sports, but they also have an entertainment section, commentary, letters, the popular "Tell Me Pastor" and other special features.
By the way, the Tell Me Pastor feature, hosted by Dr. Aaron Dumas is one of it's most established offerings, and in fact, is almost synonymous to The Star. Individuals typically write to the pastor on touchy or unusual relationship issues and the doctor responds accordingly.
They now also boast a discussion forum, chat room and blog in their interactive segment on their website. Additionally, the new "Star Werks" feature includes a photo gallery, featured music videos, and and even and events guide.
The Star is a part of the Gleaner Company. Other companies in The Gleaner fold includes Go Local, Go Jamaica, Sports Jamaica, Sports Caribe, Hospitality Jamaica, Youth Link Jamaica, Discover Jamaica and Voice UK.
Local copies of The Star can also be had a all the major retail establishments including supermarkets, pharmacies and petroleum stations.

They can also be purchased from the street vendors have have stalls at key intersections or might be mobile, selling at key street intersections or walking in the streets that have heavy traffic.
For more information on The Star, including the latest news and entertainment, visit their website at www.jamaica-star.com.
Posted: May/21/2010
Back to Top Jamaica Star Online
Related Pages
References:
http://www.jamaica-gleaner.com/pages/history/story0066.html
http://www.jamaica-star.com
http://jamaicastar.com/thestar/20060626/letters/
---
Return to the Jamaican Newspapers from Jamaica Star Online.
Return to HomePage from the Jamaica Star Newspaper.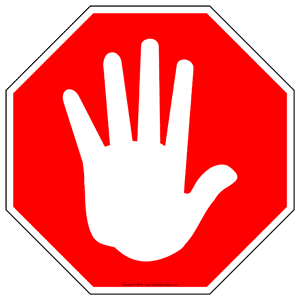 P.S. By the way, will you be vacationing in Jamaica soon? Be sure to instantly download a copy of the our highly popular Jamaica Travel Guide and save yourself the stress.

... then CLICK HERE to book your flight, hotel or cruise with us and $ave BIG!

Thanks For Reading!
Like What You Just Read?

Please join me in my effort to share the beauty and uniqueness of Jamaica with the world. You can do so by sharing this insightful narrative on the social media of your choice and ask others to do the same (BELOW). 
What's New? Here Are The Very Latest Articles I Added

May 28, 15 11:16 PM

Unity Preparatory School in Montego Bay, Jamaica Celebrating the Past, Charting The Future

May 27, 15 02:19 AM

Transport In Jamaica - Here are some of the most popular offerings available in Jamaica

May 17, 15 10:55 AM

Montego Bay Resorts Jamaica: Here are the top 50, the very best ones!
Get Exclusive Updates & Tips!
You are also welcome to join my special friends list and receive exclusive updates (like this), tips, trivia and stories from lovers of Jamaica!
I'll Gift You A FREE COPY of my eBook, 101 Intriguing Facts About Jamaica - just for subscribing!

Just enter your email & name below:
Now, It's Your Turn!  :-)
I'd like to hear from you, please click here to share your thoughts and opinions, right now.


Didn't find exactly what you were looking for?
Click Here to do a quick search of the entire site
Top Of Page