'Ole' Time Jamaican

Customs and Practices

Custom Search
Unusual Jamaican Customs, contributed by Tracie Blake
As a Jamaican, I must say that we are indeed special. The way we walk, the way we talk, even the way we approach and address situations. And, along with our uniquely "colourful" nature comes our own set of unique customs and traditions.
This is a part of what makes us so special and sets us apart from the rest of world. The old adage, "you can spot a Jamaican in any crowd anywhere in the world" could never be truer.
A lot of our customs have originated from our English background. One such instance is where the English would greet each other by shaking hands. Today that is how the men greet each other; women hug each other.

Our custom however, prevents us from greeting a person by their first name unless invited to do so. This is seen as an act of disrespect and is practiced socially and professionally.
How do we react to each other intimately?
Well, many locals believe that whether you are married or not, a man proves himself to be "a man" if he fathers a lot of children, the women are looked to for giving birth to at least one child or else they become the bane of society- being teased and touted by their peers until they do so.
Even so, religion plays a great part in Jamaica's custom.
There is a church on every corner of the island and you can be rest assured that they are full to capacity over the weekends. Even if the parents do not get to attend church, the children are sent to church whether they like it or not. See Intriguing Jamaican facts.
The religious culture plays a huge part even in dining, as every meal has to be prayed over or blessed before it is eaten. For the most part, meals are had in front of the television or at the dinner table however, under a tree, at the doorway or anywhere that is comfortable to sit works just fine - especially for those in the rural parts.
After dinner especially on a Sunday afternoon, the women sit and relax watching television or just chatting while the children go off and play by themselves and the men go out to play football called soccer, cricket or dominoes.
There is nothing we Jamaicans love more than our public holidays and on these days we head to the beach in bus loads.
Other noteworthy Jamaican practices includes:-
Playing the lotto by assigning a number to something you dream about. Therefore any and everything dreamed about has the potential of being a winning number.
If a valuable is missing and it thought to be stolen, a ring is spun around like a gig/top on an open Bible and names of suspects are called out loud. If the ring stops spinning when a name is called, that person is deemed the culprit.
When coming in at nights, enter the house backwards prevent spirits from entering. Then, hang a dried corn above the doorway to keep them out.
All newborn babies are dressed in red clothing to prevent ghosts from "playing" with the baby thereby causing harm to the baby.
If a child is asthmatic, have the child stand straight upright at a banana tree and use a machete to chop the tree above his head. It is believed that this will cure the asthma.
There are a myriad of other beliefs and customs which are practiced, especially in rural areas of the island, so the aforementioned are just a few. Didn't I say we're colourful? :-)


Related Pages:
Back to Top of Jamaican Customs & Beliefts
posted: 8/26/09
Return to Jamaica Culture from Jamaican Customs
Return to My Island Jamaica form Jamaican Customs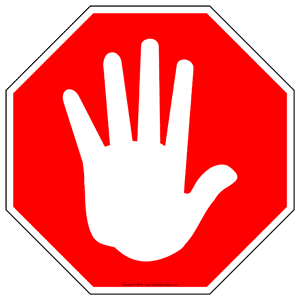 P.S. By the way, will you be vacationing in Jamaica soon? Be sure to instantly download a copy of the our highly popular Jamaica Travel Guide and save yourself the stress.

... then CLICK HERE to book your flight, hotel or cruise with us and $ave BIG!

Thanks For Reading!
Like What You Just Read?

Please join me in my effort to share the beauty and uniqueness of Jamaica with the world. You can do so by sharing this insightful narrative on the social media of your choice and ask others to do the same (BELOW). 
What's New? Here Are The Very Latest Articles I Added

May 28, 15 11:16 PM

Unity Preparatory School in Montego Bay, Jamaica Celebrating the Past, Charting The Future

May 27, 15 02:19 AM

Transport In Jamaica - Here are some of the most popular offerings available in Jamaica

May 17, 15 10:55 AM

Montego Bay Resorts Jamaica: Here are the top 50, the very best ones!
Get Exclusive Updates & Tips!
You are also welcome to join my special friends list and receive exclusive updates (like this), tips, trivia and stories from lovers of Jamaica!
I'll Gift You A FREE COPY of my eBook, 101 Intriguing Facts About Jamaica - just for subscribing!

Just enter your email & name below:
Now, It's Your Turn!  :-)
I'd like to hear from you, please click here to share your thoughts and opinions, right now.


Didn't find exactly what you were looking for?
Click Here to do a quick search of the entire site
Top Of Page