Poverty in Jamaica


The Harsh Realities

Custom Search
Poverty in Jamaica, by Shermaine Anderson-Gayle
Posted 11/6/2009
OK, let me start with a quick definition:
Poverty is the lacking of basic human needs such as health care, food, clothing and shelter. People are considered living in poverty if their income falls below a certain level or what is called 'the poverty line'.
The poverty line is the minimum level of income that will enable a person/persons or families to have an acceptable standard of living.
Believe it or not, a large number of persons in Jamaica today do live in poverty (some abject poverty) despite the programs implemented to aid in such instances.
There is poverty everywhere on the island, but the rural areas and the inner city areas account for the largest number of persons living in poverty. No surprise the inner cities are recording the highest crime rates right.
In 2007 however, the poverty in Jamaica fell from 14.3 per cent the previous year to 9.9 per cent but "could rise again because of worsening economic conditions", says Dr Wesley Hughes, director general of the Planning Institute of Jamaica (PIOJ) (The Observer, 11/28/08).
Although poverty has been fallen by almost 10 per cent in the past ten years, the levels are still not comforting.
That survey, by the way, was conducted between May and August of 2007 when inflation for the year was relatively low at 7.1 per cent. However, this was before the impact of price rises and inflation has since skyrocketed!
A number of factors have influenced the poverty level in Jamaica. They include the general level of education, disproportionate wealth, gender discrimination, ability, power and some would argue - poor social and economic policies.
The current global crisis is not helping either; reduced employment, low remittances from families living overseas, migration - both internationally and locally ,is causing some serious concerns. The relatively high inflation rate and heavy dependence on imports has not helped either.
Another worrying finding, conducted by the PIOJ, showed that each year almost as many persons fall below the poverty line that leaves.
"Presenting his findings at the survey launch, Dr Sudhanshu Handa of the University of North Carolina in the United States said that based on SLC data between 1995 and 2005 he found that up to 20 per cent of households change position in relation to the poverty line annually, with approximately 10 per cent moving in and 10 per cent moving out." (Ross Sheil, Jamaica Observer)
"To be poor is a crime" we say in Jamaica; Living in poverty can mean that there will be days without basic foods to nourish the body, and worst - days where there will be little or no food. We are all looking for better days for the poorer of the nation.
Related Pages:
Return to Facts About Jamaica from Poverty In Jamaica
Return to HomePage from Poverty In Jamaica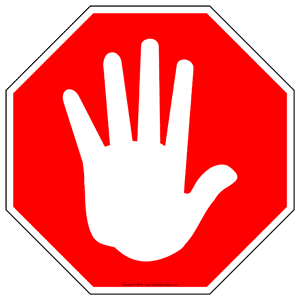 P.S. By the way, will you be vacationing in Jamaica soon? Be sure to instantly download a copy of the our highly popular Jamaica Travel Guide and save yourself the stress.

... then CLICK HERE to book your flight, hotel or cruise with us and $ave BIG!

Thanks For Reading!
Like What You Just Read?

Please join me in my effort to share the beauty and uniqueness of Jamaica with the world. You can do so by sharing this insightful narrative on the social media of your choice and ask others to do the same (BELOW). 
What's New? Here Are The Very Latest Articles I Added

May 27, 15 02:19 AM

Transport In Jamaica - Here are some of the most popular offerings available in Jamaica

May 17, 15 10:55 AM

Montego Bay Resorts Jamaica: Here are the top 50, the very best ones!

May 11, 15 06:58 PM

So for so many years we come to Negril, Jamaica! We started over 20 years ago at Foote Prints. Felt loved and cared for! Went on lots of wonderful trip
Get Exclusive Updates & Tips!
You are also welcome to join my special friends list and receive exclusive updates (like this), tips, trivia and stories from lovers of Jamaica!
I'll Gift You A FREE COPY of my eBook, 101 Intriguing Facts About Jamaica - just for subscribing!

Just enter your email & name below:
Now, It's Your Turn!  :-)
I'd like to hear from you, please click here to share your thoughts and opinions, right now.


Didn't find exactly what you were looking for?
Click Here to do a quick search of the entire site
Top Of Page